'The Bachelorette': What Does Blake Moynes Do For a Living?
Bachelor Nation has had an action-packed summer filled with lots of entertaining and surprising content. The Bachelorette, ABC's popular show that almost always seems to be in the headlines and stirring up controversial drama, just wrapped up its 17th season.
Blake Moynes, a Bachelor Nation alum, made an unexpected and late entrance on the show, and it is safe to say Katie Thurston wasn't the only one surprised to see him join.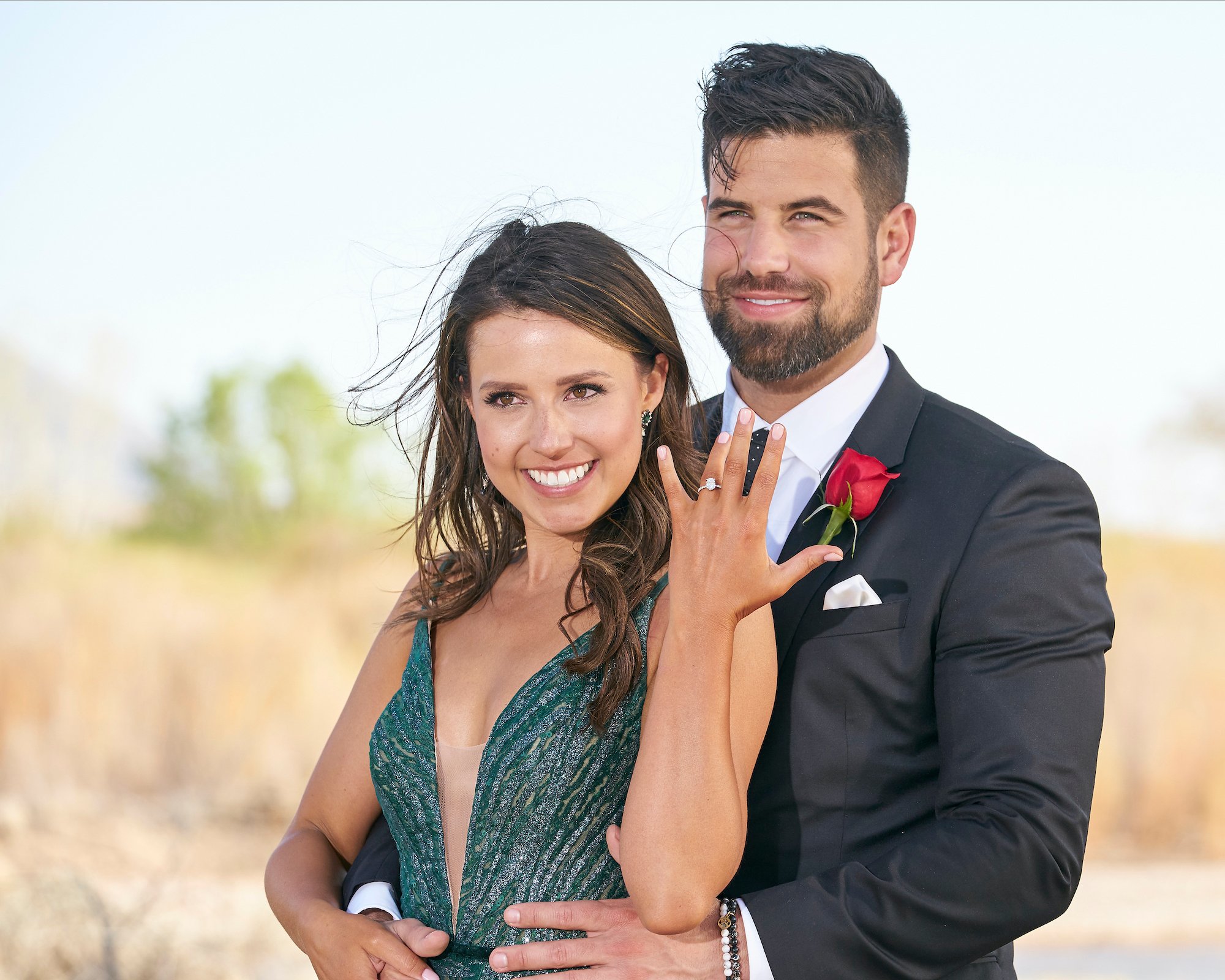 Considering the Canadian's contestants' circumstances, when it came time for the finale, many viewers and audience members may have been surprised to see Moynes had successfully won over Thurston's heart and hand.
However, it wasn't always smooth sailing for the now-happy couple, and Moynes' job proved to be a hot and highly-talked-about topic when it came to Thurston's loved ones. 
Blake Moynes' history with Bachelor Nation 
Bachelor Nation fans and followers first got to know Moynes during season 16 of The Bachelorette. Moynes came onto the show to pursue Clare Crawley, however, as many already know, it ended up being one of the craziest seasons ever in the history of The Bachelorette. 
When Crawley unexpectedly ended her journey for love after just four episodes, ABC enlisted the one-and-only Tayshia Adams to take over the remainder of the season. Though Moynes made the decision to stay and see if there was any potential for a future with Adams, as viewers watched, it didn't end up being a romantic one. Moynes and Adams had a close connection, but ultimately, he wasn't the one for her. 
What does Blake Moynes do for a living? 
According to Marie Claire, Moynes works in wildlife management, Moynes' job description is far from a typical or average 9 to 5. Dedicating his time and passion to helping endangered species, Moynes work will take him everywhere from Mississagagon Lake, in his home territory, all the way to Africa.
With that being said many fans and viewers of The Bachelorette were curious how this would play into his relationship with Thurston, a Washington native.  
Some fans of The Bachelorette may have been surprised to learn that Blake Moynes had actually DMed Thurston showing her some love and appreciation after her highly-talked about and well-received appearance on Matt James' season of The Bachelor. However, Thurston had no idea that Moynes had been crushing on her, but once he made his intentions clear on the show, it didn't take long for their chemistry to take over. 
Blake Moynes' unexpected entrance onto Katie Thurston's season of 'The Bachelorette' 
Fortunately for Thurston, the two remained friends, and when Adams found herself as a co-host of season 17 of The Bachelorette, she took matters into her own hands. Having a good feeling Thurston and Moynes might be a good match, Adams reached out to Moynes.
Many viewers were blown away to see the contestant in the 4th episode of Thurston's season, but as fans and followers saw, it all seemed to work out for the best, with the exception of a few minor or slightly major details. 
Blake Moynes' job was a controversial topic during Katie Thurston's season on 'The Bachelorette' 
Though Thurston seemed unphased by Moynes' work life, the same could not be said for everyone else, especially when it came to the bachelorette's Aunt Lindsey. Social media platforms, especially Twitter, could not stop talking about Thurston's aunt who was seen questioning Thurston's willingness to follow and travel with Moynes throughout his adventurous and considerate career. Though it came off super harsh, the conversation definitely did raise some eyebrows. 
At the moment, as Cosmopolitan shared, Thurston is getting ready to move to San Diego as Moynes continues to navigate life from Canada. Though it is far from ideal, the happy couple is going to visit one another as they try to figure out the best place to settle down.