'The Bachelorette': What Has Justin Glaze Been Doing Since Katie Thurston's Season and Is He Single?
'The Bachelorette' fans loved Justin Glaze from Katie Thurston's season — what has he been doing since being sent home and is he single?
With the end of The Bachelorette Season 18, it's a good time to take a step back and reflect on Season 17's Justin Glaze. He was the show's unsung hero (at least considering his funny facial expressions and charming personality that many audiences love), who had a connection with Katie Thurston. Perhaps Thurston had reasons not to give him her final rose in the season finale, but Glaze stole the hearts of many viewers. But what has he been up to since exiting The Bachelorette? Is he still single?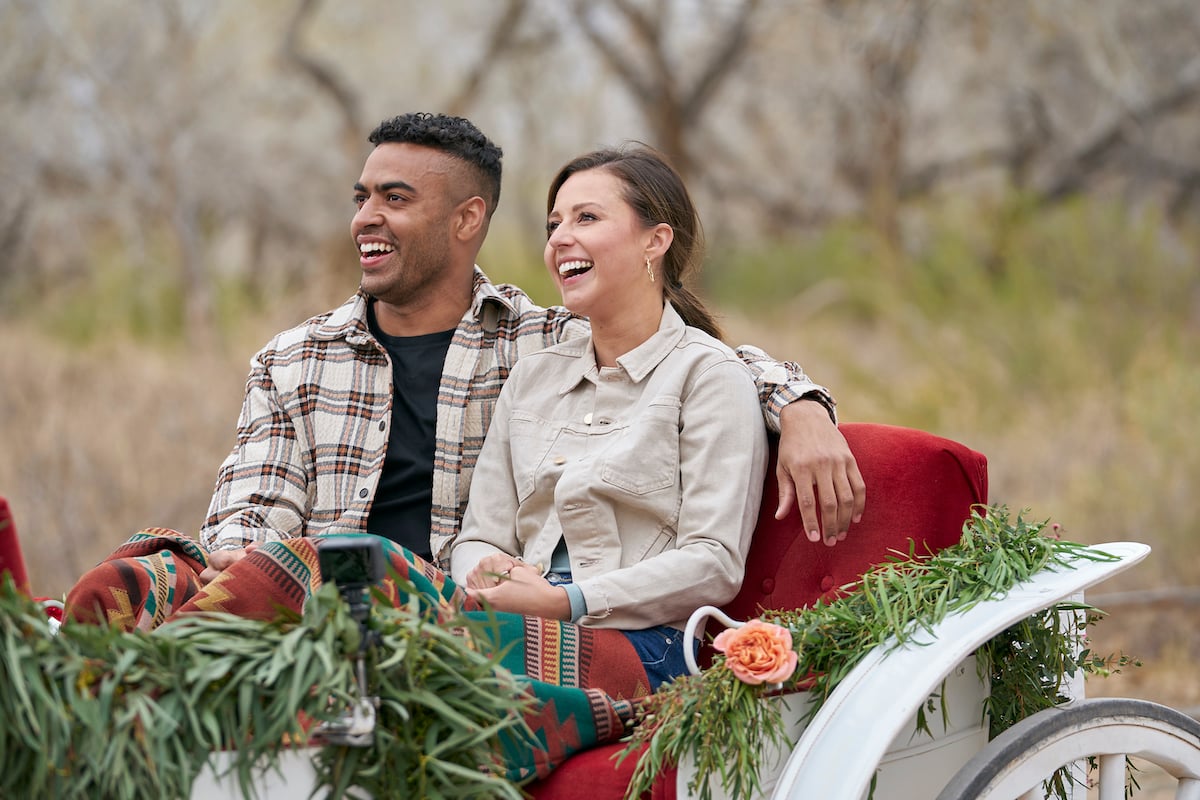 Justin Glaze's career and what he's been up to?
US Weekly dug deep into Glaze's life to learn more about the man from Baltimore, Maryland. It turns out that Glaze is a career-focused Investment Sales Consultant who has worked for his company for five years. In fact, it is the same company he interned in during his college years at the University of Maryland, Baltimore County.
After obtaining his Bachelor's degree in Business Technology Administration, Glaze embarked on his career and works hard to develop his profession. Having served the same company for almost half a decade, he has prospects of climbing up the ranks and reaching the corporate level. And his hard work seems to pay off as he's had several promotions thus far. 
According to his Instagram account, it seems like Glaze has been practicing what he does best, and one of the reasons fans fell in love with him during his time on The Bachelorette – painting fine art pieces. He recently posted a painting of his mom and his late grandma, which he gifted to his mother during the latter's first anniversary. 
Is Justin Glaze still single?
While Glaze hasn't indicated his relationship status on his Instagram profile, his posts don't suggest anything romantic and there are no reports of him dating anyone currently.
US Weekly highlighted that The Bachelorette Season 17 finalist is "naturally attracted to someone as beautiful on the inside as they're on the outside, trustworthy and dedicated to collaboration in a relationship." His perfect woman would also be passionate about fitness and loves BBQ-n-wine afternoons. 
However, soon after he was announced as a contestant in the reality TV series, Glaze confirmed that he isn't the best at settling in a relationship because he hasn't found the right partner.
Justin Glaze's time on The Bachelorette — will he ever return to Bachelor Nation?
Justin Glaze was one of fans' favorites on Katie Thurston's season of The Bachelorette. As the episodes unfolded, he emerged as a strong contestant for Thurston's heart. The duo found their spark as soon as he kissed Thurston. It happened to be her first kiss with a contestant, and the romantic painter swept her off her feet. 
Despite the bells-n-jingles of their relationship on the show, Thurston lamented that it was 'unfortunate' that the Bachelorette didn't show their connection early enough. In an interview with Entertainment Tonight, the bachelorette said, "It's really unfortunate because we both had an early connection, but it wasn't highlighted until later."
Glaze made it to the season finale alongside his fellow bachelors: Greg Grippo, Blake Moynes, and Michael Allio. Ultimately, Thurston chose Moynes, who she split with shortly after.
Many fans are asking the Big Question: "Will Justin Glaze ever take the lead role on The Bachelor?" Well, following his personality, painting skills, and how far he made in the show, Glaze might one day take the lead role as The Bachelor, but there's no information yet if that will happen, or if he'll join Bachelor in Paradise. The only caveat is that The Bachelorette only showed a glimpse of who he is, which may cause him to be overlooked.