'The Bachelorette': What Does Katie Thurston's Zodiac Sign Say About Who She Will End up With?
'The Bachelorette' is about to kick off with Katie Thurston looking for love. What does her zodiac sign say about her potential matches?
Fans are about to get to watch Katie Thurston's hunt for love on The Bachelorette. Viewers first met Thurston on Matt James' season of The Bachelor. Now, Thurston is taking the lead and trying to find a partner on her own terms. Given Thurston's zodiac sign, there are certain men who she may be more compatible with than others.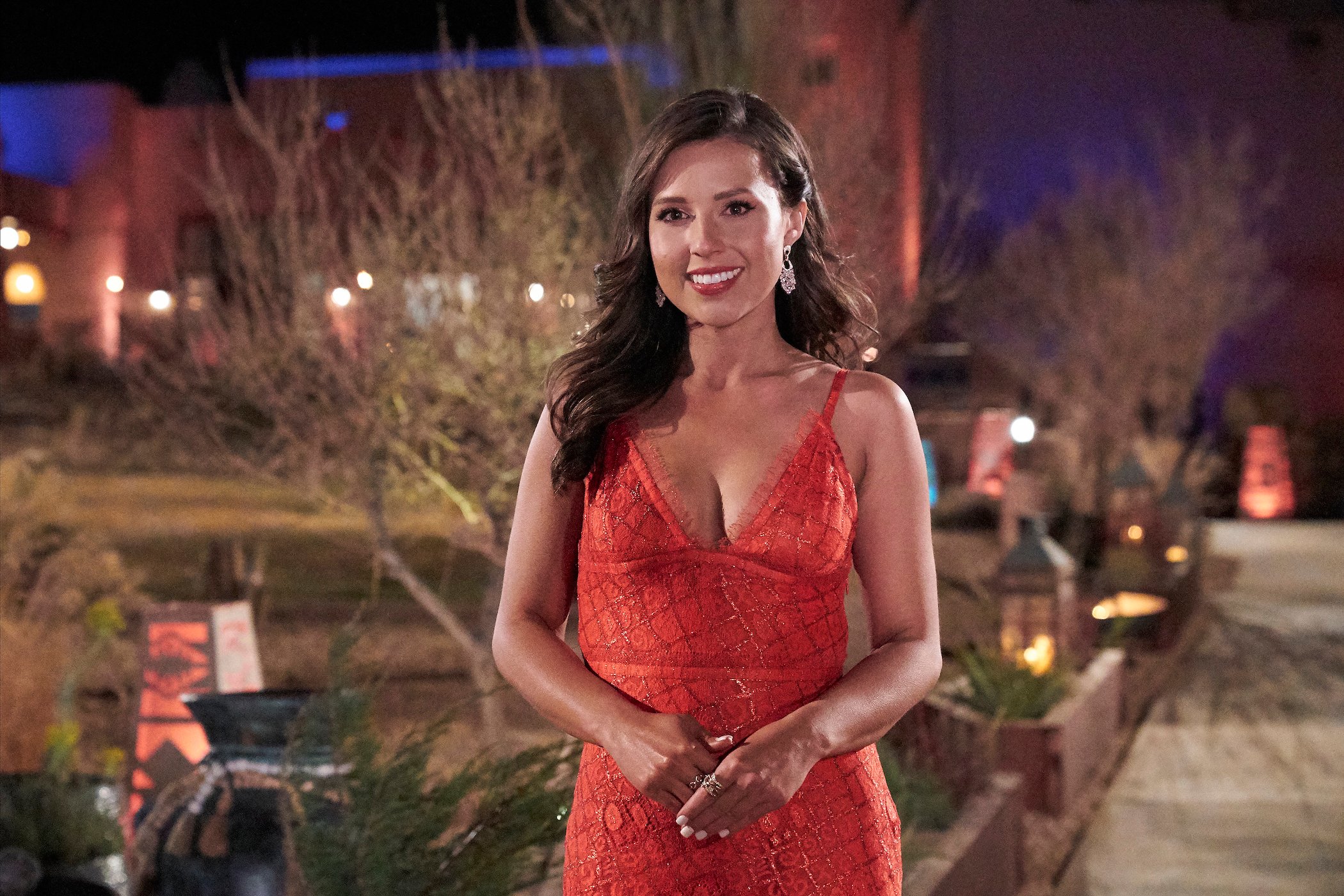 What is 'The Bachelorette' Katie Thurston's zodiac sign?
Thurston was born on January 3, 1991, making her a Capricorn. When she competed on The Bachelor, Thurston was 30 years old, making her one of the oldest contestants on James' season, despite James being 28 during filming.
What are the traits of a Capricorn?
Capricorns can struggle to find love because they want things to be perfect.
"Capricorns are masters of discipline," Costar Astrology states. "The wringing of the hands, the constant reminders, the exacting structure, the ever-increasing goals, the tidal wave of self-criticism that lasts forever. They are the ultimate perfectionist. They can be so absorbed in their own internal monologue that it becomes impossible to get them to look away from themselves. Capricorns are often called workaholics."
People with this sign are high achievers and feel most at ease when they are accomplishing things.
"They are incredibly pragmatic," the site continues. "They are rule followers with a highly developed moral compass. From a young age it is impressed upon them that their whole sense of worth and meaning is based on their ability to hunker down and force their way to the finish. This turns them into achievement junkies. Their drive to succeed is a reflection of their fear of failure."
Capricorns do feel comfortable in positions of power, though, so Thurston may thrive as the one handing out the roses.
Who are Capricorns compatible with?
Because Capricorns are so pragmatic, generally the most compatible signs with Capricorns are Taurus, Virgo, Scorpio, and Pisces.
People with this sign match with Scorpios as they are both cautious in relationships and don't trust easily, so their relationships could take longer to develop. However, once they do trust one another, they will be fully committed to the relationship. They both enjoy privacy and working hard.
Taurus and Capricorns are both achievement driven. They typically share the same approach to love and will admire one another. Both signs tend to feel safe in these relationships.
Capricorns and Virgos are very similar. They are both hardworking and goal oriented. They may not be the most exciting couple but the two will connect in a mature and deep way.
The least compatible signs with Capricorns are Aries and Libra.
What we know about Katie's journey on 'The Bachelorette' so far
In true Capricorn fashion, Thurston wanted everything to be perfect before her season.
"Right now, I'm trying on so many dresses and outfits," she said on Good Morning America in March. "This is a modern-day Cinderella [story] for me. … I know nothing about the men yet. I don't know what they look like. I don't even know how many men there are here."
Former Bachelorettes, Tayshia Adams and Kaitlyn Bristowe, assisted Thurston on her journey as Chris Harrison has been on hiatus from the show. Thurston finished filming her season on April 26 and we will get to see her journey to love start on June 7.