'The Bachelorette': What Has Peter Kraus Been Doing Since Rachel Lindsay's Season and Is He Single?
'The Bachelorette' star Peter Kraus was a fan-favorite on Rachel Lindsay's season — what has he been up to since then and is he dating anyone?
The Bachelorette, and other Bachelor Nation shows, always bring in a broad array of contestants that draw the attention of the audience. Though only one contestant can win, fans find themselves getting attached to the different contestants, and contestants even get to use the show to reach a new level of fame and influencer status!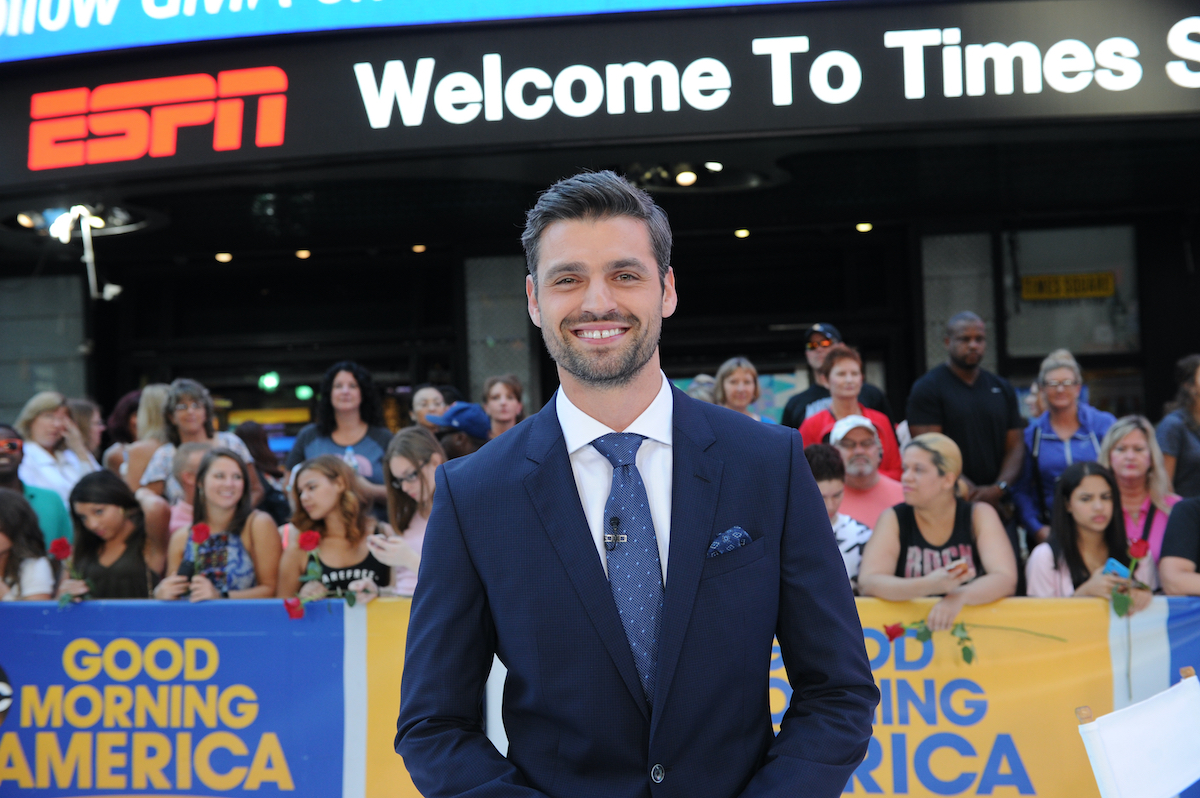 One Bachelorette contestant that caught fans' attention was Peter Kraus from Rachel Lindsay's season. Though Kraus didn't end up together with Lindsay, he did make it all the way to the last episode. Since Kraus is not with Lindsay, he's had less limelight than her partner from the show. So what is he up to now? Has he made use of his fame from The Bachelorette? And is he seeing anyone new?
Peter Kraus is active on Instagram
Kraus has been active on Instagram since his time on The Bachelorette, and his time on the show has given him an impressive follower count of over 350,000 followers! His Instagram account gives an idea of what he's been up to since The Bachelorette in 2017.
Kraus' major passion is fitness, and he's transformed this passion into a gym: Peter Kraus Fitness. He operates the gym out of Middleton, Wisconsin, and even though he's probably busy as an owner, he still works as a coach! It's even expanded with a new location in Madison.
As for his romantic life, his Instagram as of 2022 doesn't give any clear indications. If he's dating anybody in 2022, they're being private about it, though it seems more likely Kraus is single.
Kraus has been single since his time on 'The Bachelorette'
Kraus seems like quite a catch – a fit entrepreneur who devotes time to his family and is open about his wants and needs, as we saw on season 13 of The Bachelorette. However, the experience may have made him want to take time to think more about what he wants in a relationship, as Kraus has been single since his time on the show.
However, this doesn't mean that Kraus has been soured on love altogether. Kraus spoke on Instagram about what he wants from his love life. It turns out Kraus aspires to be a family man: he wants the dream of a relationship with "the love of [his] life" and to have a "beautiful house with a picket fence."
He also wants kids – and "like 6 dogs!" However, he wants to find someone who is his "best friend" first, and he wants to have an "undeniable connection." Hopefully, 2022 will bring him that undeniable connection!
Kraus was a fan favorite on his season
Kraus was on The Bachelorette in 2017, vying for the hand of Rachel Lindsay. Kraus was a fan favorite, and he even made it to the last episode. However, his apprehension about proposing so early meant that he lost to Bryan Abasolo, who was willing to propose.
Because Kraus was so popular on The Bachelorette, the producers (and fans) were hoping he would return to Bachelor Nation, either for his own season of The Bachelor or for Bachelor in Paradise.
Indeed, Bachelor Nation's production team did invite him back – three times! At one point he was apparently seeing a woman casually and didn't want to break off that relationship.
He was also uncertain about an engagement with a woman under such strange circumstances. Beyond that, the man seems practical: the compensation was too low compared to his business earnings. Perhaps he's simply outgrown reality TV and wants to focus on real-world relationships.