'The Bachelorette': Who Is Bryan Witzmann? Instagram, Age, Job, and Spoilers About Michelle Young's Cast Member
We've been doing our homework for this season of 'The Bachelorette' starring Michelle Young. First things first, let's get to know her suitors. We've got the scoop on ex-NFL player Bryan Witzmann.
The Bachelorette Season 18 is getting ready to kick off with a whole new cast of suitors, and Michelle Young is prepared to find love. Fans of the show already recognize Michelle from Matt James' season of The Bachelor. It's well-known that Michelle is a big fan of sports. She played Division I basketball for her college, Bradley University, but she won't be the only athlete on the show. This season of The Bachelorette introduces us to ex-NFL player Bryan Witzmann. Here's everything you need to know about the contestant, including Bryan's Instagram, age, job, and potential spoilers.
[SPOILER ALERT: This article contains potential spoilers from Michelle Young's season of The Bachelorette.]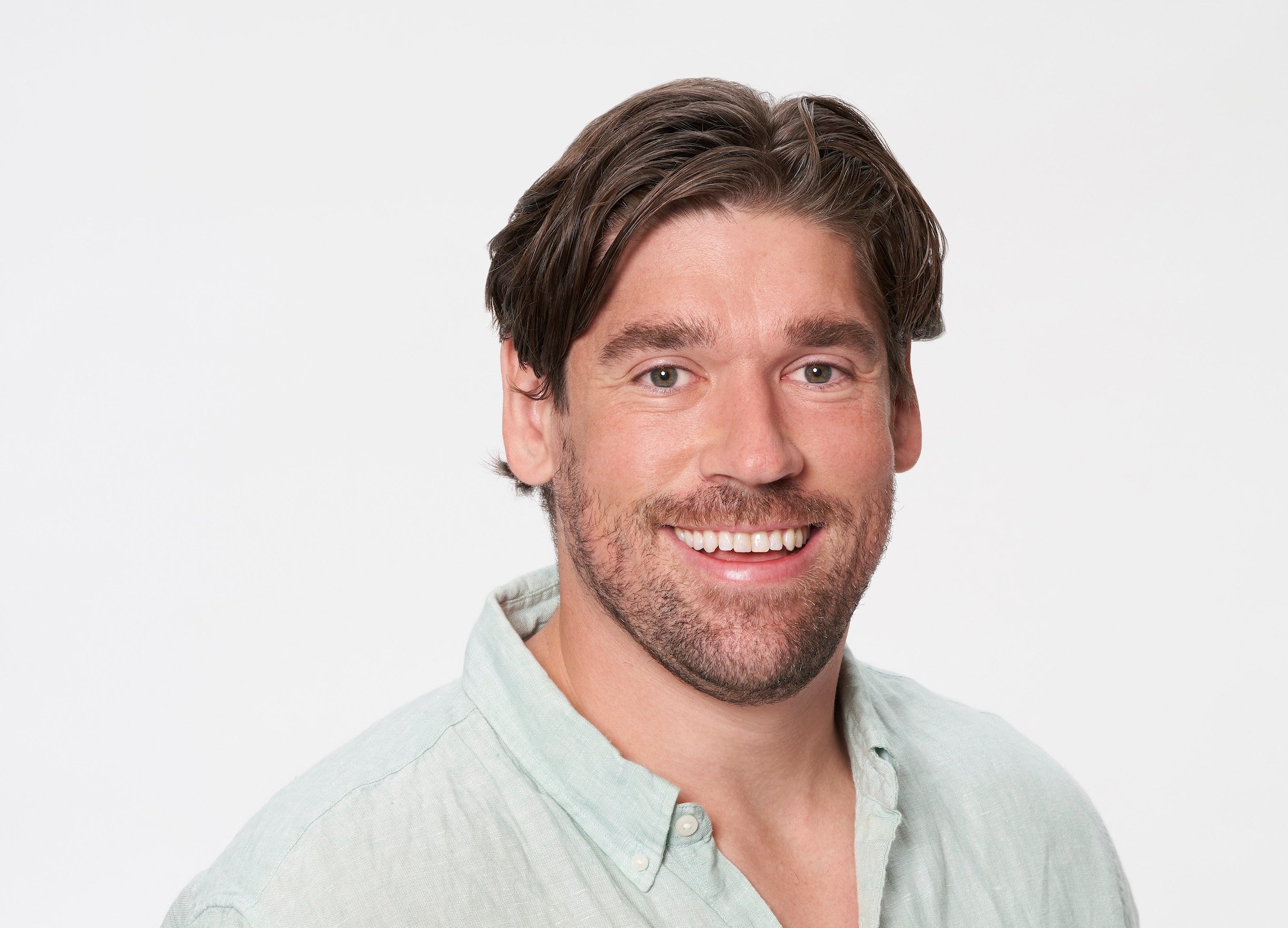 Who is Bryan Witzmann on 'The Bachelorette' Season 18 with Michelle Young?
Bryan's bio on the ABC website reveals that he is from Chicago, Illinois. Even though he might be a jock, he's anything but typical. Michelle was born and raised in Minnesota and is currently an elementary teacher there now. But would she be open to moving to the Windy City? Would Bryan be interested in moving to Minnesota if things get serious?
According to his profile, "He's a foodie, religious, family oriented, completely down to earth and all about finding himself a wife. He considers himself to be quite the romantic, and thanks to all of the romcoms his older sisters made him watch growing up, Bryan is all about making big moves to show his affection. He loves to travel and hopes to find a partner who will join him as he dines his way across the globe. Bryan is a big believer in fate and feels that his being here to meet Michelle is serendipitous and that it's a match truly meant to be!"
How old is Bryan Witzmann, and what does he do for a living?
Bryan is 31 years old, and The Bachelorette Season 18 contestant is currently a free agent for the National Football League. Previously, Bryan has played for the Carolina Panthers, the Kansas City Chiefs, and the Chicago Bears.
What is Bryan Witzmann's Instagram?
Social media is always the place to go for fans wanting to do some extra sleuthing before the Oct. 19 premiere of The Bachelorette. You can find Bryan on Instagram under the handle @witz76. His most recent photos are related to his time on the show. Others show him enjoying some time in Mexico. Another is a photo of him wearing a cowboy hat with the location tag of Jackson, Wyoming. Bryan's Instagram bio mentions that he's a Civil Engineering graduate and an MBA candidate from the Indiana University Kelley School of Business.
As a former NFL player, Bryan already has that coveted blue checkmark on Instagram. Plus, his follower count has only been going up since word got out about his appearance on the show. When we last checked, he already had over 7,000 followers. 
Will Bryan Witzmann and Michelle Young end up together on 'The Bachelorette' Season 18?
As for whether or not Bryan and Michelle end up together, the odds aren't in his favor. We've been checking spoilers nonstop and putting our own super-sleuths to work. Unfortunately, we don't see much of Bryan in the promo clips. That doesn't mean we should count him out early, though.
Fans will have to wait and watch this season of The Bachelorette. The show airs every Tuesday on ABC.