'The Bachelorette': Who Is PJ Henderson? Instagram, Age, Job, and Spoilers About Michelle Young's Cast Member
PJ Henderson is a suitor on Michelle Young's upcoming season of 'The Bachelorette.' Here's everything we know about him.
The Bachelorette Season 18 will begin on Oct. 19 with new bachelorette Michelle Young, and fans are already excited to meet her potential suitors for the season. PJ Henderson is seen in a couple of clips from the upcoming season. Here's what we know about him so far.
​​[Spoiler alert: This article contains potential spoilers about PJ Henderson and Michelle Young on The Bachelorette Season 18 in 2021.]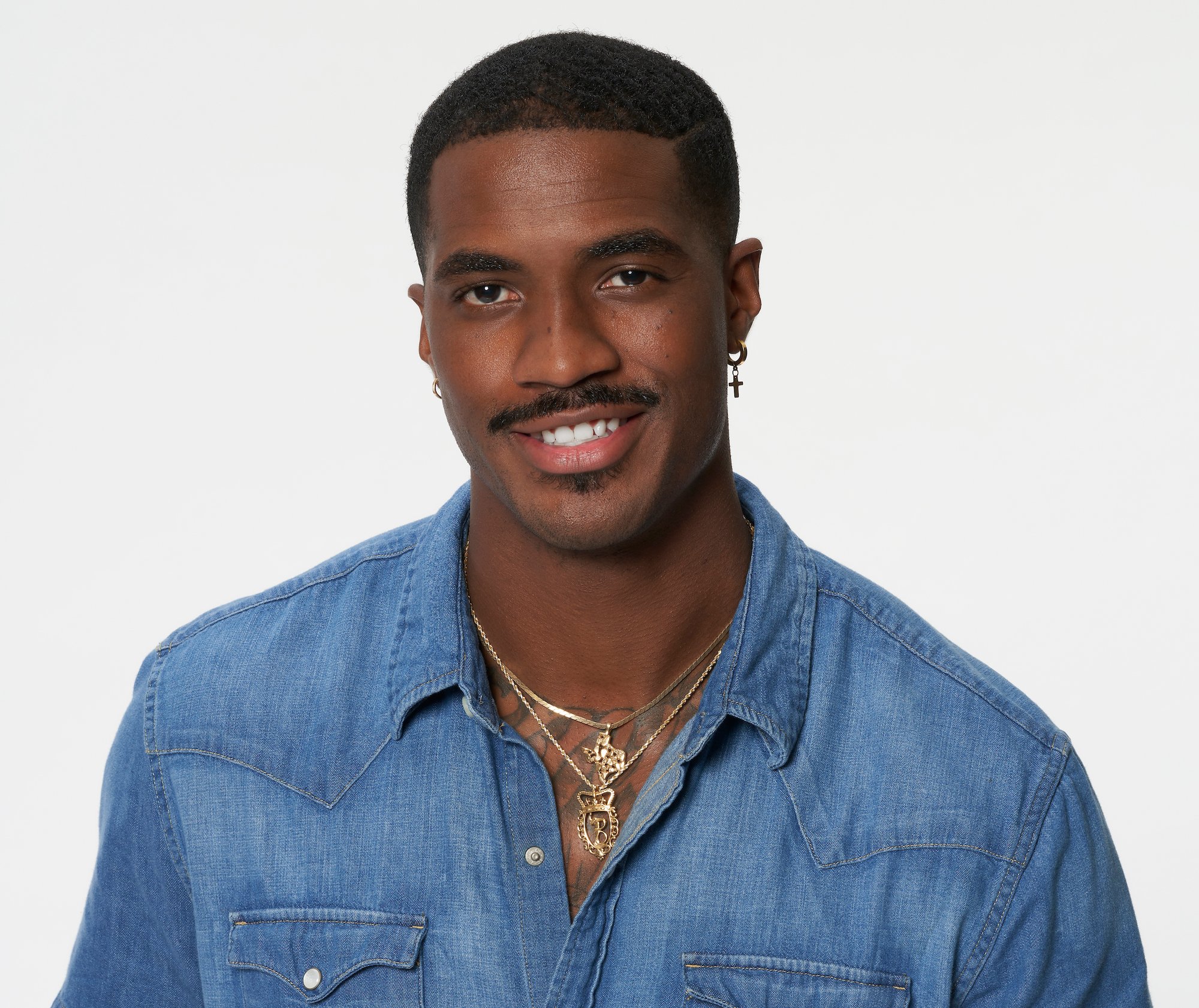 Who is PJ Henderson on "The Bachelorette' Season 18 with Michelle Young?
PJ hails from Houston, Texas, which could be an issue for Michelle this season. She calls Minnesota home. We aren't sure exactly how far PJ goes in The Bachelorette, but we do know he's seen on at least one group date. 
PJ is one of the founding members of The Bakari Foundation, a non-profit organization. The foundation is named after PJ's brother, who was murdered in Greece while traveling. PJ, along with his mom and dad, started The Bakar Foundation to help other families with similar experiences.
According to his bio on ABC, "PJ is a natural caretaker. He loves his job as a firefighter and wants to make sure that the people he loves are always happy, protected, and healthy. He's very ready to get married and have a family of his own, but he just wants to make sure that when he does settle down, it's with the right woman. Nothing lights his fire more than a loyal woman with drive and beauty. He loves when he and his partner can enjoy working out together and hopes to find someone who has a thirst for travel just as much as he does. PJ says that he is the last single man standing out of all his friends, and he's ready to change that for good!"
How old is PJ Henderson from Michelle Young's season of 'The Bachelorette,' and what does he do for a living?
PJ played football for Lamar University and received his Bachelor of Science degree in Psychology from there. PJ also has a Minor in Kinesiology. He is 30 years old and is currently a firefighter for the Houston Fire Department.
What is 'The Bachelorette' suitor PJ Henderson's Instagram?
For fans who want to keep up with PJ on Instagram they can find him under the handle @th3_may0r. His last update is his profile photo from his upcoming stint on The Bachelorette, which was at the beginning of October. However, there are other photos from a recent trip to Costa Rica and another where PJ holds up an alligator in Tampa, Florida.
Could PJ Henderson be the next 'Bachelor?'
These days The Bachelor franchise is moving at a breakneck speed with casting and filming for future seasons of The Bachelor and The Bachelorette. ABC hasn't aired the first episode of The Bachelorette Season 18, but there are already rumors that PJ was chosen as the star for the next season of The Bachelor. If that's the case, then PJ isn't the one Michelle chooses from her season. According to The Hollywood Reporter, the upcoming season has finished filming and will be ready to air in January 2022. 
Will audiences see PJ as the new star of The Bachelor? Audiences will have to wait until January to find out.