'The Bachelorette': Why Clare Crawley Burned Her Juan Pablo Galavis Finale Dress
As soon as Clare Crawley was announced to be the next bachelorette, old clips from her time on Juan Pablo Galavis' season started circulating, particularly the clip of their breakup. In the clip, Clare is wearing a long, teal dress with a silver belt. She tells Juan Pablo she'd never want her children to have a father like him, and she storms off.
During her second week of The Bachelorette, Clare burns the teal dress that she'd kept for six years.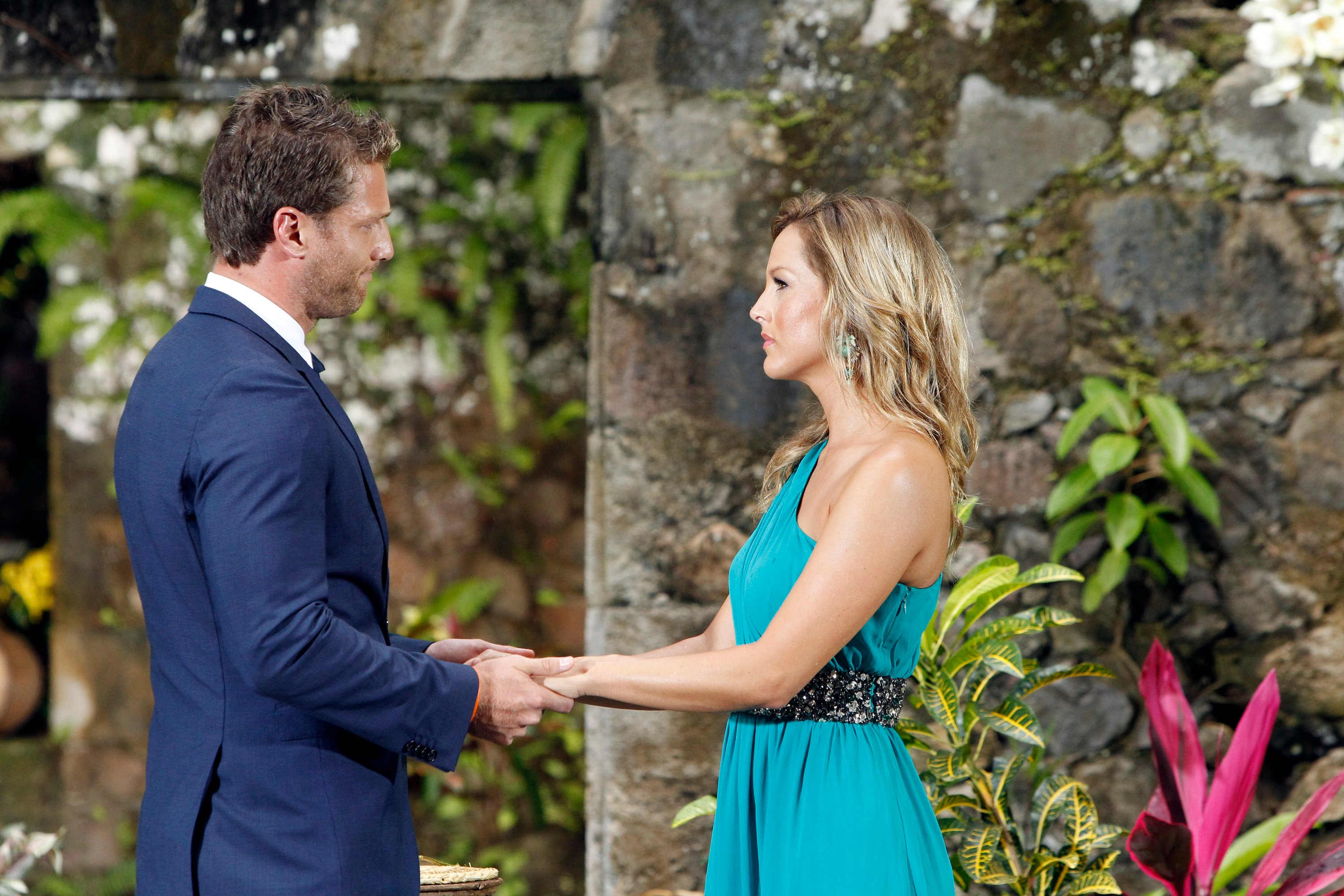 Clare Crawley's date with Jason
Clare's date with Jason was an emotional one. At the beginning of the date, Clare told Jason she'd chosen him because she sensed that he relied on humor as a coping mechanism, like she does. He confirmed her suspicion and even though it was difficult for Jason, the two proceeded to have an emotionally open evening together.
Their first activity involved writing things down they'd been told about themselves that had hurt them, things that they wanted to let go of.
Clare wrote down things like: Needy, hard to love, too picky…
Jason wrote down: Manipulative, cold, and mean.
After they read their words aloud, they smashed the tablets they were written on against the desert rocks.
Next, Clare and Jason read aloud letters they'd written to their younger selves. The bachelorette spoke about being proud of herself for facing each day with an open heart. She also urged her younger self to let people in sooner rather than later.
Jason wrote about being scared of being judged by others and facing his demons.
Clare Crawley throws her Juan Pablo finale dress in the fire
Clare also spoke about her time on Juan Pablo's season.
"It was so powerful," she said. "And it was so meaningful in my life. But, like, it was something I held inside for so long because I was ashamed and I was embarrassed that I had allowed myself to be treated that way. and I held onto it for so long, up until just recently started sharing things and opening up and I found so much healing in sharing and opening up and letting go."
At the end of the date, she pulled out the teal dress.
"I don't know if you recognize this," she told Jason. "This is the dress I wore at the finale of the season of The Bachelor that I was on. One of the most difficult moments that I've had to face in my life. But I've gone through the healing. And this dress, honestly, means nothing to me."
And so they threw it in the fire.
Clare appreciated Jason being so supportive of her story and open about his own struggles on their date, so he walked away from the fire with a rose pinned to his shirt.