'The Bachelorette': Why Did Dale Moss and Clare Crawley Break Up?
Clare Crawley and Dale Moss seemed to be completely in love on 'The Bachelorette' so why did they break up?
Another one bites the dust. Clare Crawley and Dale Moss are done. The couple set records on The Bachelorette for getting together so quickly but now Crawley may be doubting ending her season so early to be with Moss. After Moss' announcement of him and Crawley's split, most fans are wondering what exactly went wrong.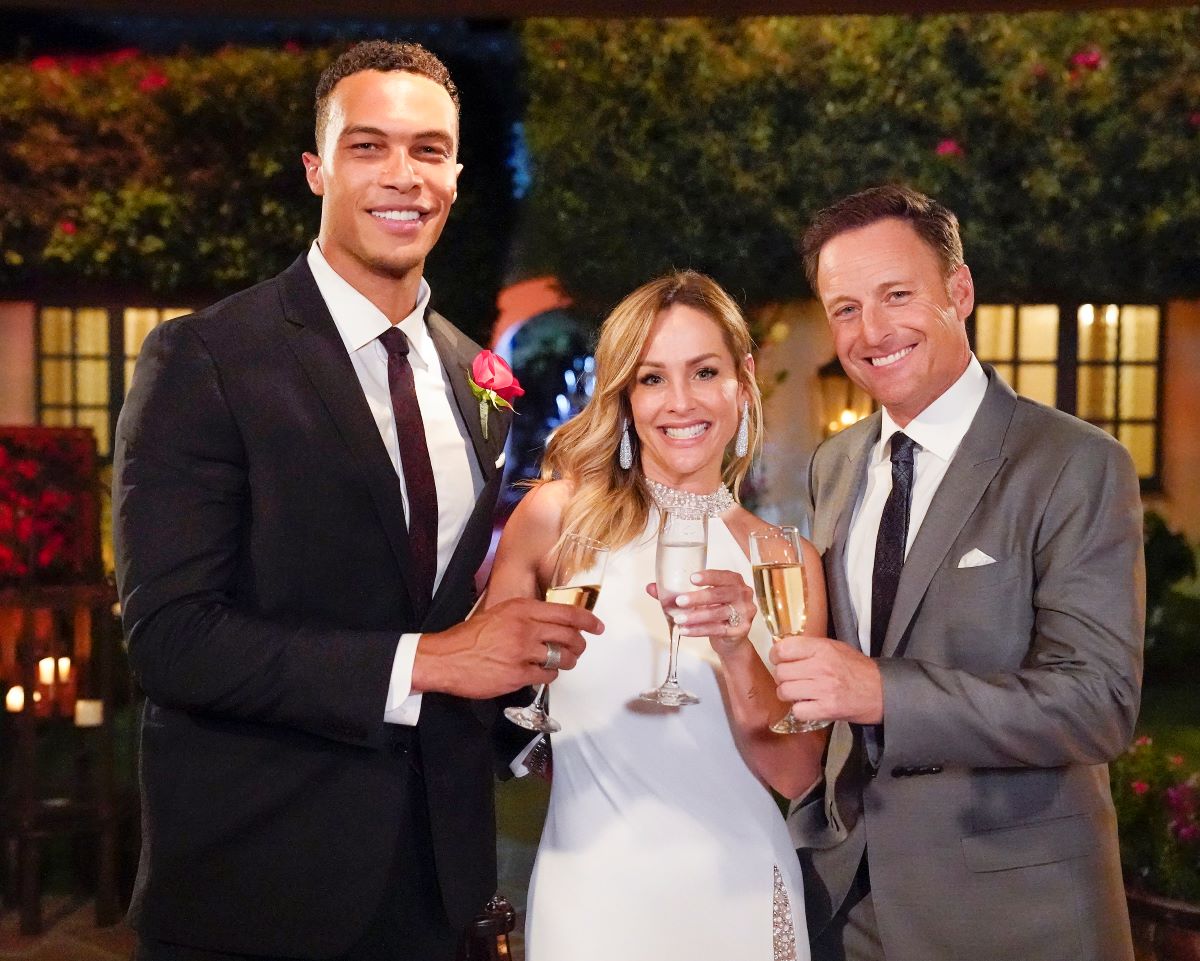 Clare Crawley and Dale Moss' quick relationship
Before Crawley's season aired, rumors swirled that she had fallen in love with a contestant two weeks into filming and had refused to film anymore. In reality, Crawley fell for Moss almost the moment he got out of the limo.
"That was something that you can't really anticipate with anybody, you don't know," she told Entertainment Tonight after the premiere. "[But I didn't know] like, was he feeling that? Are we on the same page?
"Usually in my experience, as relationships go, there's always somebody that's ahead of the other person," she continued. "It's really rare that you connect on that same page at the same time, so it was just — it was one of those magical things that I guess just happens."
It quickly became clear to the other men competing for Crawley's heart that their plight was pointless. Crawley spent all of her time with Moss and talked about him even when he wasn't around. Eventually, host Chris Harrison told Crawley that the season couldn't continue in that manner and Crawley told the rest of the men that she wanted to pursue things with Moss. Luckily, Moss reciprocated those feelings and the two got engaged.
Clare and Dale's breakup
As soon as Moss and Crawley were allowed to go public with their relationship, they began posting eachother on their social media accounts very regularly. By looking at their Instagram accounts, you would have thought they were very in love. But on Tuesday, Moss announced their breakup on Instagram.
"I wanted to share with you all that Clare and I have decided to go our separate ways. We appreciate the love and support we've received from so many people, but this is the healthiest decision for both of us at this time," he wrote. "We strong believe in leading with love and always remaining true to oneself – something our families have taught and instilled in us throughout our lives. We only hope the best things for one another."
Why did Clare Crawley and Dale Moss break up?
Crawley and Moss have not publicly given a reason for their split but there have been a few signs leading up to the breakup.
According to Entertainment Tonight, in November, there were rumors that Moss had cheated on Crawley during a trip to New York City. However after the rumors began circulating, Crawley and Moss continued to date and present themselves as a united front.
More recently, there have been reports of issues between Clare and one of Moss' cousins.
"Clare was the main cause for the breakup," a source told Us Weekly, citing that their relationship "caused friction with Dale's friends and family."
"Clare and Dale did not agree on a lot of things in the long run when they sat down and really discussed the future of their relationship. They had been fighting a lot as of late," another source told the outlet. "Clare started many of the arguments, and Dale would try not to rock the boat too much, but it all became too much for the both of them. They finally realized that perhaps they did move too quickly after all."