'The Bachelorette': Why It's Nearly Impossible for Anyone to Actually Be There for the Lead, According to Nick Viall
During Katie Thurston's "Men Tell All" on her season of The Bachelorette, several men were accused of going on the show "for the wrong reasons." In Bachelor Nation, "the wrong reasons" equate to signing up with the exclusive hope of achieving fame, either through becoming an Instagram influencer or the bachelor. Every year, contestants insist that they are on TV to fall in love with and get engaged to the lead. Here's why that's hardly even possible, according to former bachelor Nick Viall.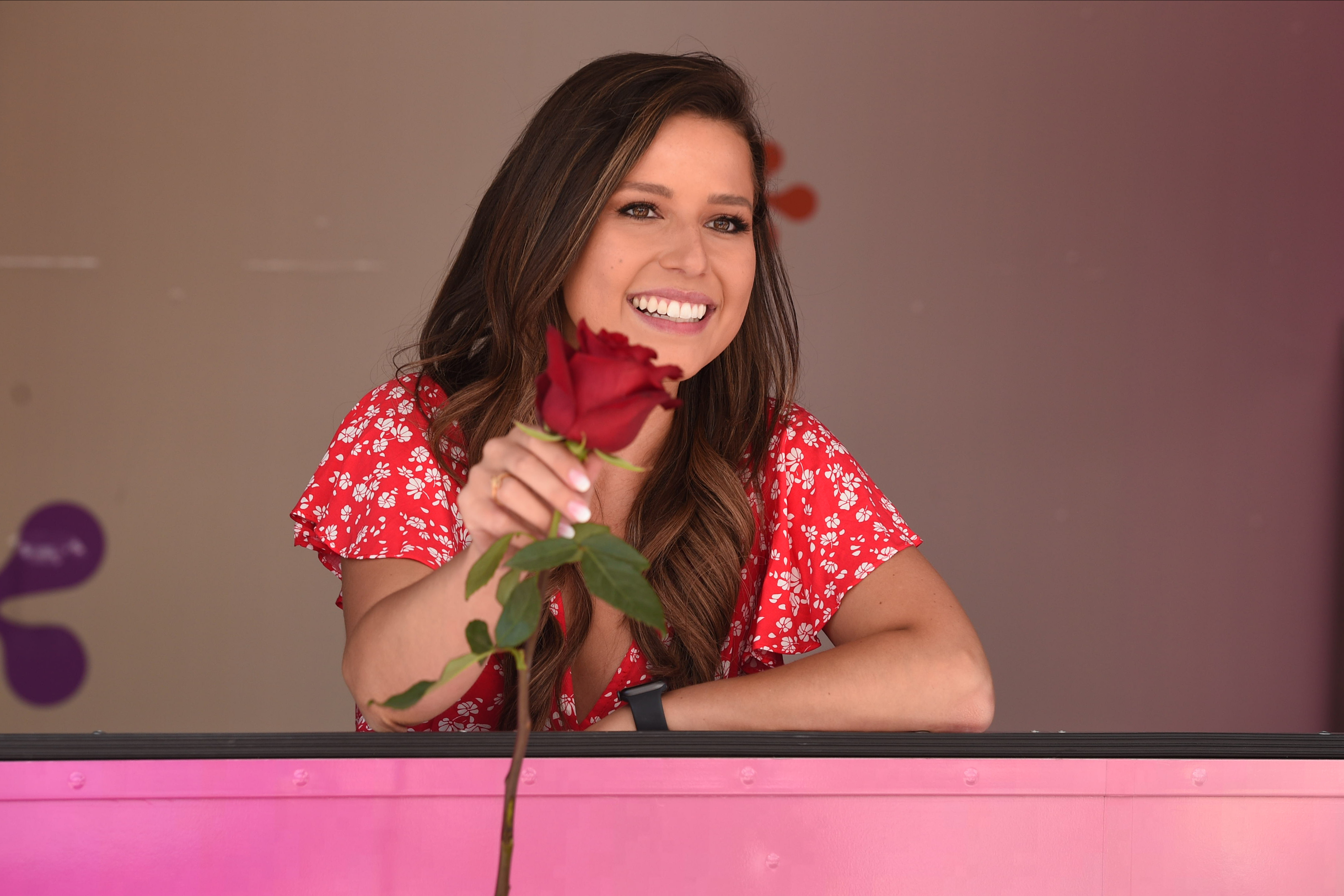 'The Bachelor/ette' contestants rarely get cast on the season they applied for
Throughout Thurston's season, the lead urged those who were present for "the wrong reasons" to leave. Viall recently said on the podcast, Not Skinny But Not Fat, that he understood her concern.
"I do think it's for the leads, now, a legitimate concern," he said. "I can see why Katie might be on guard about that because it's a reality these days."
RELATED: 'The Bachelorette': Is Katie Thurston Happy With Her Choice?
After all, there's a good chance that many of those men didn't apply to be on Thurston's season.
"Half the people in every season first apply a year before," he said. "My friends signed me up and didn't tell me. And I got a call nine months later and I was like, 'What?' My friend was like, 'Oh, yeah, we signed you up like nine months ago.' And so for the people who sign themselves up, when they see that, 'Do you know anyone who could date our next bachelorette, Michelle?' And some guy signs up, sometimes it gets lost in the thousands of applications they get. Maybe they legitimately had a crush on Michelle and they get a call and then their next bachelorette is whoever… they're still saying yes to the opportunity."
'The Bachelore/ette' contestants often don't know who the lead is going to be until they've already committed
According to Viall, contestants "almost never know" who the lead is going to be until they've already agreed to be on the show. So when contestants say things like "I came here for you," the former bachelor says "it's a lie."
So when do contestants find out who the bachelor or bachelorette is? For Jed Wyatt (Hannah Brown's season winner and ex-fiancé), he didn't learn Brown was going to be the bachelorette until just before filming.
"I didn't know it was gonna be Hannah until two days before," he said on LAnded Late Night in 2019.
The allure of becoming a Bachelor Nation influencer
Perhaps the biggest reason someone would go on The Bachelor or The Bachelorette (other than to fall in love) is to become an Instagram influencer.
RELATED: 'The Bachelorette': A 'Super Hot Producer' Convinced 1 Contestant to Do This Terrible Entrance for Katie Thurston's Season
Sarah Boyd, who represents ex-Bachelor and Bachelorette contestants like Lauren Bushnell, Ali Fedotowsky, and Ben Higgins, says reality stars "can easily make six figures from sponsored content on social. 100,000 followers tends to translate to rates of $1,000 to $5,000 dollars per post, while 1 million followers equates to rates starting at $10,000 and up," Refinery reported in 2018.
As Instagram grows in popularity, so does the "wrong reasons" concern.
However, Thurston's season winner Blake Moynes may be an exception. He entered the game late, but if you ask Thurston, she'll tell you he arrived right on time and totally for her.