'The Bachelorette': Why Tayshia Adams Thinks Katie Thurston and Blake Moynes Are a Good Match
On Monday's episode of The Bachelorette, Blake Moynes joined the quest for Katie Thurston's heart. Of course, his entrance brought in a whole new wave of drama among the men in the house. But Thurston ultimately decided, despite the discomfort she knew it'd bring, that she wanted to see through her connection with the new contestant.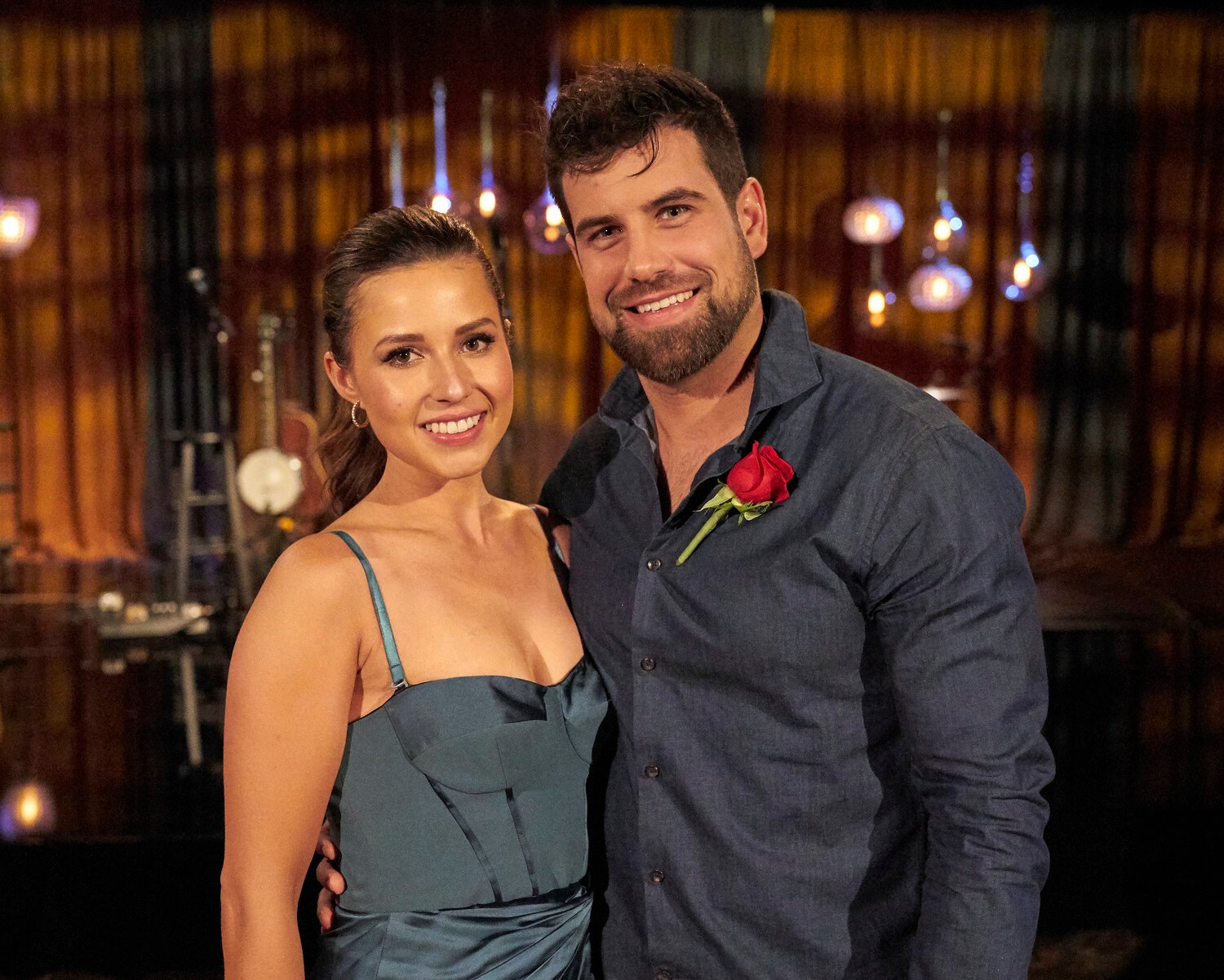 We first met Blake Moynes on Clare Crawley and Tayshia Adams' season of 'The Bachelorette'
We keep hearing that Thurston is the third bachelorette Moynes has pursued, which makes it sound like he actively went on two other seasons in search of love. But he was technically only on one other season. It's not his fault Clare Crawley's journey ended early and Tayshia Adams was brought in. But when Moynes' reality TV past is framed in the first light, it adds fuel to the fire that he may be "here for the wrong reasons," at least to the other men in the house.
RELATED: 'The Bachelorette': Was Clare Crawley's Season Edited in a Purposefully Unflattering Light?
In an interview with Good Morning America on July 6, Adams was asked if she thought it was "unfair" to have Moynes join this late in the game.
"You know, it's difficult for both the guys and the bachelorette," she said. "But at the same time, love is the end goal so sometimes you have to take those uncomfortable risks."
Prior to the addition of Moynes, Adams said she felt Greg Grippo and Michael Allio were the frontrunners for Thurston.
Why Tayshia thinks Blake and Katie are a good fit
We learned during Monday's episode that Moynes reached out to Adams to ask about joining Thurston's season. He'd watched her on Matt James' season of The Bachelor and became immediately smitten.
When Adams was asked on GMA why she felt Moynes was a good fit for Thurston, she didn't mention their compatibility. But she did speak to the fact that they both wanted to get engaged.
"I just know that he has a really good heart," she said. "He's genuine, he's sincere, and he is ready for marriage. And that's really what Katie was looking for. She said from day one, looking at me, 'I want to get engaged at the end of this.' And Blake had all the right intentions so I figured that they would be a great match."
Tayshia says Katie is 'in for quite a loop' with the remainder of her 'Bachelorette' season
So far, Adams applauds Thurston for how she's handled everything, particularly the drama that's come up. However, rocky waters are ahead.
"She's done a really good job navigating a lot of the drama and weeding out some of the guys that are just not there for the right reasons," she said. "But she's in for quite a loop. She's doing a good job, though."
RELATED: 'The Bachelorette': Katie Thurston's First Impression of Blake Moynes Will Probably Surprise You
Adams says Thurston's confidence is a big reason her season has been as successful as it's been.
"She's really confident and strong in herself," she said. "She knows who she is. I think she is definitely hitting things head-on and she doesn't just like to leave things out in the open. She wants to get answers. She's been doing a really good job."
The former bachelorette also hinted that Thurston and Moynes' connection is only going to grow stronger.
"I mean you saw some chemistry there, I'm sure," she said of the bachelorette and the newcomer. "It's gonna get good."