'The Bachelorette': Will Urena Explains What Really Happened With Peter Izzo and What Bachelor Nation Fans Didn't See
The Bachelorette Season 18 has just begun, and fans have already seen plenty of drama unfold between Will Urena and Peter Izzo. Early on, Bachelor Nation viewers watched as the two men got into a few loud arguments. So what happened between Peter and Will in The Bachelorette 2021? Recently, Will shared how he really felt about the situation and what fans didn't see from the pizzapreneur.
[Spoiler alert: This article contains potential spoilers about Will Urena and Peter Izzo in The Bachelorette Season 18.]
What 'Bachelorette' fans saw from Will Urena and Peter Izzo in season 18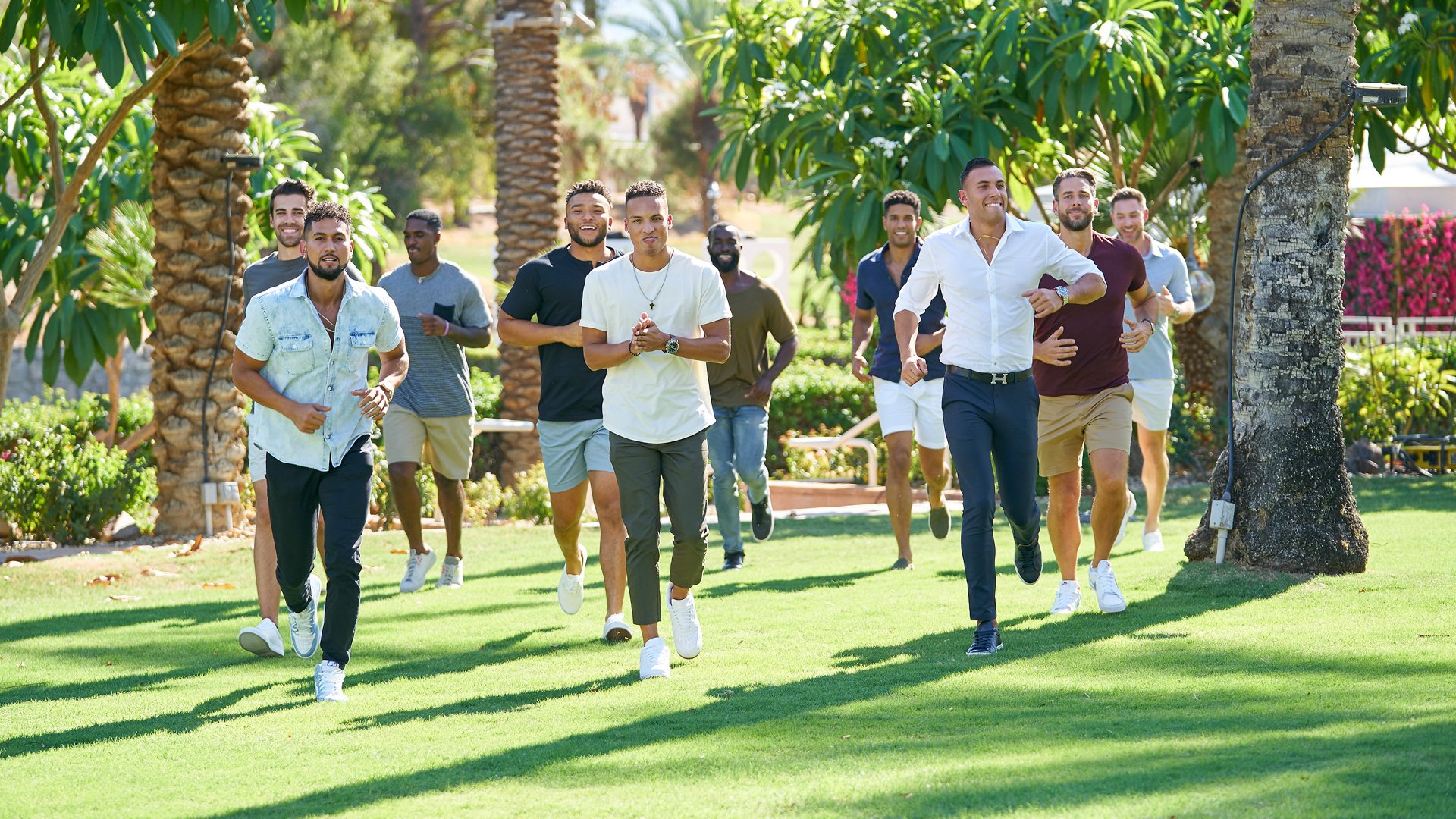 In The Bachelorette Season 18 Episode 2, Will and Peter joined Michelle Young and other cast members for a classroom group date. At the time, Peter seemed to be getting on everyone's nerves. Then when the men were asked to spell "narcissist," Will wrote down Peter's name.
During the evening portion of the group date, Peter confronted Will, and the two had an incredibly loud argument. Then later, Peter apologized to Michelle, claiming that the spat was out of character. But the drama continued into episode 3.
On the next group date, Peter spoke in Italian and Will spoke in Spanish to woo Michelle. The contestants also faced off in a physical challenge, and Will won. Then Will ended up winning the group date, earning a bomber jacket and bonus time with Michelle.
Nevertheless, Peter took the win personally, and he fought with Will during the evening portion. The argument escalated, and Peter proceeded to take Will's jacket and threw it in the pool.
At the end of the night, Will found out about his group date reward, and he was visibly upset. The contestant stepped away from the situation entirely and did not tell Michelle because he didn't want to ruin her evening. But even so, it seems Michelle saw right through Peter because she sent him home at the rose ceremony. Will also received a rose.
Will Urena on what happened with Peter Izzo in 'The Bachelorette' 2021
After everything unfolded on screen, many Bachelorette fans were still confused why Peter and Will disliked each other so much. Then on the Bachelor Happy Hour podcast, Will revealed where the feud started. The contestant revealed that Peter was in his limo, and the pizzapreneur started rubbing him the wrong way after "saying some odd things" in front of the group. Will said:
"I'm just getting to know the guys, getting to know where they're coming from. One of the guys says their hometown. … And Peter right away is like, 'Oh, your hometown is trash.' Now, I'm like, 'Bro, you don't say that about someone's hometown. That person's representing their hometown. If you have something against their hometown, maybe talk to them about it. But just don't come at people like that.'"
Meanwhile, Will thought that Peter "just wanted the spotlight on him" because he was always the loudest guy in the room. Will also speculated that Peter wasn't there for the "right reasons." So he decided to call him out during the classroom group date, and things really started to escalate after their first conversation that evening.
"I'm thinking we're going to have a grown man-to-man talk," Will said. "The first thing he says to me is, 'Do not say a word, and let me finish talking.' And I'm like, 'Bro, that's not how you talk to another man. We could easily have a cordial conversation.'"
He added, "I didn't appreciate how he came at me from the beginning. And from there, it just kept on escalating."
What's next for Will Urena in 'The Bachelorette' Season 18 with Michelle Young?
Still speaking on the Bachelor Happy Hour podcast, Will revealed that he felt "relief" when Michelle eliminated Peter in The Bachelorette Season 18 Episode 3. And now that Will is continuing his journey on the show, he hopes he's able to showcase his true self.
"I felt a sense of relief, like I can finally show more sides to Will," he said. "There's so much I have to offer, and I feel like we have so much in common that she hasn't really been able to see or really dissect just because I've been dealing with this."
Will continued, "I was so excited that he was gone, and it was probably one of the best things that happened there. And it was what I needed to continue my journey."
The Bachelorette Season 18 with Michelle Young airs Tuesday nights on ABC.