'The Bachelorette': This New Theory about Tayshia Adams, Hannah Ann Sluss, Becca Kufrin, and 'BIP' Is So Wild It Might Be True
It's hard to tell what is going on in the world of The Bachelor these days. One minute rumors are flying around that Clare Crawley wanted to quit The Bachelorette and then it was confirmed that Tayshia Adams was taking over the show. But that's not even the end of it. Former Bachelorette Becca Kufrin and Bachelor Season 24 winner Hannah Ann Sluss have all been spotted in Palm Springs, which is where The Bachelorette is filming. So, what brings them all there?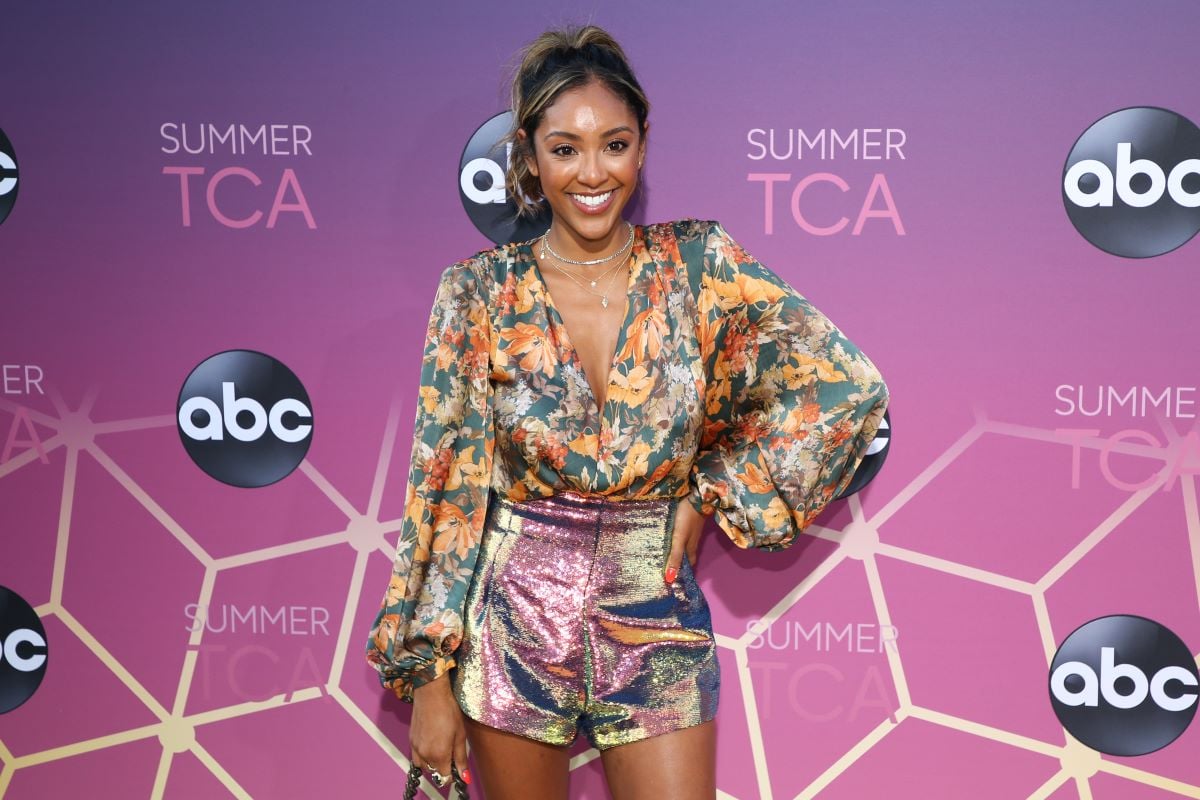 Clare quits
All of the drama began when Crawley's season was postponed due to the coronavirus (COVID-19) outbreak. During that time, contestant Dale Moss was able to get in contact with her.
"One of her potential guys found a way to get in touch with her and they began talking," a source told People. "By the time filming officially began, they were basically already in love. No one else stood a chance. It just became so obvious from her subsequent few dates that her heart wasn't in it and she just wasn't feeling it. Then she said she wanted out."
Tayshia Adams takes over
Before a Bachelorette is chosen, there is always a short list of women who are interviewed for the role. Along with Crawley, Adams was on that list. Adams first rose to popularity on Colton Underwood's season of The Bachelor. Then, she got involved in two relationships on Bachelor in Paradise. Luckily when Crawley wanted to stop filming, Adams was single.
"Tayshia was game and ready to go," a source told the outlet. "What remains to be seen is if more men will be brought in now to give Tayshia a full roster of suitors."
What's this new theory?
News broke of Adams taking over as Bachelorette before it was officially announced because fans did a little sloothing. Adams was noticeably absent from social media and then Demi Burnett admitted that her texts to Adams were turning green, which meant her phone was off. Tell-tale signs of someone filming.
Now, Kufrin and Sluss have also been spotted arriving at the La Quinta resort in Palm Springs. So, what could this mean? Fans have some theories and one of them is already gaining traction.
"Forcing a new Bachelorette to pick through Clare Crawley's leftovers was a step too far, even for the producers who orchestrated the Chase Rice incident last season," popular Bachelor Instagram account Bachelornationspoilerss theorized on Instagram. "Furthermore, trying to get an audience to believe that Clare's guys, some of whom had likely developed feelings for her, would be fine starting again with whoever they selected as her replacement was a burden too difficult to manage so they had to find some way to minimize the negative scrutiny that would surely result from these events. Having only five weeks of production left (the same time allotted for shooting Bachelor in Paradise) they reverted to familiar patterns and initiated a version of the BIP model that would solve both of their dilemmas simultaneously.
Basically, people think this season will be a blend of The Bachelorette and Bachelor in Paradise.
"Tayshia Adams, Becca Kufrin, and Hannah Ann Sluss have each been granted Bachelorette status and they will simultaneously date Clare's left-overs. The dramatic escalation of three Bachelorettes not only diverts the audiences attention from the obvious invalidation of the show's core premise, but it allows a level of plausibility that the men have a choice in this matter, as well-that they are still there 4TRR (for the right reasons) and not just fulfilling their individual attempts at fame."
Needless to say, fans have been shocked by this new theory.
"WOAH," one person commented.
"2020 is indeed wild… first the sound of music 'Bachelor' edition then the 'GOAT' now this wow!" another person wrote.
Whether the rumors are true or not, it's safe to say that this will actually be the most dramatic season of The Bachelorette ever.