'The Barefoot Contessa' Ina Garten Always Follows the Recipe Precisely — 'I Don't Just Throw Things In'
There's a common understanding among most people that while baking is a precise science, there's a lot more wiggle room with cooking. Most celebrity chefs are well-known for improvising their recipes, throwing in a little of this and a little of that depending on their mood that day.
But not Ina Garten. The beloved Food Network host of The Barefoot Contessa insists that she never goes off-recipe, not even the tiniest bit. Garten said that her style of cooking is a lot like baking.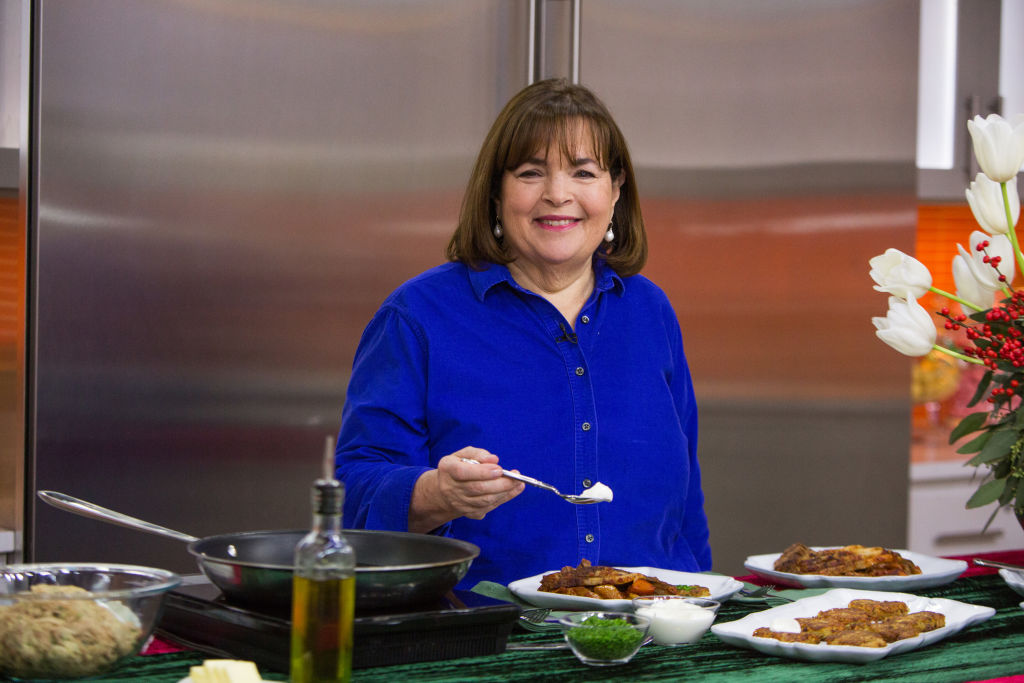 Ina Garten has a ton of cooking experience
She may not follow conventional wisdom when it comes to cooking, but The Barefoot Contessa has enough experience to justify those actions. She's written eleven best-selling cookbooks over the course of her career which led to her developing hundreds of recipes to perfection.
Unlike some other celebrity chefs, Garten doesn't have professional culinary school training. However, fans appreciate that she's a self-taught kitchen whiz who built her entire food empire from scratch. Literally.
She never strays from her recipes
They say variety is the spice of life. But for Garten, that adage doesn't apply to tried and true recipes she's been whipping up for years. In those cases, the 72-year-old Food Network star always, always adheres to the recipe.
"I'm very scientific. I measure everything," she told Parade during an interview. "I spent so much time perfecting the recipe, why would I want to take a chance?"
That's not the first time Garten insisted that the following the recipe perfectly is paramount to cooking success. "I've written a thousand recipes," she told Buzzfeed News. "Maybe 850 recipes. I can't possibly know how much thyme goes into each one. I follow the recipe every single time I make a recipe. I don't just throw things in."
Not everyone agrees with Ina Garten's theory on following the recipe
The Barefoot Contessa clearly likes to do her cooking by the book. But one PureWow editor pointed out the danger of never straying from a recipe, even a little.
They pointed out that forcing fans to stick to a recipe discourages home chefs from preparing one of Garten's recipes on a whim, substituting any ingredients they may not have on hand. Following Garten's strict guidelines would mean going grocery shopping well in advance every time.
Plus, they say it takes the "fun" out of cooking. "How can we empower more people to get into the kitchen if it's so regimented that you can't swap a blueberry for a raspberry? How do you learn that tarragon and mint don't really taste the same, or that under-salted food is way sadder than over-salted?" they wondered. "Not to mention, following recipes all the time is just kind of boring."
'Barefoot Contessa' fans don't have to follow all her rules
Even though Garten would never stray from a recipe, she's never insisted that her fans do the same. So home chefs can certainly make substitutions if they need to even though the Barefoot Contessa wouldn't do it herself.
She'll never find out you swapped cinnamon plus nutmeg for the cardamom she called for. We won't tell if you don't!