'The Batman' Producers Made Robert Pattinson Wear Different Shoes to Make Him Taller During Auditions
Robert Pattinson is already a tall guy, but 'The Batman' producers had an idea that Bruce Wayne should be even taller in the film.
When the news that Robert Pattinson was going to play the lead in The Batman first leaked, some were ecstatic, and others created petitions for Warner Bros. to cast someone else. In the end, none of that mattered. And now that the movie is out, many fans and critics praise the actor's performance. But one aspect of Pattinson's Batman was almost different due to some producers wanting to change his appearance.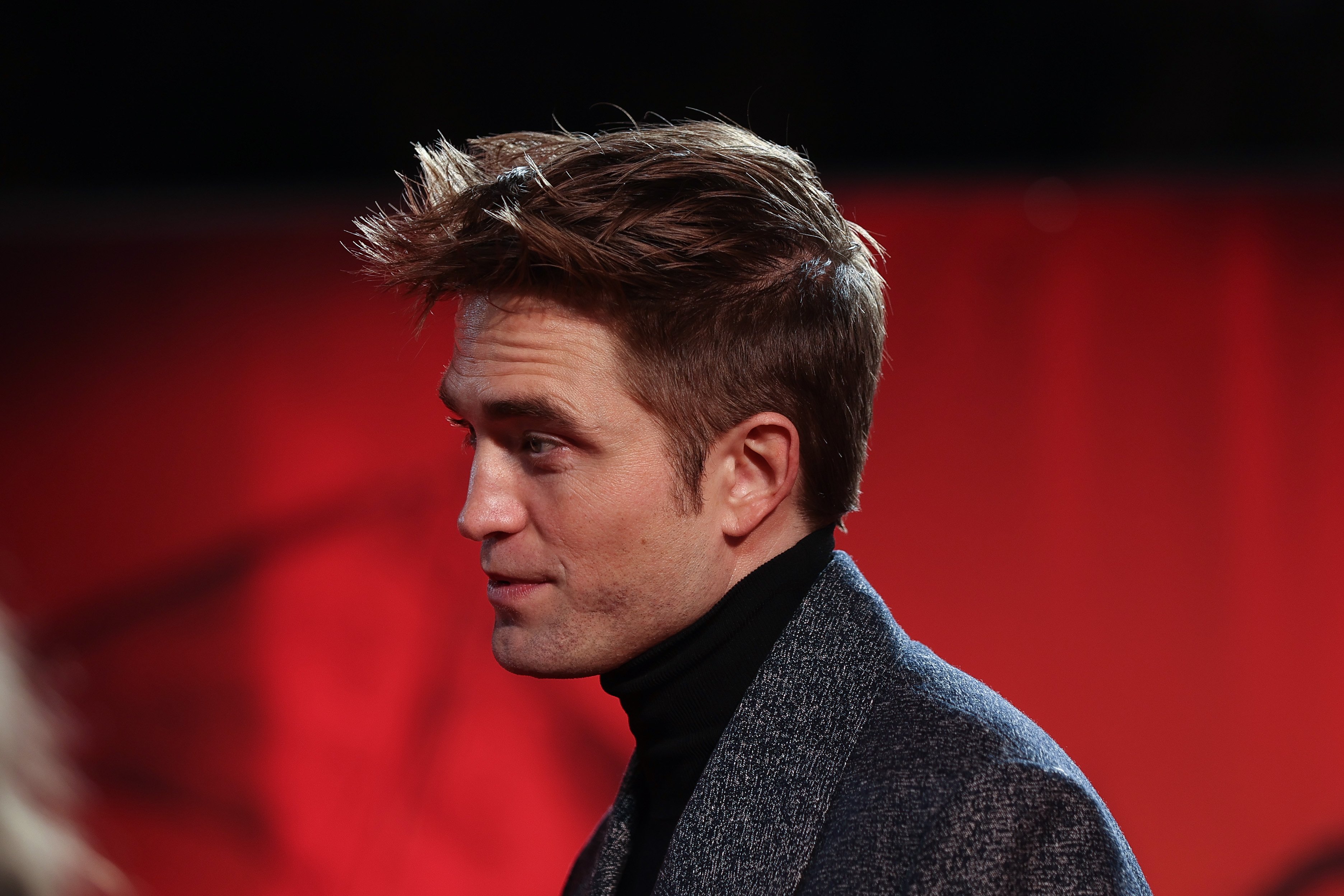 Robert Pattinson reveals what he wore during the auditions for 'The Batman'
During an interview with Entertainment Weekly, Robert Pattinson and Zoë Kravitz discussed their chemistry read for The Batman, which took place in October 2019. Warner Bros. had already cast Pattinson as the Dark Knight, but Kravitz was still trying to land the role of Catwoman.
"The chemistry read was really intense," Kravitz shared. "Rob was wearing the Batsuit, and it was a proper camera test with the [Director of Photography] there and everything on a soundstage. It wasn't just reading lines in a room. So it was intimidating, to say the least."
Although Robert Pattinson had already secured the role of Batman, he was still nervous during the chemistry read. And it probably didn't help that the producers made him wear shoes to make him taller.
Pattinson said, "The first time I'd even said lines from the script was in Zoë's screen test. They had this idea that they wanted me to be taller at the beginning, so I basically had high-heeled sneakers on, and I'm tottering around in this strange Batman outfit. The camera's not even on me, it's on the back of my head, and I'm literally having this major panic attack, just looking for emotional support from Zoë, who's trying to get the part."
How tall is the actor?
It sounds like The Batman producers gave up the idea that Robert Pattinson should be taller following the auditions. The notion that he wasn't tall enough to play the vigilante is a bit laughable because the actor is already pretty tall.
Pattinson is 6′ 1″. The other actors who have played Bruce Wayne are around that same height. Christian Bale is 6′ 0″, Ben Affleck is 6′ 4″, Michael Keaton is 5′ 9″, Val Kilmer is 6′ 0″, and George Clooney is 5′ 11″.
In the end, Robert Pattinson's height didn't matter, and the crew behind The Batman chose him to be their star for a reason.
Robert Pattinson will likely return for 'The Batman' sequel
At a special screening of The Batman in London, director Matt Reeves revealed a sequel is in the works. He told The Independent, "You don't make [movie] number one as if there's going to be number two. You have to make number one as if you are swinging for the fences, and it has to be a movie that stands and lives on its own. But I really believe in what we've done."
"And I'd be excited to tell more stories, and we are already telling other stories in the streaming space," Reeves added. "We're doing stuff on HBO Max. We're doing a Penguin show with Colin [Farrell], which is going to be super cool. And we're doing some other stuff too, but we have started talking about another movie. But right now, we'll just put it out in the world. I'll try to enjoy this."
And while speaking with Vanity Fair, Robert Pattinson disclosed a theory about The Batman sequel. He said, "I was definitely, kind of, thinking Court of Owls is probably gonna be in the sequel. It definitely seems like it."
The Batman is now playing exclusively in theaters.