'The Batman' Star Robert Pattinson Almost Resorted to a Very Strange Diet During Lockdown
Robert Pattinson confesses he'd probably be turning to a very bizarre diet during the coronavirus lockdown if it wasn't for 'The Batman.'
Superheroes are everywhere these days. Over the last decade, no other particular type of storytelling has exploded in the same way. Spearheaded by the Marvel Cinematic Universe, superheroes make up a significant portion of the biggest box office hits each year. So, in that regard, it's perhaps inevitable that Robert Pattinson would eventually don a cape.
Still, fans didn't know what to think when Pattinson boarded The Batman. Written and directed by Matt Reeves (Dawn of the Planet of the Apes), the movie was originally set for a June 2021 release. Due to the coronavirus pandemic, filming paused in March 2020. In the meantime, Pattinson nearly turned to a very strange diet until cameras can resume rolling.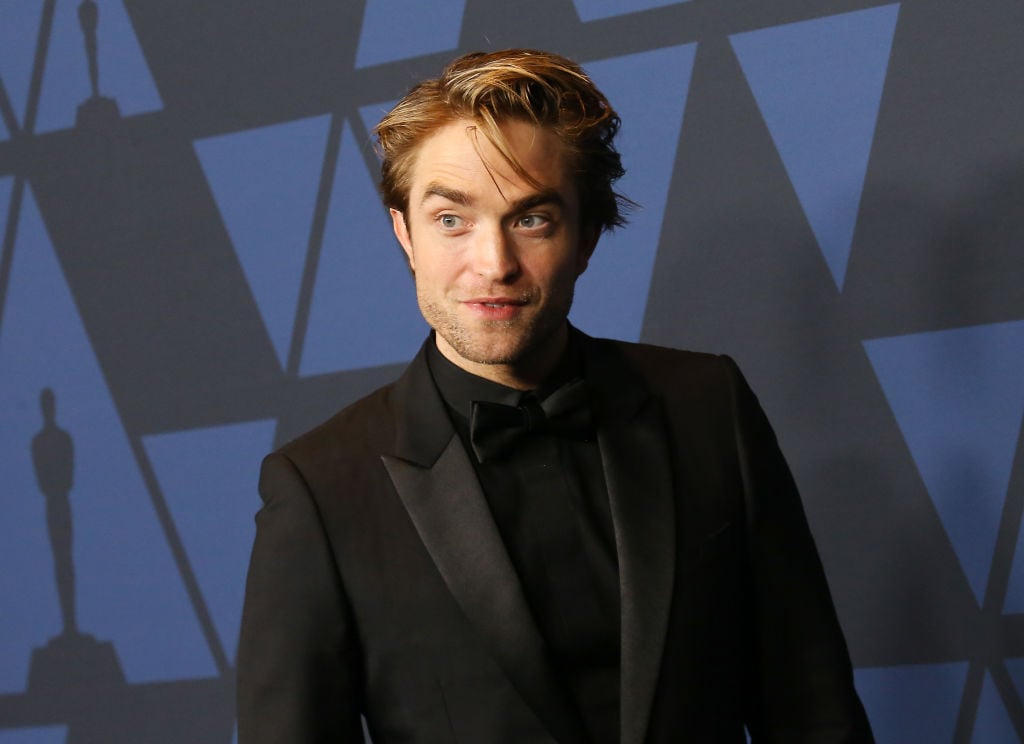 Robert Pattinson will play the Dark Knight in 2021's 'The Batman'
While fans are critical of most superhero casting news, something about the Batman franchise invites a specific level of controversy. Whether it's Michael Keaton in 1989's Batman or Ben Affleck in Batman v Superman: Dawn of Justice, Pattinson has joined the ranks of controversial leading Bat-actors. The Batman aims to present a new version of Gotham, however.
Reeves isn't wasting any time fleshing out his take on the Batman mythos. The Pattinson-led production introduces new version of classic characters, such as Catwoman, the Penguin, the Riddler, Alfred Pennyworth, and Jim Gordon. Fans haven't gotten much indication what the story's focus will be. But they have seen a bit of Pattinson's suit and the new Batmobile.
But fans will have to wait a bit longer to see the Twilight star in action. When the coronavirus pandemic took hold, filming had already begun on The Batman. Then, in March 2020, filming paused until further notice. Now the movie is slated for Oct. 1, 2021. And Pattinson has been left to contend with lockdown as best he can.
Pattinson isn't working out but thankfully has his meals covered
During the hiatus, Pattinson is supposed to be keeping up with his superhero workouts. But the actor doesn't appear motivated to stick to his exercise regimen, he told GQ. Although he hasn't been on top of his fitness, Pattinson is at least thankful the studio has him covered as far as his diet is concerned.
I'm essentially on a meal plan for Batman. Thank God. I don't know what I'd be doing other than that. But I mean, yeah, other than — I can survive. I'll have oatmeal with, like, vanilla protein powder on it. And I will barely even mix it up. It's extraordinarily easy. Like, I eat out of cans and stuff. I'll literally put Tabasco inside a tuna can and just eat it out of the can. … It is weird, but my preferences are…just sort of eat like a wild animal. [laughs] Like, out of a trash can.
The actor's, of course, being a bit facetious. But his eating habits certainly don't fall in line with what most of his fans would expect. Given his leading-man status, one might assume Pattinson would be extremely sophisticated with his tastes. So it's strangely reassuring that — if not for his meal plan for The Batman — he would be scrounging around like so many right now.
The actor's offbeat sensibility has made him popular with critics
In hindsight, the actor's unorthodox ways have been a major driving force throughout his career. True, he did rise to stardom as the brooding vampire Edward Cullen in The Twilight Saga. But that career-defining role feels much more like an anomaly with the rest of his movies.
Since leaving Twilight, Pattinson has played a variety of character roles that allow him to tap into his weirder side. Films like Good Time, High Life, and The Lighthouse range wildly in tone. But they all underscore the insane potential he has to be a Batman the likes of which fans have never seen.