'The Batman': The 1 Way Zoë Kravitz Confirms Her Catwoman Will Look Like the Comics
Over the past several years, the DC Extended Universe has undergone quite an evolution. At first, Warner Bros. believed it could simply rush into a shared universe, leaping into Batman v Superman: Dawn of Justice right after Man of Steel. But successful solo hits for Wonder Woman and Aquaman as well as the disconnected Joker have changed this approach. Take The Batman, for instance.
Although details about the Matt Reeves film may be scant, filming has already begun. Some fans still aren't sure how Robert Pattinson's Dark Knight will play out on-screen. But most have been reassured by the ensemble cast Reeves has assembled. One of the first announced cast members, Zoë Kravitz, will play Selina Kyle aka Catwoman in the film. And now we have some idea of how Kravitz will look in the role.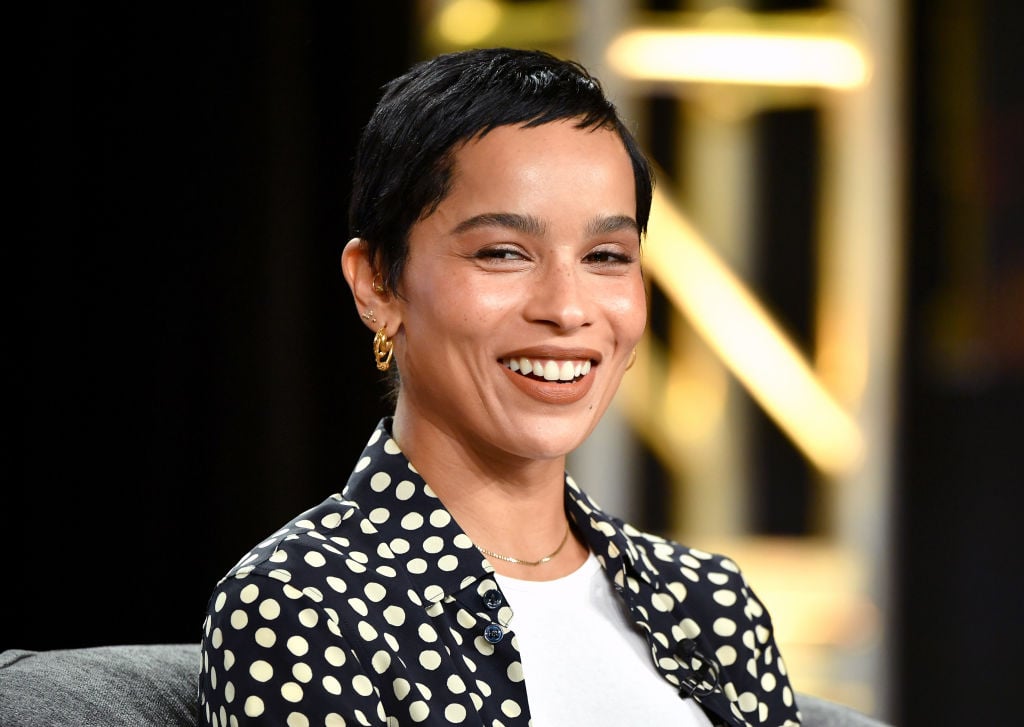 Zoë Kravitz' diverse career
Prior to playing Catwoman in The Batman, Kravitz has cultivated an impressive list of credits. On the comic book front, she's appeared as Angel Salvadore in X-Men: First Class, voiced Mary Jane Watson in Spider-Man: Into the Spider-Verse, and even debuted as Catwoman in The Lego Batman Movie.
But she's also been in such hits as Mad Max: Fury Road, the Divergent series, the Fantastic Beasts movies, and ensemble comedy Rough Night. Of course, Kravitz has also flexed her dramatic muscles, most notably on HBO's Big Little Lies. As it turns out, her next high-profile gig involves TV as well.
Kravitz is headlining High Fidelity, a Hulu original series inspired by the 2000 film which stars John Cusack. Set in Crown Heights in Brooklyn, Kravitz stars as Rob, a record store owner dealing with relationships while incessantly making Top Five lists. The series is set to debut on Valentine's Day 2020.
Zoë Kravitz's look as Catwoman
In fact, Kravitz recently appeared at a Television Critics Association event to promote High Fidelity when she dropped a key detail of her upcoming Catwoman performance. Sporing a drastically short haircut from her look on the show, Kravitz confirmed to attendees her new 'do is for The Batman.
Fans of Catwoman's big-screen appearances may be confused by this. After all, the character — whether played by Michelle Pfeiffer or Anne Hathaway — typically has long hair. However, Kravitz is actually sporting a look that is very common for Catwoman in the comics. This makes practical sense, as Selina Kyle needs to be able to move quickly and gracefully, something complicated by long hair.
The short haircut also underscores ongoing reports that Reeves' film will present a vision of Gotham City audiences haven't seen. The fictional city has, of course, been brought to life many times on film. So it's reassuring that the filmmaker is going back to basics and staying true to the source material in a way no other adaptations have.
What we know about 'The Batman'
Aside from such clues that The Batman will take its cues from the comics, we know incredibly little about what to expect. Pattinson is set to play a significantly younger version of the character than Ben Affleck did. But we don't expect the two performances to be connected. Instead, The Batman exists independent from all other DC films, including — so far — Joker.
However, the cast and crew has slowly been developing over the past several months. Reeves will write and direct, with composer Michael Giacchino tasked with creating the music. Then, in addition to Kravitz, Reeves has made intriguing casting choices, such as Colin Farrell as Penguin, Paul Dano as Riddler, Andy Serkis as Alfred, and Jeffrey Wright as Jim Gordon.
With no basic plot to go off of, it's hard to say what other iconic Batman characters might figure into the story. But it does sound like The Batman presents a Gotham that is fully formed. So perhaps Peter Sarsgaard is playing Two-Face, as many suspect. In any case, we can't wait to see Kravitz put her own spin on Catwoman, short haircut and all.
The Batman hits theaters on June 25, 2021.