The 'Batman Theme' Composer Admitted the One-Word Song Was 'Hard' to Write
The 'Batman Theme' is still universally adored today. But according to the song's composer, the track was hard to perfect and it took him months to write.
The 1966 Batman television show is remembered for many things, including its iconic theme song. While the lyrics were just one word, the "Batman Theme" composer said he had difficulty writing the music. 
'Batman Theme' was written by Neal Hefti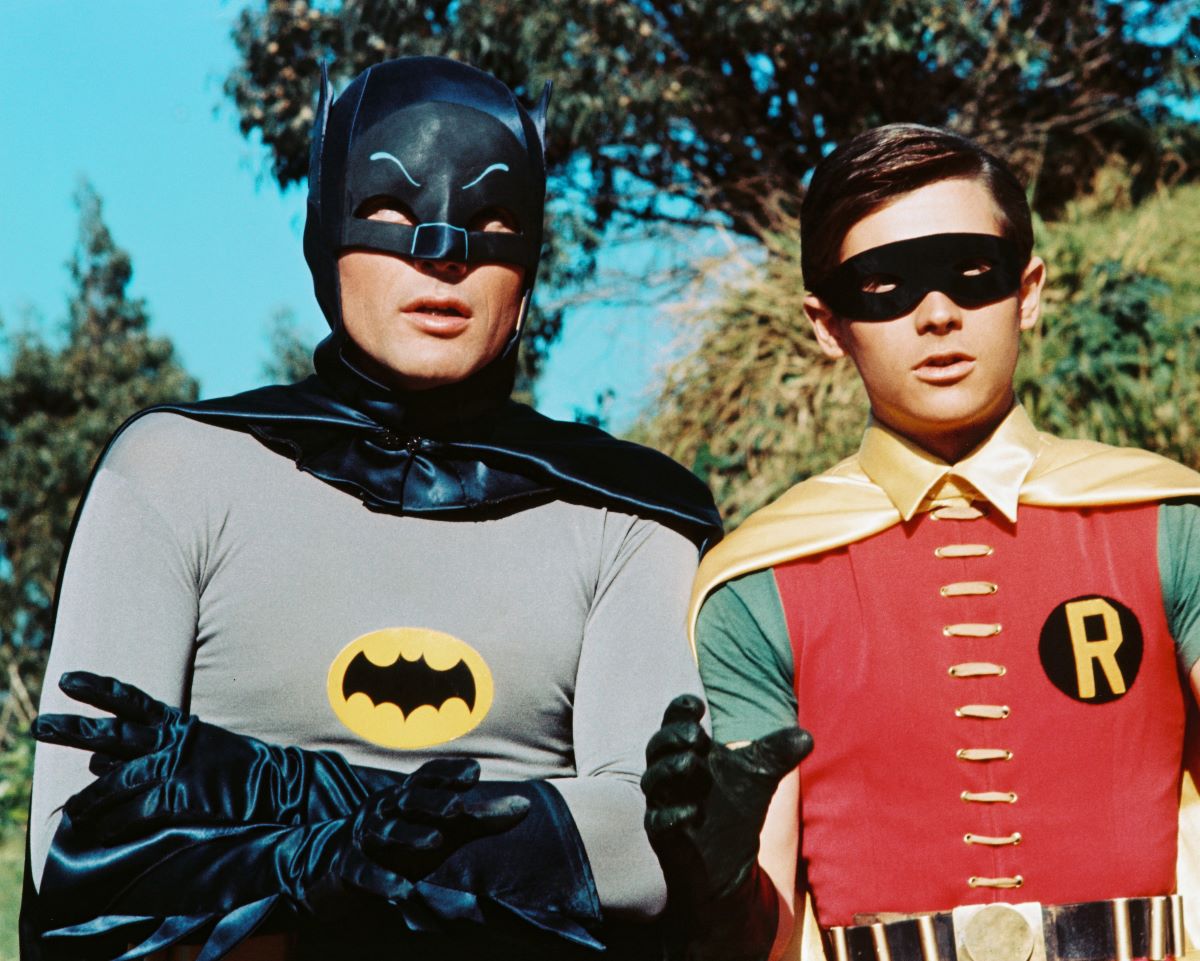 Neal Hefti was an American jazz trumpeter, composer, and arranger who worked with singers like Frank Sinatra and scored music for several films and shows, including The Odd Couple and Harlow. In 1966, he composed the theme song for the Batman TV series, which was featured in the opening of each episode. 
"Batman Theme" was so well-received, it won Hefti a Grammy Award for Best Instrumental Theme and two nominations for Best Instrumental Performance and Best Instrumental Arrangement. After the series premiered, the musician also released a few soundtrack albums, including Hefti in Gotham City and Batman Theme and 11 Hefti Bat Songs. 
Neal Hefti admitted the 'Batman' theme song was hard to write
Hefti was an experienced composer and musician by 1966. But when trying to match the campy tone of the Batman series, he admitted it was a challenge. 
"That one came very hard to me," Hefti said in a 2004 interview with Journal Into Melody via Robert Farnon Society.  "It took me a couple of months to write. I had seen some footage, and I knew how outrageous it had to be. So I needed to write a piece of music that was equally so."
When Hefti finally finished the theme and took it to the show's producers, he had to sing the one-liner song himself. And when he saw how intently they were listening, he knew it was perfect. 
"I'm no singer, and I'm no pianist," the late composer suggested. "But I had Lionel [Newman] and the producer, Bill Dozier, listening to me. My first thought was that they were going to throw me out, very quickly, but as I was going through it, I heard them both reacting with statements like, 'Oh, that's kicky. That will be good in the car chase.'"
Hefti's months of work paid off. Not only did the song win him a Grammy, but it also left behind a musical legacy that continues to be remembered and adored. 
He came up with the accompanying music in a few days
In his chat with Journal Into Melody, Hefti revealed "Batman Theme" was released as a single alongside "Batman Chase." The tracks were so successful that RCA Records asked him to do another Batman-themed album right away. 
"So over a weekend, I had to come up with 10 more tunes," Hefti explained. "They already had an album cover and liner notes in progress. They had the musicians and the studio booked. Because I had already written the first one (agonizing over it for months), writing the 10 follow-up tunes turned out to be easier."
Select Hefti's works, including "Batman Theme," are available to stream on Youtube Music and Spotify.