'The Batman': What Fans Can Expect Based on Director Matt Reeves' Favorite Batman Movies
Just when audiences think they've seen everything there is to see from the Batman, Warner Bros. announced a new version of the Caped Crusader is coming to theaters. As it stands now, Ben Affleck has vacated the role, leaving Robert Pattinson to play a younger Bruce Wayne.
Matt Reeves (War for the Planet of the Apes) has long been on board to write and direct The Batman. With production on the film now halted due to the coronavirus pandemic, fans are eager for any information they can get about Reeves' film. So naturally, they took notice when he revealed his personal favorite big-screen versions of the Dark Knight.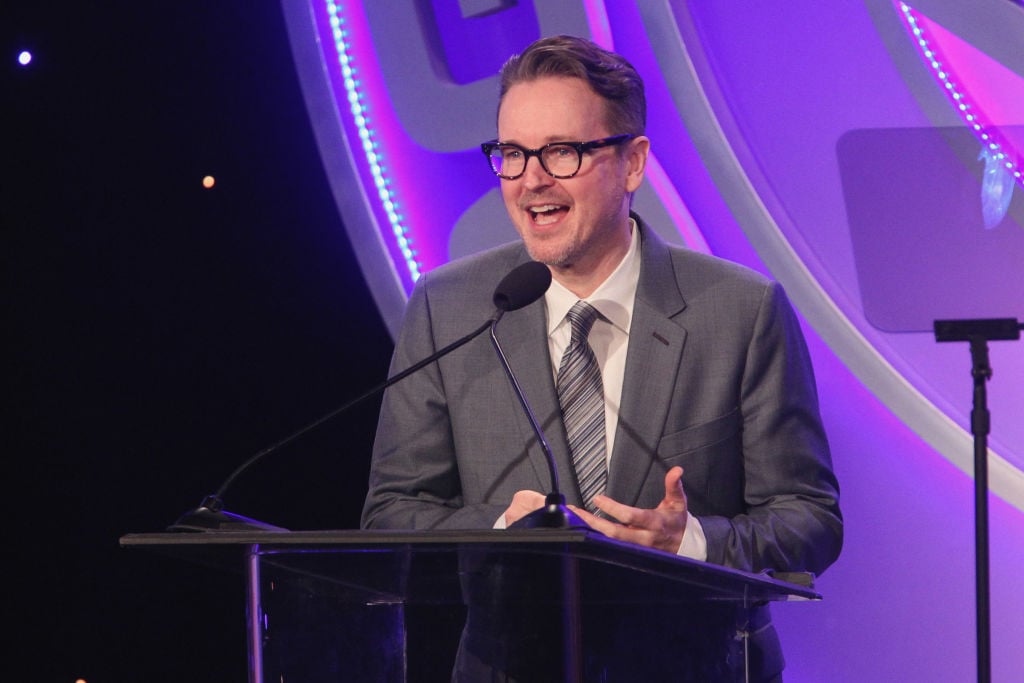 'The Batman' will present another vision of Gotham City
Aside from some glimpses of Pattinson's suit and the new Batmobile, fans haven't seen much of anything from The Batman. In fact, we still don't know exactly what the plot of the film will be. Rumor has it the story will focus on Batman's second year of crimefighting, though this has not been confirmed.
What has been officially announced is the stellar supporting cast Reeves has assembled. Zoe Kravitz, Colin Farrell, and Paul Dano will bring iconic villains Catwoman, the Penguin, and the Riddler to life. Meanwhile, Jeffrey Wright and Andy Serkis will play Batman's allies Jim Gordon and Alfred Pennyworth, respectively. Lastly, John Turturro will play mob boss Carmine Falcone.
Longtime Reeves collaborator Michael Giacchino will create the music for The Batman. The composer has teased fans should pay close attention to the music and visual aesthetic of the test footage Reeves released of Pattinson in costume. This is perhaps the best indication, he said, of the kind of tone the movie is going for.
Director Matt Reeves admires both Christopher Nolan and Tim Burton
In a recent interview with Heroic Hollywood, Reeves fielded a bunch of questions about his highly anticipated next film. But fans really latched on to how he described his approach to the material. In particular, Reeves revealed the two filmmakers who inspired his version of Batman.
In considering making a Batman movie, Reeves knew the bar was set high. So many big-screen versions of the character have popped up over the years. Reeves singled out Christopher Nolan and Tim Burton's interpretations of Batman as "really distinctive." But it's Burton's "really singular" vision that seems like Reeves' favorite.
I love Batman Returns. Michelle Pfeiffer was incredible. I love it. I love it so much. It's so incredible, and she's so incredible in it. I just think it's such a beautiful movie. I love the Penguin stuff when he's going down the sewers as the baby. It's just like, wow. This is the beautiful thing about Tim Burton at his best in that way that he's got that connection into the fantastical that feels very, very personal.
At the time of its release, Batman Returns was considered a bit of a disappointment. Many blame its darker, more macabre tone for its mixed reviews and less than enthusiastic responses from audiences. But in the years since, the film has become much more beloved across the board. So Reeves certainly isn't alone in his assessment of Burton's second Bat-film.
How will 'The Batman' draw inspiration from what came before?
In hindsight, it's not too surprising to hear Reeves is drawn to Burton's work. After all, Kravitz has also praised Michelle Pfeiffer's performance as Catwoman. While Reeves will likely borrow the grounded visual palette and character-based focus from Nolan, his Batman Returns love could mean big things for The Batman.
Just like Burton's, Reeves' film too will feature the bat, the cat, and the penguin. So it's possible The Batman will work in some of Burton's approach to those three characters. Though we don't expect to see Farrell with flippers, The Batman could easily tap into Burton's stylistic flourishes.
One of the key criticisms some people have of Nolan's Dark Knight trilogy is its over-reliance on making sure everything feels grounded and real. These characters come from comic books, after all. And Burton's films wear that proudly on their sleeves, stylistically if not narratively.
If Reeves takes his stylistic cues from Burton and his narrative ones from Nolan, his own version of Batman could neatly split the difference. If The Batman does this successfully, it could very well turn Pattinson into the best live-action Batman audiences have seen so far. Here's hoping fans get some more details soon.
The Batman is set to hit theaters on June 25, 2021.