The Beatles: Fans Thought These Songs Were Part of a Secret Fab Four Project
When The Beatles broke up in 1970, some fans still held out hope they would someday record new songs. For example, some fans thought songs by a completely different band were secretly by The Beatles. Paul McCartney eventually spoke to one of the members of the band people thought were the Fab Four reunited.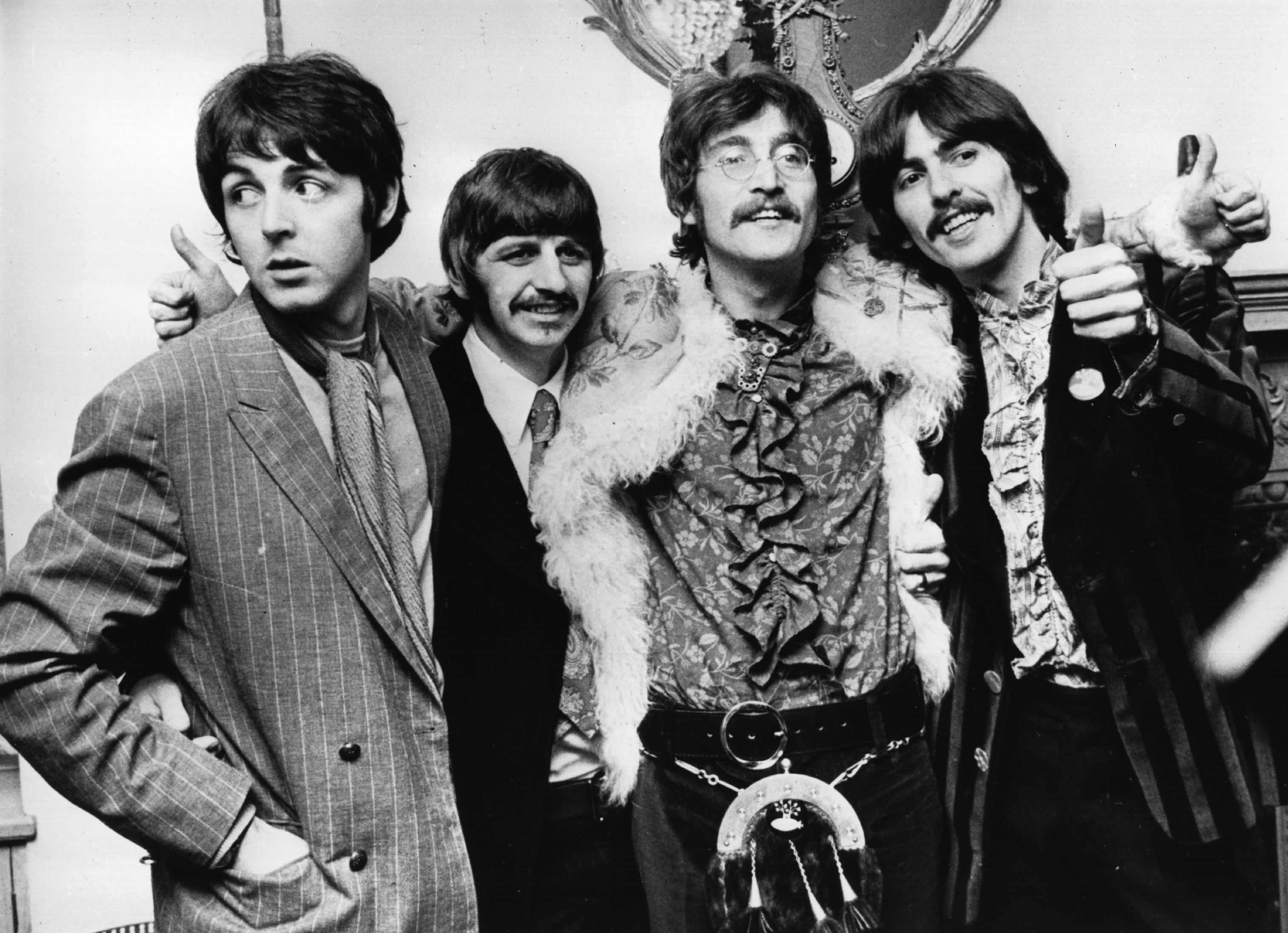 Why fans thought this band was The Beatles
On the cover of his album Goodnight Vienna, Ringo Starr is wearing a shiny Space Age suit. The outfit is supposed to look like Klaatu, the alien from the classic science fiction film The Day the Earth Stood Still. According to Loudersound, Ringo's outfit fueled some interesting speculation.
Journalist Steve Smith listened to the album 3:47 EST by the Canadian rock band Klaatu and felt it sounded like The Beatles' work. In addition, he noted the band took its name from the same character Ringo dressed up as on the cover of Goodnight Vienna. He wondered if Klaatu might secretly be The Beatles and published an article about his theory.
RELATED: The Beatles: John Lennon Said Paul McCartney and George Harrison Overshadowed Him on This Song
How the rumor Klaatu's songs were Beatles songs impacted the world
During an interview with Goldmine Magazine, Klaatu's Terry Draper discussed how he felt about The Beatles. "We were all big Beatles fans, and we were hoping they would reunite," Draper said. "At the time, the idea of a reunited Beatles wasn't far-fetched at all."
Draper revealed how he reacted to the rumors his band was The Beatles. "It caught us by surprise," Draper said. "We were in London, working with the London Symphony on the orchestral parts of our Hope album. We didn't think too much about it at the time."
Klaatu's songs "Calling Occupants of Interplanetary Craft" and "Sub-Rosa Subway" started to get some radio play. In the same vein, 3:47 EST became a minor hit, peaking at No. 32 on the Billboard 200. However, this success did not last.
RELATED: 1 of the Songs from The Beatles' 'White Album' Was Partially a Parody
"Radio stations that had been playing our songs, suddenly stopped," Draper said. Another member of Klaatu, Dee Long, discussed the impact of the Beatles rumor. "I think it is true that the Beatles rumor did us as much harm as good," Long said. "It got us noticed, which was great, but also led to a situation where we could not ever really measure up to expectations."
How Paul McCartney reacted to 1 of Klaatu's songs
Long recalled meeting Paul McCartney, who called Klaatu a "Beatles clone band." "He explained that he was on a TV talk show and the host played a bit of 'Calling Occupants' and asked Paul if that was him singing!" Long revealed. "Paul had never heard the song and said so."
RELATED: John Lennon Said There Was 'No Point' Recording New Beatles Songs in 1970
Klaatu was not a particularly long-lived or prolific band. It released its fifth and final album, Magentalane, in 1981. While Klaatu was never as famous as The Beatles, it will always have an unusual place in Beatles history.