The Beatles: George Harrison Once Said This 'Difficult' Director Reminded Him of John Lennon
The Beatles are one of the most successful, beloved rock bands in music history. But their time together was far from perfect. The Beatles' story includes a ton of behind the scenes drama both with other popular bands at the time — such as the Rolling Stones — and within the Fab Four itself. Even years later, former Beatle George Harrison called out a "difficult" movie director for reminding him of former bandmate John Lennon.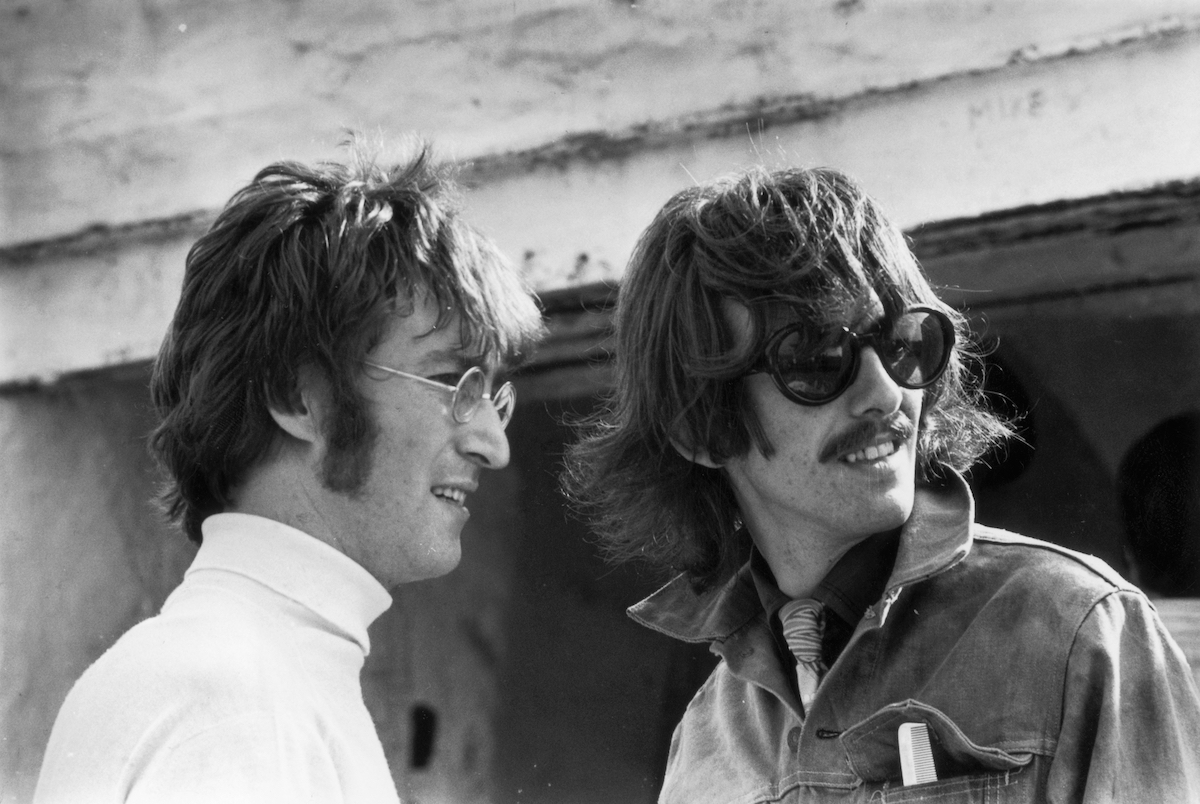 The Beatles members pursued a variety of solo projects after the band broke up
After the band's break-up in 1970, the Beatles — Harrison, Lennon, Paul McCartney, and Ringo Starr — also eventually pursued solo careers. Lennon and McCartney had the greatest success with their subsequent work. But Harrison landed a number of hits as well, including "My Sweet Lord" and "Got My Mind Set on You."
However, Harrison's post-Beatles career — like that of his former bandmates — extended beyond music. In fact, they continued to appear throughout various forms of media, including movies and television. And in the case of one project, Harrison found himself coming into conflict with a film's director.
RELATED: Did The Beatles Go to John Lennon's Funeral?
George Harrison once said a movie director was as 'difficult' to work with as former bandmate John Lennon
In the late 1970s, Harrison began producing movies. His company helped make Monty Python's Life of Brian. So when Monty Python alumnus Terry Gilliam needed some funding for his 1981 film Time Bandits, Harrison got involved. According to Syfy, the former Beatle even mortgaged his production company's offices to secure the $5 million production cost for Time Bandits. But conflict soon brewed between Harrison and Gilliam.
Apparently, Harrison expected Gilliam to include some of his original songs in the film. When the director rejected the idea, Harrison reportedly told Gilliam, "You remind me of John Lennon. You're so difficult, so bolshie." In the end, only one of Harrison's songs made it into Time Bandits: "Dream Away," later included on his Gone Troppo album. Time Bandits earned more than $42 million, according to Box Office Mojo.
RELATED: This Beatles Album Was Called An 'Unmitigated Disaster' by The New York Times in the 1960s
'Time Bandits' is coming back in the form of an Apple TV+ series directed by Taika Waititi
Harrison had his issues with Gilliam. But for those growing up in the 1980s, Time Bandits fits right in with films such as The Goonies and The NeverEnding Story. All three put child protagonists in fantastical situations. Accordingly, all three movies went on to become cult classics, as its target audience came of age. And like so many properties from the 1980s, Time Bandits is about to make a comeback.
According to Forbes, Apple TV+ is developing a new version of the story as a TV series. Gilliam will reportedly remain involved as an executive producer, though it doesn't sound like he'll have much creative input. Rather, the series will — at least initially — be directed by Oscar winner Taika Waititi (Thor: Ragnarok, Jojo Rabbit). No word just yet on specific plot points or how much the new version will diverge from Gilliam's film.