The Beatles: This Rock Star Got Into Their Songs Because of a 'Bad' Photo
This rock star only started listening to The Beatles after seeing a bad photograph of the Fab Four. Here is what he had to say.
Sometimes, people initially become interested in The Beatles' songs for non-musical reasons. For example, a famous rock star said his fascination with the Fab Four started with a poorly-lit photograph. Here's the story about how one image translated into something more significant.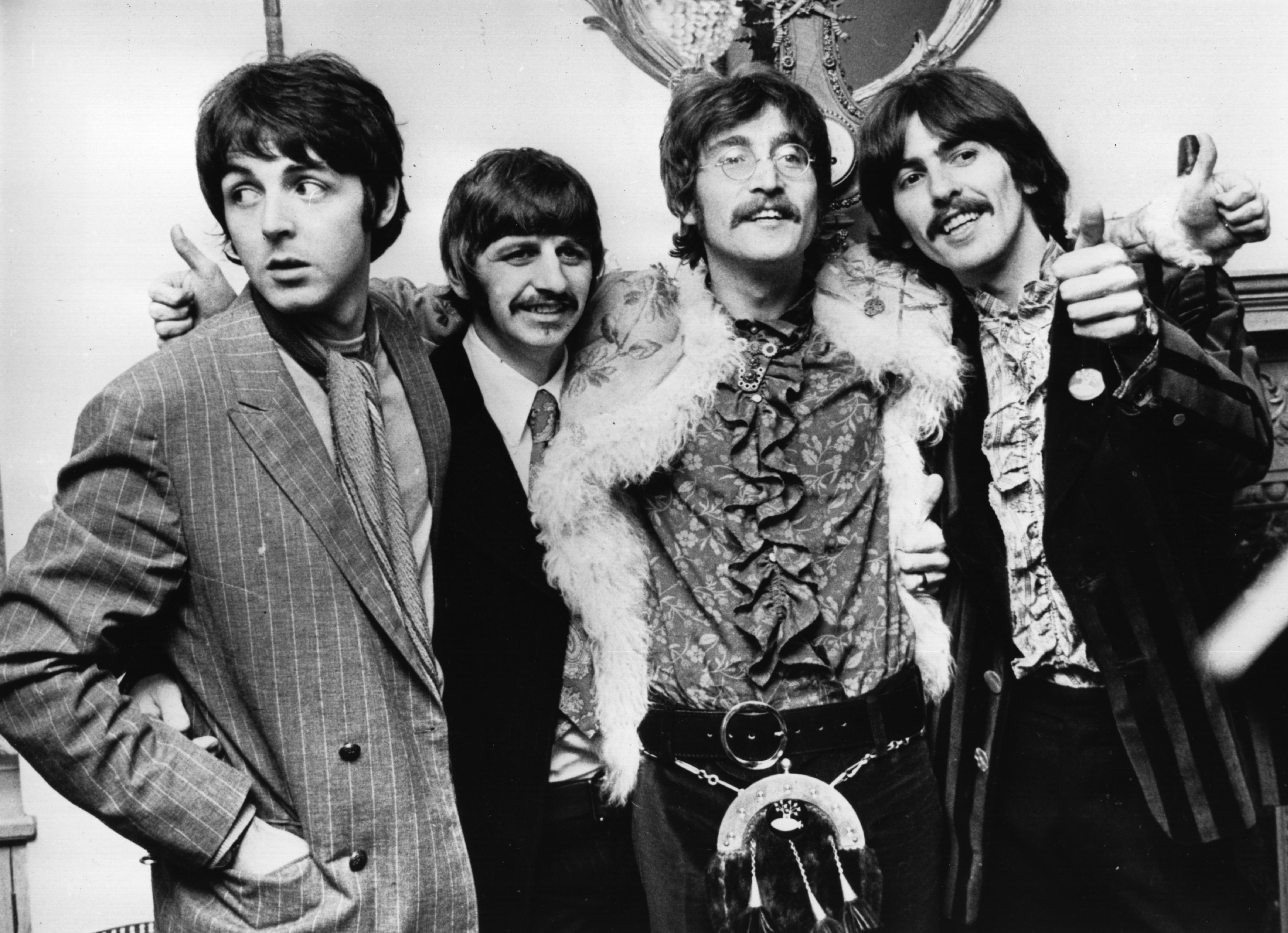 Why this rock star was 'hit' by The Beatles' songs full on
Rolling Stone released their ranking of the world's best artists. As part of the list, a group of musicians from many genres discussed why various bands and singers were important to them. For example, a certain rock star wrote about his relationship to The Beatles.
"I first heard of the Beatles when I was nine years old," Elvis Costello wrote. "I spent most of my holidays on Merseyside then, and a local girl gave me a bad publicity shot of them with their names scrawled on the back. This was 1962 or '63, before they came to America. The photo was badly lit, and they didn't quite have their look down; Ringo had his hair slightly swept back, as if he wasn't quite sold on the Beatles haircut yet. I didn't care; they were the band for me."
Costello said there was a real fascination with The Beatles because most of the prior celebrities from the North of England were comedians. Their success made a lot of people from Liverpool proud. Costello noted that The Beatles were on Parlophone, which was generally seen as a comedy label.
Costello said he was swept up into Beatlemania for a specific reason. "I was exactly the right age to be hit by them full on," he wrote. "My experience — seizing on every picture, saving money for singles and EPs, catching them on a local news show — was repeated over and over again around the world. It was the first time anything like this had happened on this scale. But it wasn't just about the numbers."
Did Elvis Costello's Beatles fandom manifest itself when he wrote songs with Paul McCartney?
Interestingly, Costello didn't just get swept up in Beatlemania — he got to see it up close well after The Beatles broke up. He told The Washington Post he saw eminent people lose their minds in Paul's presence. When Costello collaborated with Paul, he intentionally tried not to turn into a crazed fan around him. In addition, he declined to bring his Beatles fan club card to the studio when he met Paul.
Paul said he's grown accustomed to dealing with Beatlemania. However, he didn't have to deal with it when he met Costello. He described Costello as a sensible person he could have a cup of tea with. Costello was swept up into Beatlemania through a bad photo — but he managed to stay classy around Paul.