The Beatles Used This Star's Image on 'Sgt. Pepper' Without Permission
The cover of The Beatles' Sgt. Pepper's Lonely Hearts Club Band is one of the most famous album covers in classic rock history. However, not everyone depicted on the album remembers giving The Beatles permission to use their image.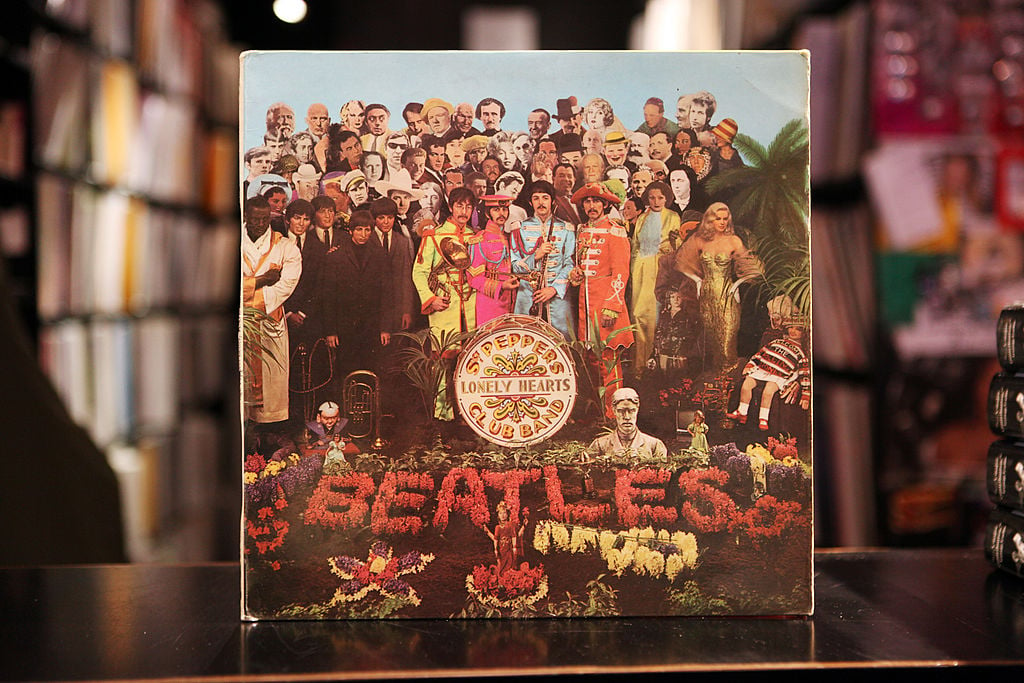 Why this star thinks The Beatles put him on the cover of 'Sgt. Pepper'
The Sgt. Pepper cover includes people of many professions, including writers like Karl Marx and Lewis Carroll, actors like Marlon Brando and Shirley Temple, and musicians like Bob Dylan and The Beatles themselves. Another famous 1960s musician is depicted on the cover: Dion DiMucci, often known simply as Dion. He can be glimpsed smiling behind the man in the cowboy hat and the tuxedo. Dion is most known for hits like "Runaround Sue," "Abraham, Martin and John," and "Ruby Baby."
During an interview with The Palm Beach Post, Dion revealed what he thought when he knew he was on the cover. "I just remember people telling me when it came out 'This is you on the cover,'" he said."Me being a Bronx guy, I said 'It'll probably sell a lot. Put me on the cover, you'll sell some records.'" He felt his inclusion on the cover was either a nod to himself or the fact that The Beatles often played "Ruby Baby" during their early career.
Despite his inclusion on the album cover, Dion didn't get caught up in Beatlemania. "I wasn't running out buying those albums – I was always into the blues guys, so I was buying different stuff…" he said. "But I thought, especially after that album struck like lightning in the sky, that it was a real honor, or a way of saying 'Thank you' for the influence.'"
Why Dion thinks The Beatles would have done 'Sgt. Pepper' differently today
Notably, Dion said he wasn't asked about the inclusion of his image. "Let's face it," he said. "Put that out today and you would have to notify everyone's lawyers and their estates. You would have to get a release from every one of those people or at least would have to make the effort.
"Back then, it was so much freer," he added. "Nobody asked. But I'm in good company. There's a lot of good people on that album cover."
Is Dion's memory of The Beatles' 'Sgt. Pepper' accurate?
Interestingly, Dion's memory contradicts Time. Time says each celebrity on the cover was asked for permission. The only one who didn't give permission for the use of his image was Leo Gorcy, who wanted a few hundred dollars for his image.
How the world reacted to 'Sgt. Pepper'
The Sgt. Pepper cover went on to become famous and acclaimed. In a Rolling Stone fan poll, it was voted No. 1 on a list of the greatest album covers of all time. It beat out other classic album covers, including those for Pink Floyd's Dark Side of the Moon, Nirvana's Nevermind, and The Beatles' own Abbey Road, which also placed on the list. The cover is a huge deal — and Dion likes that he's on it.