The Beatles: Why 'Free as a Bird' Remained Unfinished for 17 Years
Ever since the Beatles broke up, fans wished they would reunite. That sort of happened in the years following John Lennon's death. Here's how an unfinished demo by John led to a musical reunion for the Beatles.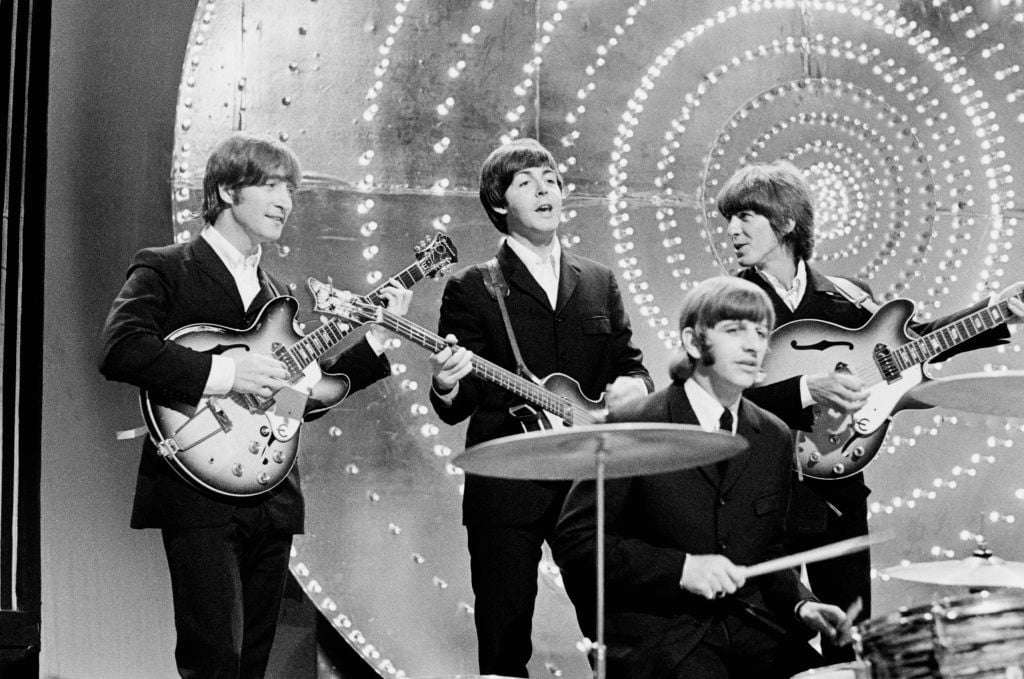 The deal Paul McCartney made with Yoko Ono
Ultimate Classic Rock reported that, in 1977, John recorded a demo song called "Free as a Bird" for the musical The Ballad of John and Yoko. He never finished it and he died in 1980. According to The Beatles Bible, George Harrison approached Yoko Ono to see if he and the other surviving Beatles could work on some of John's demos together. In 1994, Yoko would give Paul McCartney tapes containing four unreleased John tracks: "Free as a Bird," "Grow Old with Me," "Real Love," and "Now and Then."
Paul was moved listening to them. He said "I'd never heard them before but she explained that they're quite well known to Lennon fans as bootlegs. I said to Yoko, 'Don't impose too many conditions on us, it's really difficult to do this, spiritually.'"
Paul was worried the recording sessions between himself, George and Ringo Starr might promptly fall apart. He told Yoko "'Don't put any conditions, it's tough enough. If it doesn't work out, you can veto it.' When I told George and Ringo I'd agreed to that they were going, 'What? What if we love it?' It didn't come to that, luckily."
How a 17 year old song was finally finished
Paul, George, and Ringo pretended John was still alive as they breathed new life into "Free as a Bird" in the studio. According to Ultimate Classic Rock, Paul said "We just pretended that he'd gone home on holiday – as if he'd said, 'Just finish it up, I trust you. Just do it. We just treated it like any old track the Beatles might have done. It was kind of spooky, really."
According to The Beatles Bible, the song was finished in 1994 – 17 years after John wrote it! AllMusic says "Free as a Bird" was released as a single in 1995. It was released in an EP alongside previously unheard versions of the Beatles songs "I Saw Her Standing There," "This Boy," and "Christmas Time (Is Here Again)." Some fans were delighted by this collection of previously unheard Beatles material. Others felt "Free as a Bird" was a letdown because of its slow pace and lack of musical experimentation.
A disgruntled Beatles fan confronts Paul McCartney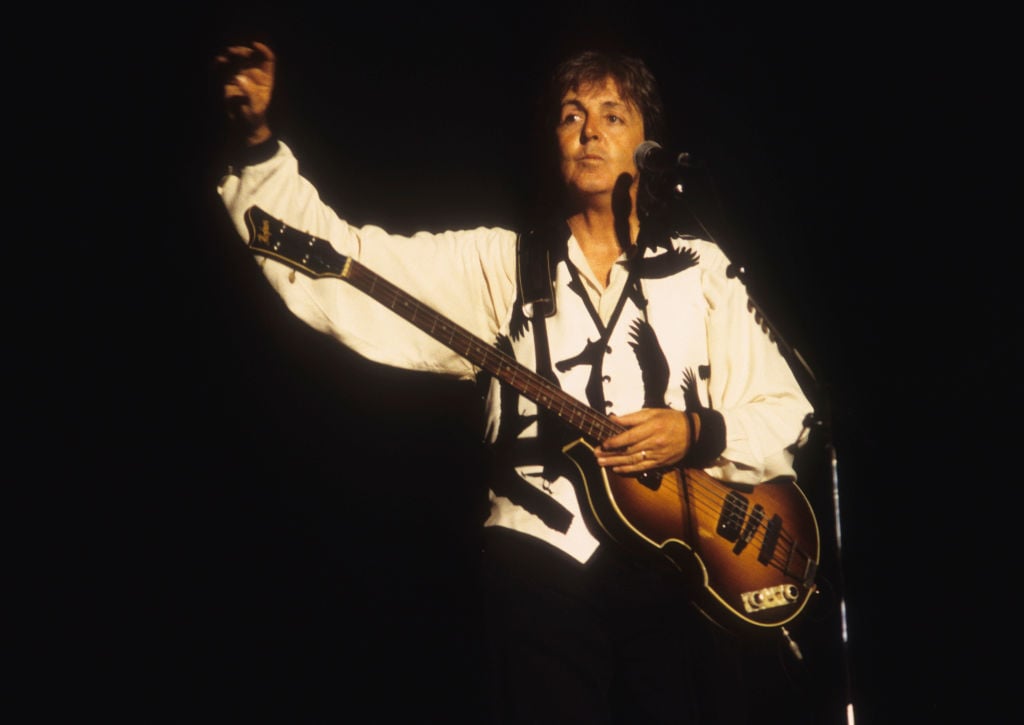 According to Ultimate Classic Rock, one Beatles fan made his displeasure with the song known to Paul. Paul recalled meeting "a really obnoxious customs man…who said, 'The project you're doing with the Beatles?' I said, 'Yeah?' 'I just wanna tell you I don't consider it a Beatles project without John.'"
Paul responded "I don't care what you think – and it shows how much you know anyway, because John is f*cking on it." Imagine having the audacity to hassle Paul! In fact, Paul said he wouldn't have been involved with the project if not for the opportunity to work on a track with John's vocals.
For some fans, "Free as a Bird" was a godsend. To others, it was a shabby attempt to recapture the magic of the Fab Four. At the very least, fans got to hear a song which was previously kept under wraps.
Also see: Beatles: Why You Never Got to Hear Their Lost Song 'Carnival of Light'