The Bee Gees' 1st No. 1 Hit Wasn't a Disco Song At All
The Bee Gees are one of the most famous disco bands ever, however, their output wasn't entirely composed of disco music. In fact, disco isn't what made them famous. Here's a look at their first No. 1 hit — a song which sounds nothing like "Stayin' Alive."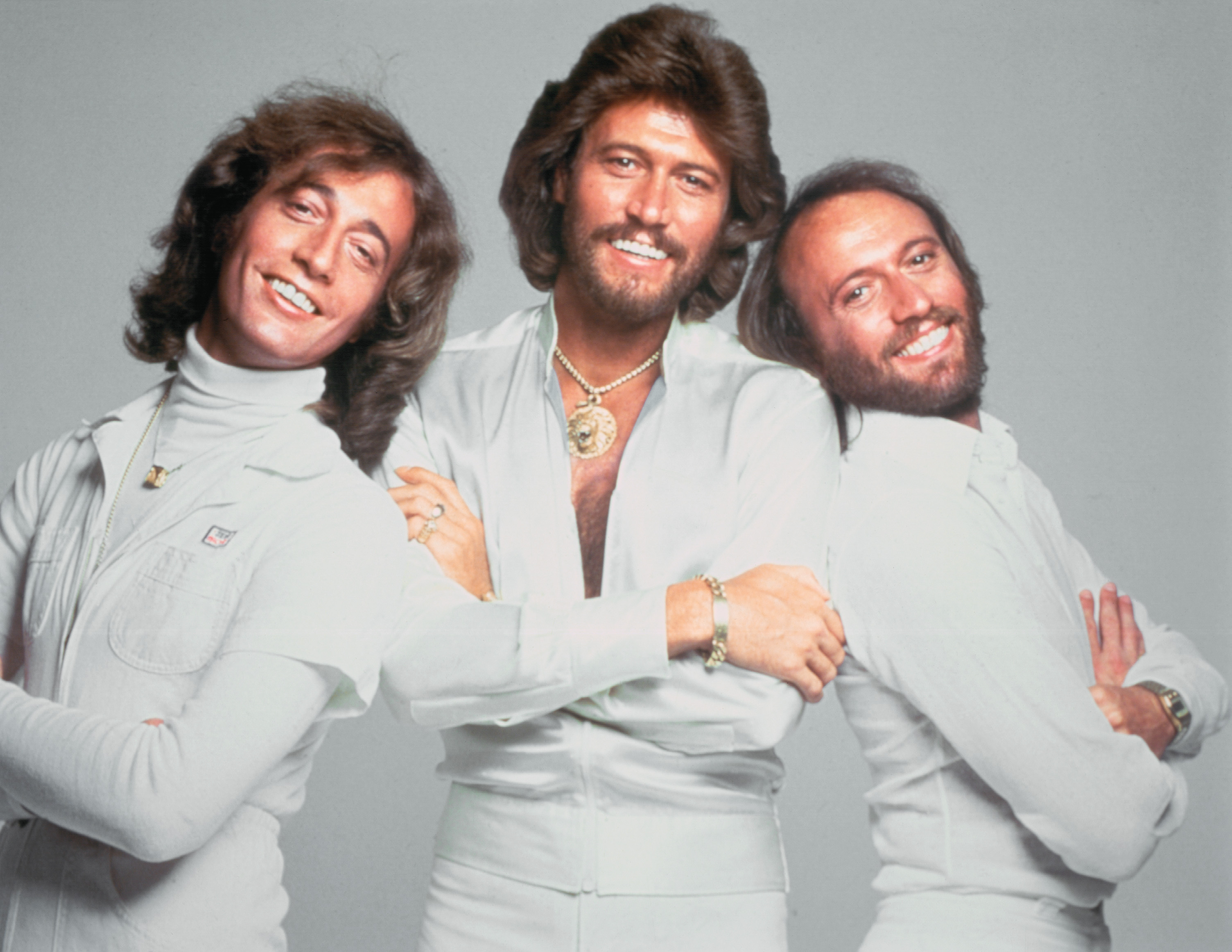 Why the Bee Gees almost broke up
It all starts with a breakup. Not a romantic breakup — a band breakup. According to Billboard, the Bee Gees broke up before they even had a No. 1 hit. The music landscape of the 1970s certainly would have been different if they never reformed.
The Billboard Book of Number 1 Hits reports the Bee Gees first gained success in the late 1960s with a string of top 10 hits. However, that success led to some hard living and fights among the brothers who made up the group. At one point, band members Robin and Maurice Gibb refused to talk to one another. The group broke up in December 1969. By that point, the band had been performing music together for 13 years. 
Why the Bee Gees reunited
Where did they go from there? Robin recorded a solo album called Robin's Reign even though his father wanted the band to reunite. Robin's Reign included a fairly famous song called "Saved by the Bell." Barry and Maurice Gibb were planning on recording their own solo albums but Maurice decided to return to the band. Maurice later said the band stayed together because they were family.
According to Billboard, the emotions behind this breakup led to two of their early hits. One was the emotional ballad "Lonely Days," which is the best Abbey Road-style song The Beatles never wrote. While "Lonely Days" reflected on the feelings the Gibb brothers felt when they were apart, they wrote another song called "How Can You Mend a Broken Heart" which reflected their feelings about reuniting. 
The artist who turned down 'How Can You Mend a Broken Heart'
Although the Bee Gees wrote "How Can You Men a Broken Heart" about their personal experiences, they offered the track to another artist: Andy Williams. "How Can You Mend a Broken Heart" certainly sounds more like Williams' hits than the Bee Gees' later chart-toppers. Williams passed on the song and the Bee Gees recorded it themselves. It would become the first of a staggering nine No. 1 singles for the group.
The legacy of 'How Can You Mend a Broken Heart'
"How Can You Mend a Broken Heart" isn't the first song that comes to mind when you think of the Bee Gees. However, the song has a bit of a legacy. It appeared in the 1970s period drama American Hustle starring Christian Bale and Jennifer Lawrence. It also inspired the name of a Bee Gees documentary from HBO. "How Can You Mend a Broken Heart" is not one of the band's most iconic tracks, however, it proved they had range.