The Best '80s Movies You Can Watch on Netflix Right Now
It was the decade of TheTerminator, The Breakfast Club, and Back to the Future. Whether you're an '80s baby who's nostalgic for the movies of your youth or just someone who appreciates the unique cinematic genius of Reagan era, there's just something irresistible about the best movies from the 1980s. So get out your Aqua Net and your legwarmers, because we've rounded up 10 classic films (ranked by Rotten Tomatoes critics scores) from the years 1980 to 1989 that you can stream on Netflix.

The Dark Crystal  

Rotten Tomatoes rating: 78%

This children's fantasy film from Jim Henson about a group of Gelfings who must defeat the evil Skeksis in order to save their planet was criticized as being too dark for kids when it was released in 1982. But thanks to the VCRs and VHS tapes that were taking over American homes, it was saved from obscurity. Watch it before the Netflix prequel series arrives on August 30.

Scarface  

Rotten Tomatoes rating: 81%

Scarface, Brian DePalma's violent, stylish remake of the 1932 crime film of the same name, charts the rise of a Cuban refugee named Tony Montana (Al Pacino) through Miami's criminal underworld. It got mixed reviews upon its release in 1983, which some criticizing its excessive violence and nearly three-hour running time, but it's since become a cult classic.

Gremlins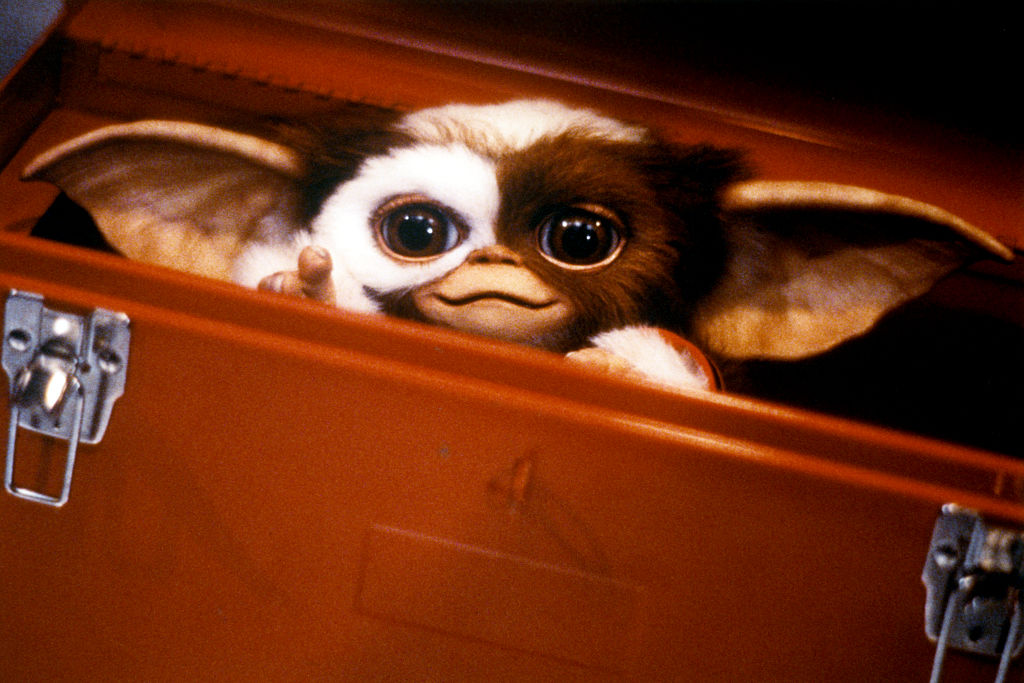 Rotten Tomatoes rating: 84%

A salesman brings home what looks like an adorable pet for his son as a Christmas gift. Unfortunately, it spawns a batch of evil, destructive monsters who proceed to wreak havoc on a small town. This horror-comedy from Joe Dante is required holiday viewing for many, but it's worth watching at any time of the year.

Poltergeist  

Rotten Tomatoes rating: 86%

In terms of horror films, slashers like Friday the 13th and A Nightmare on Elm Street ruled the box office in the 1980s. But one of the decade's most memorable scary movies is a ghost story about a the members of a suburban family whose lives are turned upside down when their home is possessed by evil spirits. It's been ranked as one of the best horror movies of the '80s.

Once Upon a Time in America

Rotten Tomatoes rating: 86%

With a running time of nearly four hours, you'll want to set aside an afternoon to watch Sergio Leone's epic Once Upon a Time in America. The crime drama chronicles the life of a New York gangster, David "Noodles" Aaronson (Robert DeNiro) from his childhood in the 1920s through the 1960s. It wasn't well-received when its first, shorter cut was released in theaters in 1984, but the much longer director's cut has won significant praise.

She's Gotta Have It

Rotten Tomatoes rating: 90%

Spike Lee's 1986 feature-length debut about a young Brooklyn woman juggling relationships with three different men established him as a director to watch. Shot in black-and-white on a shoestring budget, this comedy changed the way African-Americans were depicted on screen and paved the way for Lee's landmark 1989 film Do the Right Thing.

Heathers

Rotten Tomatoes rating: 94%

This smart, twisted comedy about a girl named Veronica (Winona Ryder) and her boyfriend J.D. (Christian Slater) who take revenge on an exclusive mean-girl clique, known as the Heathers, offers a dark, subversive take on the brutal realities of high school.

Raiders of the Lost Ark

Rotten Tomatoes rating: 95%

The first — and best — film in the Indiana Jones franchise hit theaters in 1981. The eminently entertaining action-adventure film from Steven Spielberg spawned three sequels (all also on Netflix) and even inspired a group of kids in Mississippi to make a shot-by-shot remake, a project detailed in Raiders!: The Story of the Greatest Fan Film Ever Made, also on the streaming service.

Hairspray

Rotten Tomatoes rating: 98%

Cult filmmaker John Waters went mainstream (sort of) in this 1960s-set comedy starring a young Ricki Lake as an overweight Baltimore teen who auditions for a spot on a popular teen dance show and then fights to integrate the racially segregated program.

The Terminator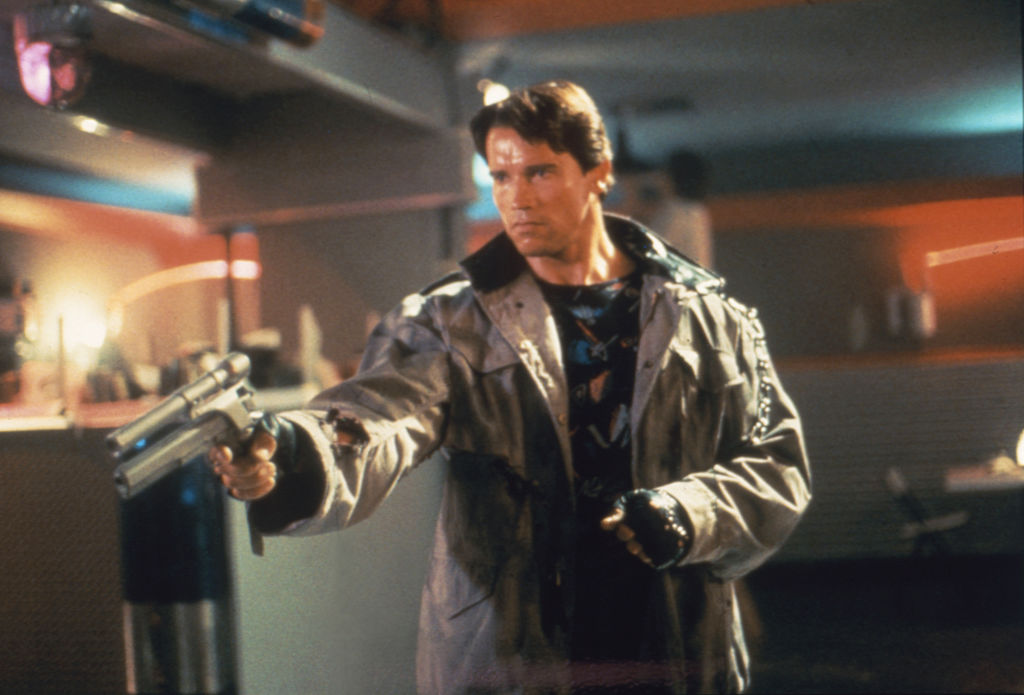 Rotten Tomatoes rating: 100%

This 1984 sci-fi flick is the rare movie with a 100% fresh rating on Rotten Tomatoes. Future Governor of California Arnold Schwarzenegger plays a relentless killer cyborg sent from the future to kill a woman named Sarah Connor (Linda Hamilton). It's dark, violent, and a definite classic.
Check out Showbiz Cheat Sheet on Facebook!