The Best 'American Horror Story' Season Based on Its Rotten Tomatoes Score; It's a Lot Newer Than You Might Think
Due to the fact that American Horror Story is an anthology series — and every season is a completely new story — each season is going to have a new vibe. There is something that's innately AHS about every new one, however, they're all different. With that said, everyone has their favorites, and some just tend to be better than the others. So, according to critics, which is the best? 
The highest-rated 'American Horror Story' season is the most recent one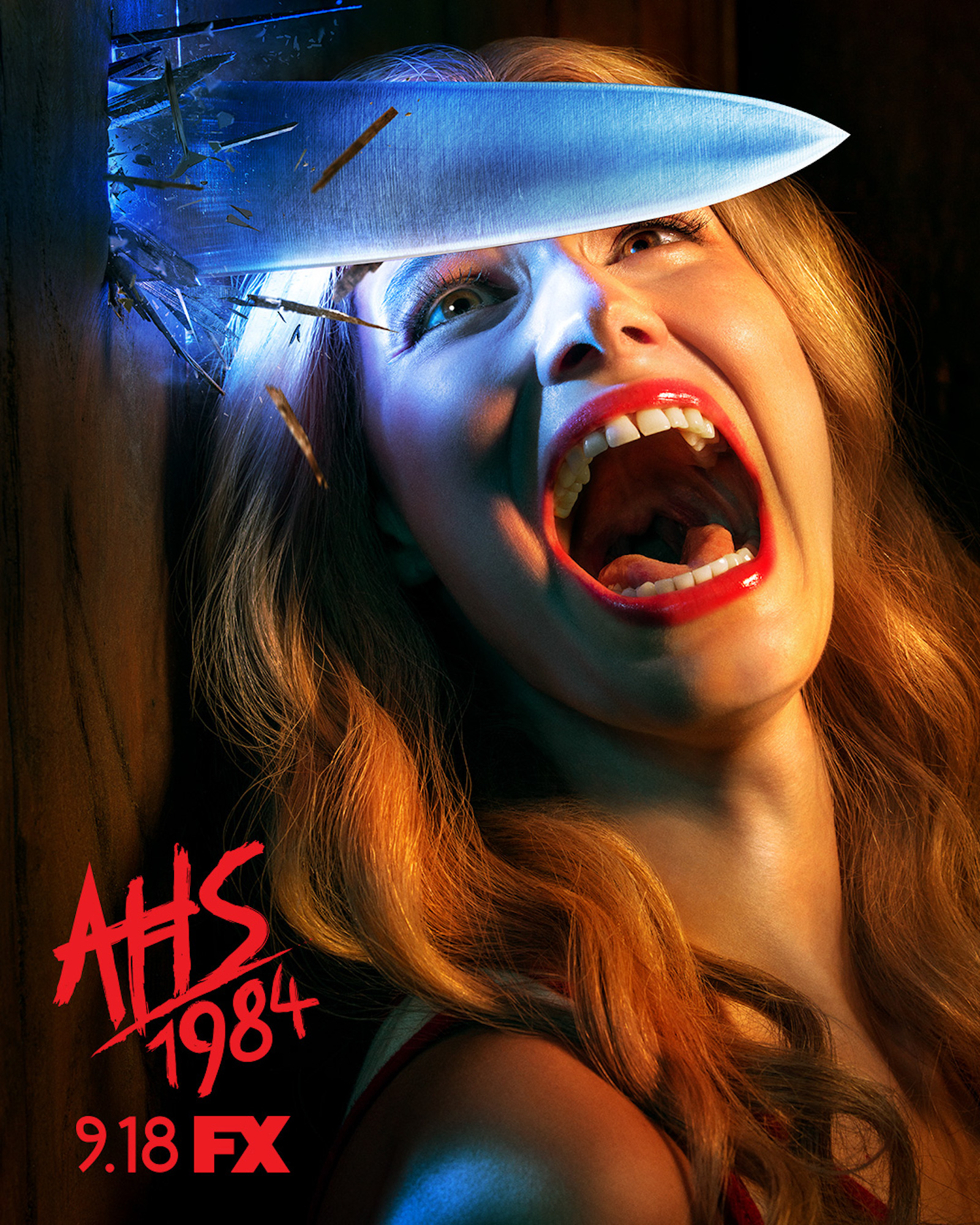 RELATED: Fans Really Want Sarah Michelle Gellar on 'American Horror Story' Soon
There are fan-favorite seasons that get more attention than others, like Murder House, Coven, and, by extension, Apocalypse. Murder House is the first season and is the closest thing to a ghostly horror story. There's a lot of nostalgia that goes into it. With Coven, it was very stylized and gory witches are perfect for this genre. However, neither of those is the best-rated on Rotten Tomatoes. 
According to critics, American Horror Story: 1984 is the best, with an 87 percent certified fresh score. The critical consensus reads: "A near-perfect blend of slasher tropes and American Horror Story's trademark twists, 1984 is a bloody good time."
The season was less about the paranormal and more about the gore and slasher aesthetic that it was based on. It's similar to Asylum and Freak Show in that sense, although every season has some sort of paranormal entity involved. Even though 1984 does have ghosts and the notion of "haunting," it really thrives on the, "Who's going to get brutally murdered next?" aspect of it. 
What is 'American Horror Story: 1984' about?
The show, of course, takes place mostly in the 80s. In 1984, five young adults from Los Angeles "escape" to Camp Redwood, to be counselors there for the summer. The Night Stalker is a demon of Brooke's (Emma Roberts) past, so she's a bit more paranoid than the rest of the group when it comes to murderers and things that might go bump in the night. Considering Camp Redwood has a really gruesome past, she's not doing too well. 
But, fast forward a few days and the camp starts to become the center of a living hell regarding gore and slasher-film tropes galore. There are a lot of typical American Horror Story twists and turns, but it really does keep viewers interested.
Returning cast members include Roberts, Billie Lourd, Cody Fern, and Leslie Grossman, while new cast members included Matthew Morrison, Angelica Ross, and Gus Kenworthy.
This was the only season finale that made Ryan Murphy cry
This season was the best-rated season according to critics, and it was also a special one for creator Ryan Murphy. From the getgo, it was very obvious that American Horror Story: 1984 pulled a lot of inspiration from slasher flicks of the 1980s. And that's because the genre is one that Murphy holds dear to his heart. He and co-creator and producer Brad Falchuk grew up on Halloween and Friday The 13th, Murphy told Deadline last November. This season was almost like an ode to that specific subgenre of horror, which is why it was also very special to him. 
AHS: 1984 also was the only season that made Murphy cry at the end.
"This whole season was about two things: Younger and happy ending. So we were writing to those two things all along," Murphy said about the ending. It was unusually happy, and it had the big twist that Finn Wittrock's character, Bobby Richter, was actually Mr. Jingles' (John Carroll Lynch) son. 
"John [Carroll Lynch] says that when I pitch American Horror Story to him," Murphy continued. "I don't know the ending. But I knew that was where we wanted to go to, that very ending. It's the only American Horror Story ending that has made me cry."
RELATED: The Most Terrifying Seasons of 'American Horror Story' For People Who Love Horror