The Best Diva of All Time: Cher, Aretha, Mariah, or Madonna?
When it comes to musical divas, the list can seem a bit never-ending; however, certain female icons – whether dominating the billboards or transcending the status quo – work to leave an everlasting impact, reminding audiences of their cultural relevance, lifelong songbook, and influence over the music industry.

From Cher and Aretha Franklin to Mariah Carey and Madonna, this list will analyze four different self-proclaimed (or fan-labeled) divas who have made great strides concerning their entertainment approach and musical influence. From Billboards hits and Grammy awards to social change, vocal prowess, star power, and cultural significance, let's try to determine which Diva reigns supreme.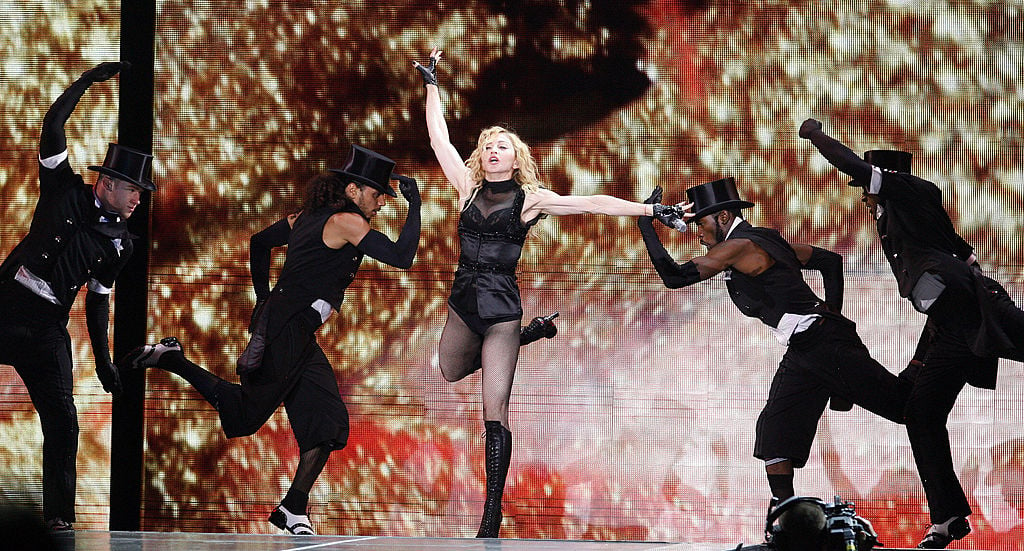 Who has the most #1 Billboard Hits and Grammy Awards?

Coming in with 18 No.1 Billboard hits, Mariah Carey takes the first place prize in terms of this metric. Madonna, following close behind, has had 12 No. 1 Billboard hits. Cher comes in third with four No. 1 hits and Aretha Franklin, surprisingly, throughout her long career, only had two No. 1 Billboard Hits. However, it's important to note that Madonna beats out Mariah Carey when it comes to top ten hits!
How about Grammy Awards? There is no competition, as Aretha Franklin won 25 Grammy awards throughout her long career, including the Grammy for lifetime achievement, which should be multiplied a few times over, as it represents the influence she bears over soul music on a wider scale. Let's remember, Aretha will always be the "Queen of Soul." Madonna comes in second place with seven Grammys, while Cher and Mariah tie with five Grammys.
Aretha Franklin has to be awarded the first place prize here, given that she dominated the award designed to reflect her musical prowess; whereas, Billboard Hits reflects popularity. Though, popularity should not be underestimated either. Thus, second place in this category belongs to Mariah Carey, as she dominates the Billboard (despite the fact that Madonna has more Grammys). Third place goes to Madonna, and Cher takes fourth in this category.

Which diva has had the most influence over the industry and catalyzed the most social change?

An entirely qualitative category, this section will be the most difficult to prove; however, it's likely one of the most valuable. So, let's put forth the basics and go from there. Aretha is deemed the Queen of Soul, while Madonna is called the Queen of Pop. Cher – with several designations representing her stardom – is labeled the Goddess of Pop, the Queen of Comebacks, the Queen of Reinvention, and the Queen of Camp. Mariah Carey, on the other hand, is often called the Queen of Christmas.
When it comes to overall influence, Cher paved the way for Madonna; from the outfit changes to the sexual displays and campy concert performances, Cher is an OG Diva, and several stars have since followed in her footsteps, including Madonna. Cher so famously utters during one of her several "final" tours, "Follow this you bitches," as she is aware of the fact that her work has been emulated and transformed with time; however, imitation is the highest form of flattery.

Considering Aretha exists in her own league as the Queen of Soul, and Mariah Carey's Queen of Christmas title feels a little unimpressive compared to the other designations (not to mention, Mariah did not really revolutionize female performance approaches), this area is truly a competition between Cher and Aretha.
Cher currently has a musical on Broadway reflecting her life's journey, yet Aretha has one in the works. Both stars are Kennedy Center Honor recipients and both greatly influenced musicians in their respective genres. However, Cher and Sonny went broke in the '60s and Cher had to pave her way back to stardom. While this is a really tough call, due to her frequent reinventions and musical style changes – including revolutionizing the use of autotune – this category's first place prize goes to Cher, followed be Aretha, with Madonna in third, and Mariah in the last place.

Vocal Ability

Let's keep this category straight to the point. Who has the greatest vocal range? As we all know, Mariah Carey takes this one with a five-octave range. Aretha Franklin is said to have a vocal range spanning over three octaves, while Cher and Madonna boast flat 3-octave ranges. Thus, Mariah takes the gold, Aretha comes in second, while Cher and Madonna tie for third.
Who has the most "star power?"

According to Forbes, star power "has less to do with how you manage words or people, and more to do with how you manage your own energy. According to the publication, this means asking for what you want, learning to be present, trusting your instincts, possessing a flair for acting, improvising, and more. So, who covers most of these areas?

Cher, Madonna, and Mariah have all appeared in films, but Cher is the only Oscar winner on this list, so let's give the acting ability to her. Cher should also receive the trusting your instincts medal, as she was forced to follow her gut and put herself out there every time she worked to make a comeback.
Aretha, Madonna, and Mariah all boast religious fan-followings and know how to keep an audience engaged, staying present in the performance moment (maybe even more so than the frequent outfit changer). However, this category seems to rightfully belong to Cher, working with the majority of Forbes' credentials, implying that second place goes to Madonna (remember Evita), and Aretha and Mariah should tie for third (based mostly on the lack of cinematic influence alone).

So, who's the greatest diva of all time: Cher, Madonna, Mariah, or Aretha?

Based on the categories above, Cher came in first place for two, while Aretha came in first place for one, yet snagged a second place spot in two categories. Because Cher failed to snag the runner-up spot in two different categories, it feels best to give the first place spot to both Cher and Aretha. Considering Mariah Carey wins for vocal ability, and Madonna did not win the first place prize in any category, Mariah takes the award for the third best diva of all time, and Madonna comes in fourth.
Honorable Mentions
Christina Aguilera
Diana Ross
Whitney Houston
Celine Dion