The Best Movie Series to Binge-Watch During Self-Isolation
As citizens practice social distancing during the coronavirus pandemic, these are the best movie series to binge-watch at home.
Due to the coronavirus pandemic, everyday life has been brought to a standstill. While the world grapples with containing this medical crisis, citizens are encouraged to leave their homes as little as possible. For some, a sense of restlessness has set in. But for others, this self-quarantine is a perfect chance to revisit some of your favorite movie series.
After all, many people might not have the time to binge-watch a film franchise under normal circumstances. So let's review some of the best film series you can watch to keep yourselves from getting cabin fever while stuck in your home. For the record, we're considering the length of the series, the level of escapism it offers, and the resonance of its themes.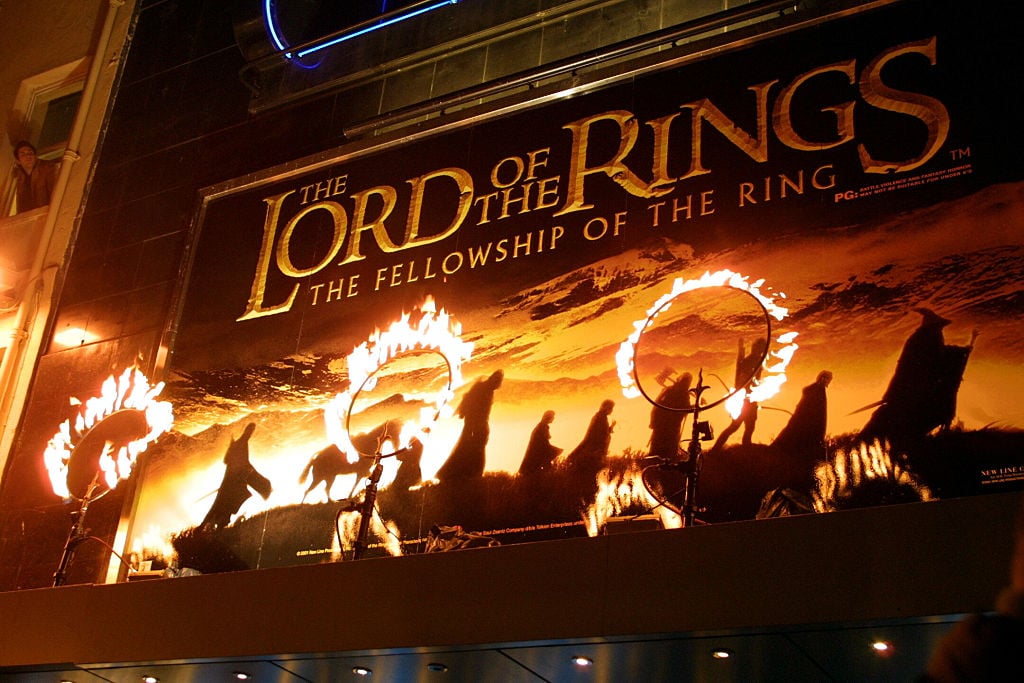 'Star Wars' and other classics
Of course, whenever we talk about the best or most beloved movie series, a few usual suspects are bound to come up. Since No Time to Die was pushed from April 2020 to November due to coronavirus, this feels like a great opportunity to catch up with or revisit the James Bond series. Besides, the spy franchise comprises more than 20 films. So there's plenty to watch.
With Star Wars: The Rise of Skywalker now available for home viewing, fans could take this opportunity to revisit the entire Star Wars saga. Doing so could even put Disney+ series The Mandalorian and Star Wars: The Clone Wars into better context. Bonus points if your Star Wars binge-watch extends to George Lucas' other beloved series, Indiana Jones.
The Back to the Future trilogy offers the perfect opportunity to travel through time in one sitting. After all, one installment picks up exactly where the last one ended. But for more ambitious sci-fi fans, we recommend the Alien franchise, Star Trek series, or Terminator movies. All of those vary wildly in quality, making for a fun viewing experience.
'Mission: Impossible' and action epics
We already name-checked Indiana Jones and James Bond. But those action heroes are far from the only ones whose adventures you can tap into. Might we suggest Tom Cruise's Mission: Impossible series? Those films combine spectacle, story, and characters like few other action films. With six in the can — and two more coming — now is a good time to refresh your memory.
Likewise, Fast and Furious fans might be looking for some solace, seeing as Fast and Furious 9 was supposed to hit theaters in April 2020. Plus, with so many entries to watch, this series will keep you busy for a while. And although John Wick's run isn't nearly as extensive as some others (yet), it's quickly become a fan favorite. Plus, some Keanu Reeves is always fun.
Amazingly, we've gotten this far without even mentioning superheroes. With 23 films and counting, the Marvel Cinematic Universe is the most obvious choice. And with Black Widow delayed, it's a timely one. But we'd also recommend rewatching your favorite Batman, Superman, or Spider-Man movies. Thanks to the superhero boom, there are lots to choose from.
'Harry Potter' and fantasy worlds
For many fans, movie series don't get any more epic than Harry Potter. That eight-part series is pure escapism through and through. Plus, it carries a nostalgic quality to it as well. Similarly, the Toy Story franchise could be just the warm blanket you need to get you through these troubled times. Toy Story 4 is even streaming on Disney+, making the series very accessible.
But perhaps the best movie series to binge-watch right now is The Lord of the Rings. Although it only contains three movies, they're all pretty long — go for the extended editions — and, again, flow seamlessly into one another. The grand scope of some other series we've mentioned is certainly present. But The Lord of the Rings trilogy also features themes relevant to now.
Director Peter Jackson's films are about the necessity of banding together to face a common enemy. We can't imagine a more resonant way of considering the coronavirus pandemic without getting lost in the tragedy of it. The Lord of the Rings proves we can triumph if we're united. And while we might not live in Middle-earth, that's a resilience we need right now.