The Best Political Dramas to Watch on Netflix During Election Season
From 'House of Cards' to 'The West Wing,' here's a list of riveting political dramas on Netflix to watch during election season.
With election day near, political news keeps getting more tedious to follow. But thanks to Netflix, there a plenty of entertaining versions of American politics viewers can enjoy without the stress. From House of Cards to The West Wing, here are six riveting political dramas to add to your watchlist this election season.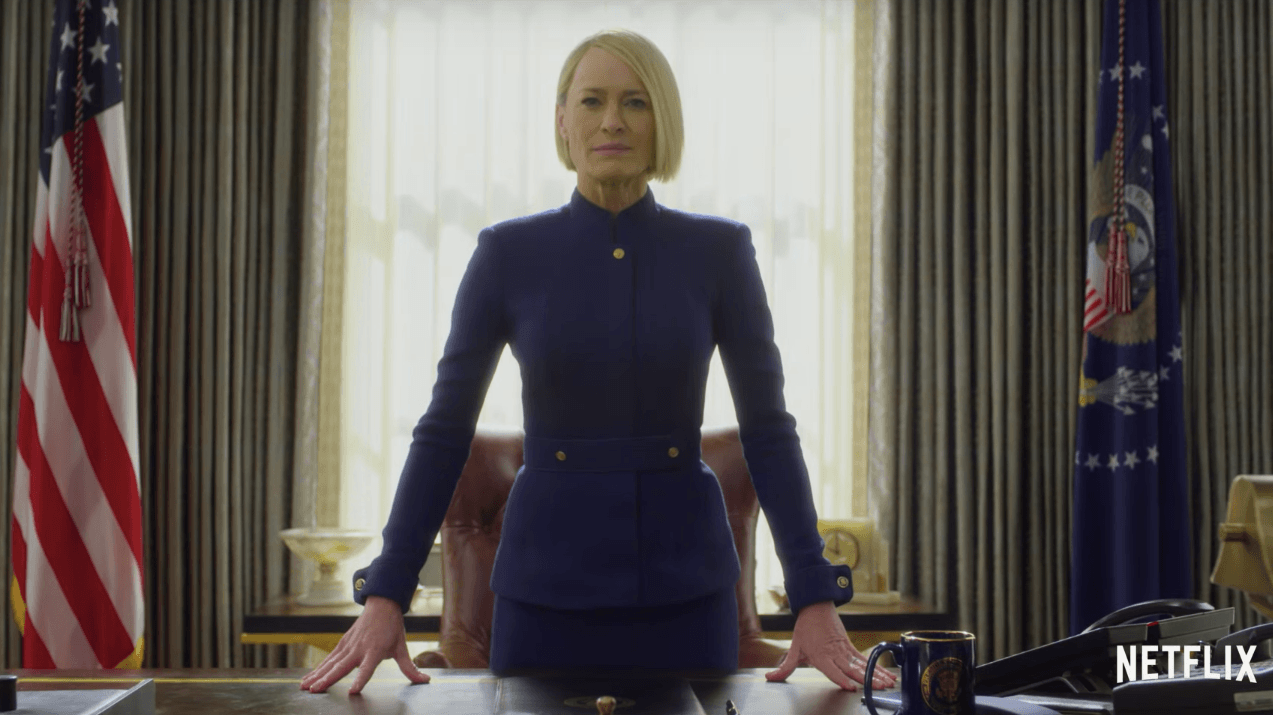 'House of Cards' (Netflix Original)
Sure, House of Cards may have ended with some controversy. But it's hard to forget that the critically acclaimed series still earned two Golden Globe Awards and 33 Emmy nominations over its six-season run. 
Starring Kevin Spacey (who is not in the final season) and Robin Wright, the show follows a power-hungry congressman and his ambitious wife. Through blackmail, political schemes, and even murder, the couple does whatever it takes to become the most powerful people in the world. All six seasons are currently streaming on Netflix.
'Designated Survivor' 
Starring award-winning actor Kiefer Sutherland, Designated Survivor tells the story of Thomas Kirkman, the United States Secretary of Housing and Urban Development who is abruptly sworn in as President after the entire administration is wiped out by a terrorist attack. With the country on red alert, an inexperienced Kirkman must find the terrorists behind the attack, all while trying to navigate his new role as POTUS. 
Natascha McElhone, Italia Ricci, Kal Penn, and Maggie Q also star. All three seasons are available on Netflix.
'The West Wing'
With two Peabody Awards, three Golden Globe Awards, and 26 Primetime Emmy Awards, The West Wing is one of the most lauded political series in TV history. The show, which was created by Aaron Sorkin, follows the daily palace intrigues of President Josiah "Jed" Bartlett's administration. 
The series stars Martin Sheen as President Bartlett, John Spencer as his Chief of Staff, Leo McGarry, and Bradley Whitford as Deputy Chief of Staff Josh Lyman (Bradley Whitford). Allison Janney, Rob Lowe, and Dulé Hill also star.  All seven seasons of The West Wing are streaming on Netflix. 
'Madam President'
CBS's political drama, Madam Secretary, follows former political science professor and CIA analyst Elizabeth McCord as she navigates her new role as Secretary of State. The series stars Téa Leoni, Tim Daly, and Bebe Neuwirth. All six seasons of Madame Secretary are available to stream Netflix. 
'The Coldest Game' (Netflix Original)
The Netflix original movie, The Coldest Game, is set in 1962 and revolves around the Cuban Missile Crisis. It follows the story of a chess genius who finds himself in the middle of a politically charged tournament that could result in a catastrophic war. The 2019 film stars Bill Pullman, Lotte Verbeek, and James Bloor. 
'War Machine' (Netflix Original)
Netflix's War Machine presents a satirical and fictionalized view of Michael Hastings' non-fiction book, The Operators: The Wild and Terrifying Inside Story of America's War in Afghanistan. Brad Pitts stars as General Glen McMahon, a four-star Army general who dives into the Afghanistan war to command NATO forces. 
The star-studded cast also includes stars Ben Kingsley, Tilda Swinton, Topher Grace, Lakeith Stanfield, Anthony Michael Hall, Russell Crowe, and Alan Ruck. The film was produced by Pitt and written and directed by David Michôd.