The Best Quotes From 'Avengers: Endgame'
Avengers: Endgame – what was once (and to some still is) the most anticipated movie of the year – has now been seen by devoted fans who were able to snag tickets during the movie's first week in theaters. Clocking in at three hours and one minute, the film is an epic conclusion to the over a decade-long saga that Marvel enthusiasts have relished since 2008's Iron Man.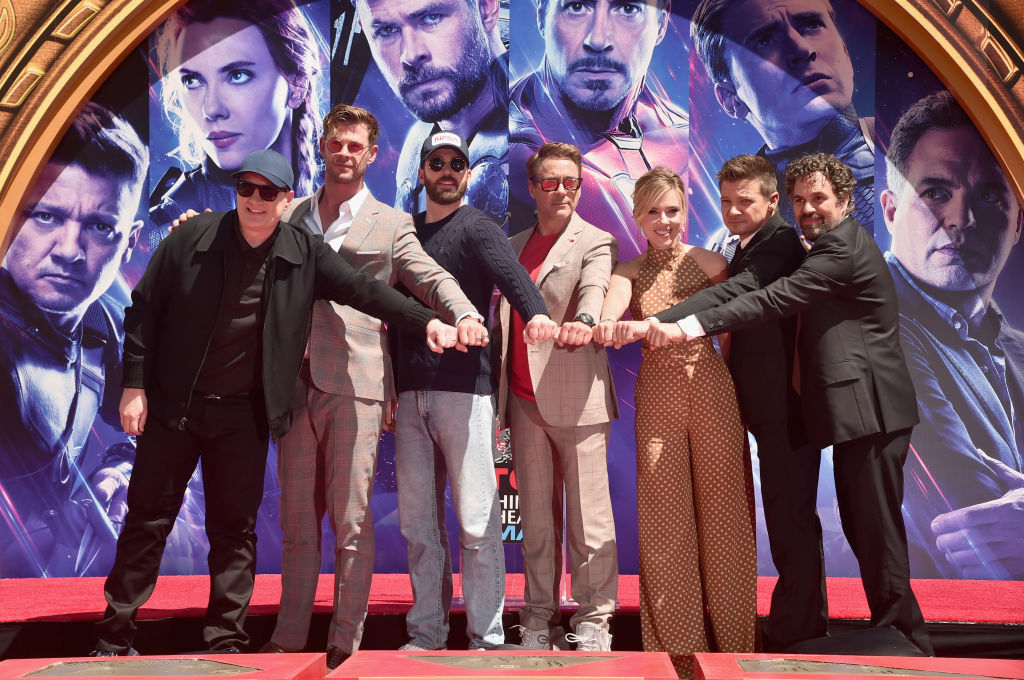 Avengers: Endgame is a masterpiece, one that critics and audiences alike have praised for its captivating storyline, emotionally stirring moments, and the perfect blend of humor, heart, suspense, and action. The movie follows the original six Avengers, as well as a few newcomers, in an attempt to bring back their vanquished allies (this is Google's description, so no spoilers yet).

There are several funny and impactful moments throughout the film that deserve special recognition. So, for those of you who have seen the movie, this list will try to narrow down the many great quotes and select an all-encompassing set (one that is balanced between humor, sentimentality, and strength).
SPOILER WARNING: major plot spoilers below

With so many great quotes to choose from, let's get straight to it, and start with one of the funniest lines in the entire movie.
"I think you look great, Cap. As far as I'm concerned, that's America's ass." (Scott Lang)

Who better to utter this line than Ant-Man? Ant-Man, as always, is enthralled with the Avengers and excited to be a part of their life-saving mission. His admiration for Captain America is deep and sincere; thus, though not exactly necessary, the line works to develop his character further, as well as celebrate the hero-admirer dynamic he shares with Steve Rogers.

"We're going to be okay. You can rest now." (Pepper Potts)

Pepper Potts utters this to Tony Stark at the pivotal conclusion, and the entire audience erupts in tears. The sense of understanding that Potts conveys is inspiring, as she has finally come to terms with the one thing that defines Stark as a hero, and the one facet of his personality, and mentality, that she has always rebelled against. This is a moment wrought with sorrow and loss, yet defined by acceptance.
"Avengers, assemble." (Steve Rogers)

The look of determination that crawls across Steve Rogers' face, slowly coming into full expression, is palpable as he commands his forces into action. This line, delivered before the final epic showdown, stands out as one of the most satisfying moments for fans, as it represents both Steve Rogers and the familial nature and willingness to sacrifice existing at the heart of all those involved. Let's do this…one last time.
"I am Iron Man." (Tony Stark)

What better way to bid farewell to the man who started it all? Inspiring a surge of nostalgia for all the former films, this line intensifies the sense of satisfaction that the audience feels to see Stark outsmart Thanos.
Stark owns this moment with a sense of pride –as he always does – yet, this time, the pride is coupled with a realization that this is his ultimate calling. He must end himself to bring back everyone else. Cue tears everyone. Stark has done it again.
Honorable Mentions

Below are a few honorable mentions that deserve recognition but seemed slightly too synonymous (in terms of sentiment) with the quotes above. However, here are a few more awesome quotes worth remembering forever:

"I love you three thousand." (Tony Stark)

"I keep telling everybody they should move on and grow. Some do. But not us." (Steve Rogers)