The Best Under-the-Radar Period Dramas to Stream on BritBox
Lovers of British TV already know all about BritBox, the streaming service from BBC and ITV. It's your go-to if you want to catch up on new episodes of British soaps like Coronation Street, stream classic episodes of Dr. Who, or explore new original series like the upcoming psychological drama Sticks & Stones, which premiers June 9. 
BritBox is also home to a ton of period dramas, including some under-the-radar gems. Here are a few to consider adding to your to-watch list. 
'Small Island' 
RELATED: The Best Under-the-Radar Period Dramas to Stream on Acorn TV
This 2009 miniseries is based on a novel by Andrea Levy. Set in both Jamaica and London during the 1940s, it focuses on the experiences of Jamaican immigrants to the United Kingdom and features a star-studded cast including Naomie Harris, David Oyelowo, Ruth Wilson, and Benedict Cumberbatch.  
'Tipping the Velvet'
Based on a novel by Sarah Waters, Tipping the Velvet broke new ground in 2002 as a period drama focused on LGBTQ characters. Set in the Victorian era, it tells the story of Nan (Rachel Stirling) who falls in love with a male impersonator named Kitty (Keeley Hawes).  
'Christopher and His Kind'
RELATED: The Crown: The 1 Major Fact the Show Got Seriously Wrong
Matt Smith (The Crown) stars as writer Christopher Isherwood in this 2011 TV movie about his time in Berlin in the 1930s, which later inspired the stories that became the musical Cabaret. Douglas Booth plays Isherwood's lover Heinz Neddermeyer and Imogen Poots plays Jean Ross, the real-life Sally Bowles.
'Lost in Austen'
This twist on Pride & Prejudice is about a modern-day woman named Amanda (Jemima Rooper) who is transported back to the 19th century and finds herself in the middle of Jane Austen's most famous novel. With the book's heroine stuck in present-day London, it's up to Amanda to make sure events progress as they should. 
'Upstairs Downstairs'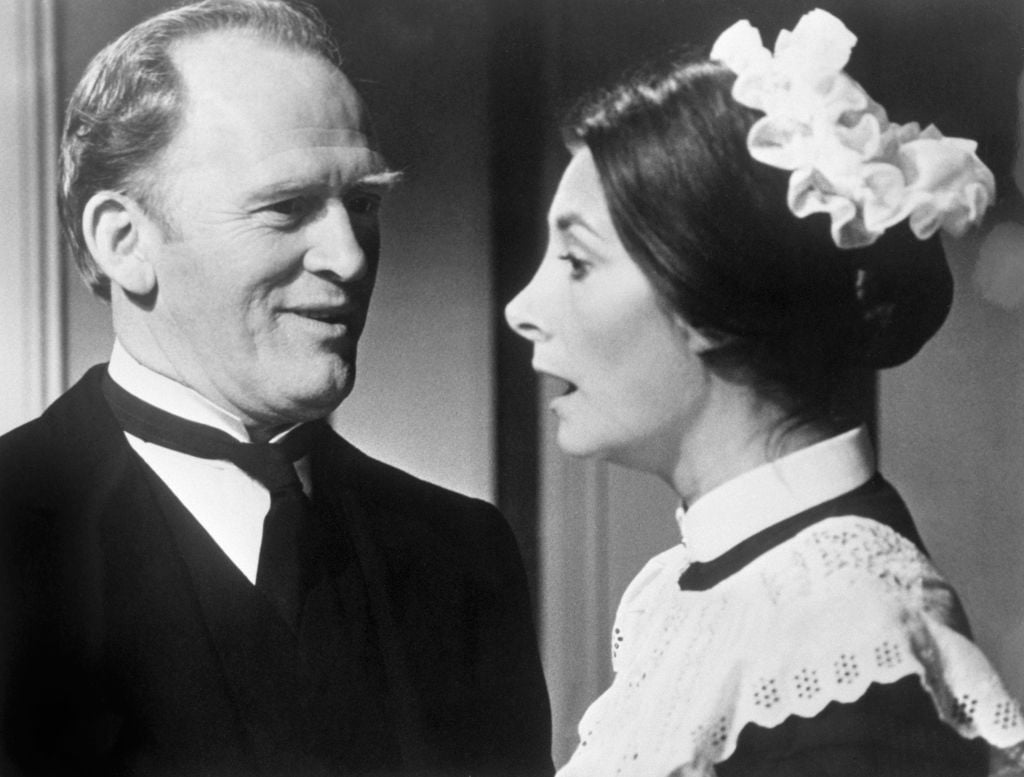 It's hard to imagine the much-beloved Downton Abbey existing without Upstairs Downstairs. This popular series about an upper-class English family in the early 20th century and their servants aired for five seasons in the 1970s. The production might appear a bit dated to modern viewers, but the drama between the wealthy Bellamys and their maids and footmen will seem familiar. (Downton even borrowed some plotlines from the earlier show.) A two-season reboot from 2010 is also available to stream.  
'Sharpe'
Sean Bean only survives one season on Game of Thrones, but he sticks around a lot longer Sharpe, the story of a fictional English soldier during the Napoleonic Wars. The 16-episode series is based on the novels by Bernard Cornwell — who also wrote the books that inspired Netflix's The Last Kingdom — and it lasted seven seasons, running from 1993 to 2008.
'Bramwell' 
Fans of Call the Midwife may enjoy this four-season series from the 1990s. It stars Jemma Redgrave as Eleanor Bramwell, a Victorian doctor who struggles to prove to her skeptical male colleagues that she is just as capable as they are. Eventually, she strikes out on her own and opens a hospital in London's impoverished East End. 
Check out Showbiz Cheat Sheet on Facebook!