'The Beta Test' Movie Review: Jim Cummings Is a Quadruple Threat
The Beta Test is an excellent thriller with hints of horror influences. Jim Cummings' The Wolf of Snow Hollow is an absolute knock-out. Cummings is the total package as a co-director and co-writer alongside PJ McCabe, lead actor, and editor. The Beta Test offers thrills, dark comedy, exceptional performances, and an experience that will leave audiences with a severe case of movie whiplash. That's meant in the best way possible.
The meaning behind the mysterious purple letter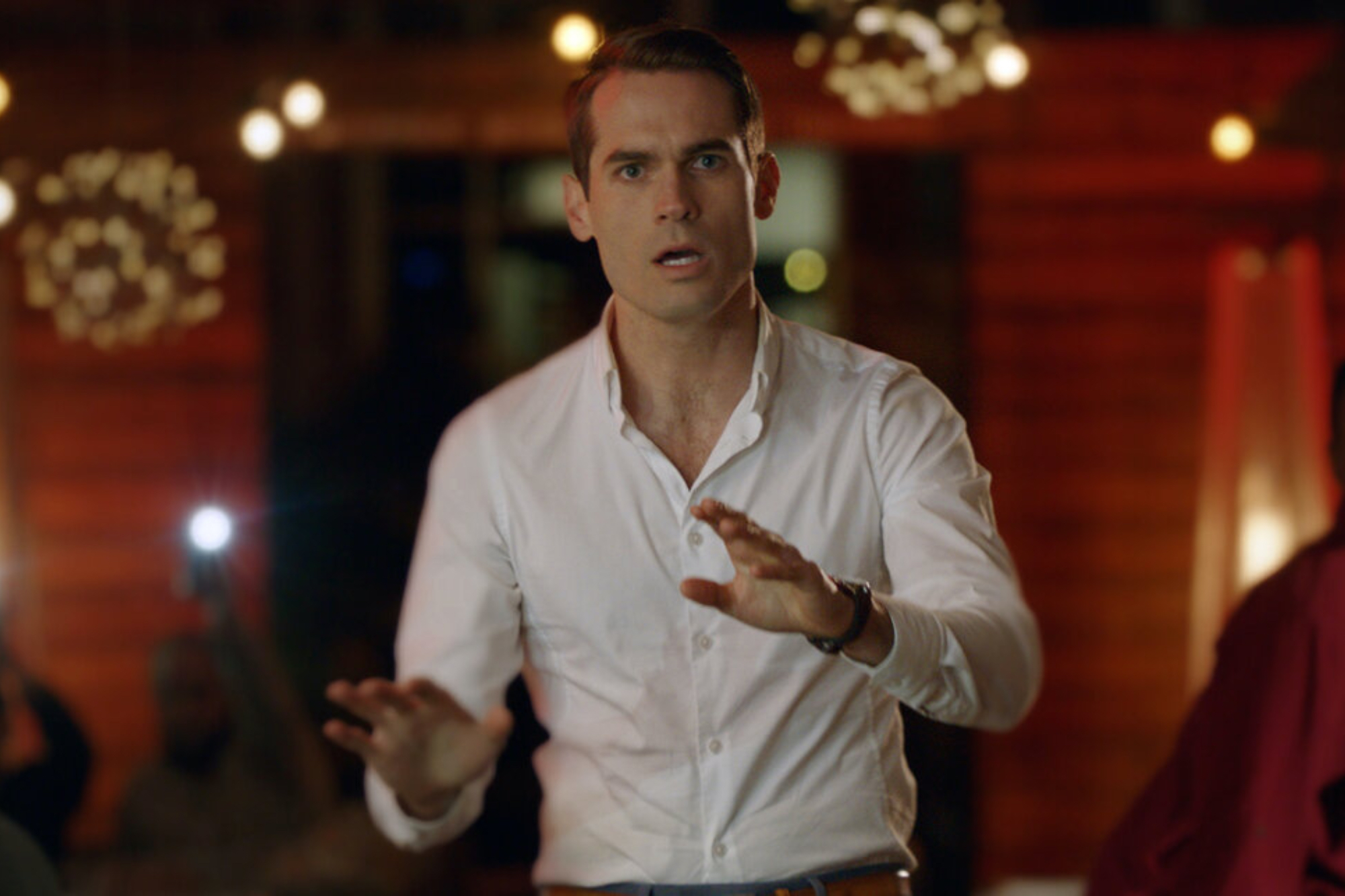 Jordan (Cummings) is a Hollywood agent. He's always putting on a persona to impress his colleagues and clients, but he doesn't hesitate to snap at anybody who he views as beneath him. Jordan is engaged to Caroline (Virginia Newcomb), who is feeling increasingly distanced from her fiancé. He brings his fake Hollywood agent persona home, making it difficult for them to communicate.
One day, Jordan receives a purple envelope with a golden rose seal. The letter inside invites him to take part in an anonymous sexual encounter at a hotel. Is all he needs to do is show up at the listed time and place. The secrets behind this letter send Jordan's life into a downward spiral. He finds himself in a web of lies, infidelity, and a mysterious network that threatens everything.
'The Beta Test' exposes the horrors of Hollywood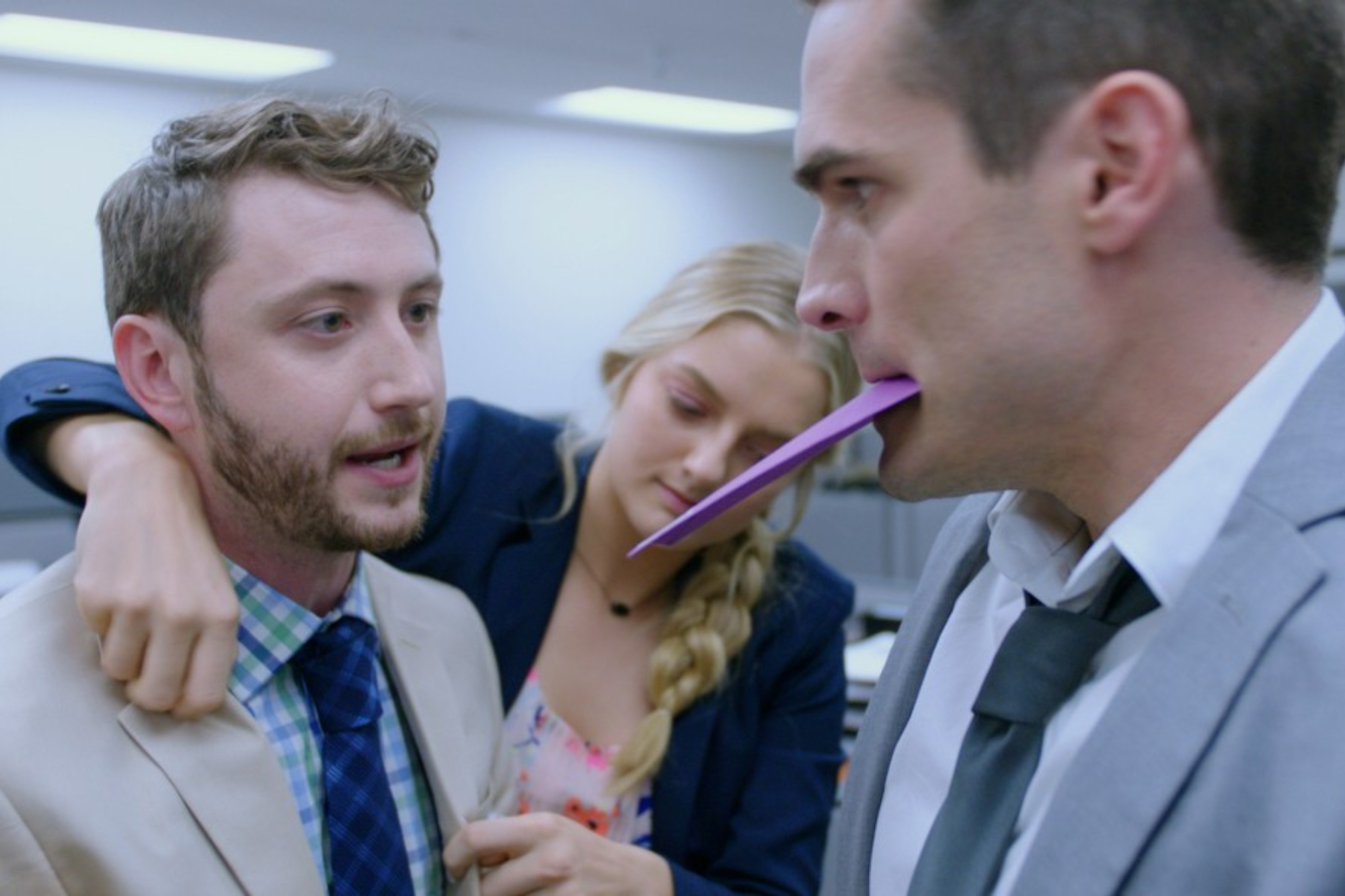 The Beta Test joins the long list of movies about the film industry. However, this one criticizes it instead of celebrating it. Jordan reflects the powerful, skeezy Hollywood executives such as Harvey Weinstein. He puts on a whitened smile even when he's spewing abusive workplace rhetoric. The Beta Test is all about the fake filter that Hollywood often hides behind and the ugly, harsh truth behind the glamor.
The Beta Test thrives with its awkwardness. The narrative utilizes these moments to substantiate its meaning and as a source of dark comedy. Much of the humor comes from cringe-worthy situations that only seem to become more so over the course of a given scene. It all comes back to the themes of truth and honesty.
Jordan becomes increasingly paranoid about the purple letter's origin. Where did it come from? Who sent it? Why did they send it? The clues take him on quite the journey, but nothing is quite as it seems. The Beta Test is successful at crafting a compelling mystery that keeps the viewer pondering the very same questions. The answers don't all have a great pay-off, but the adventure is captivating.
'The Beta Test' is stressful, thrilling, and erotic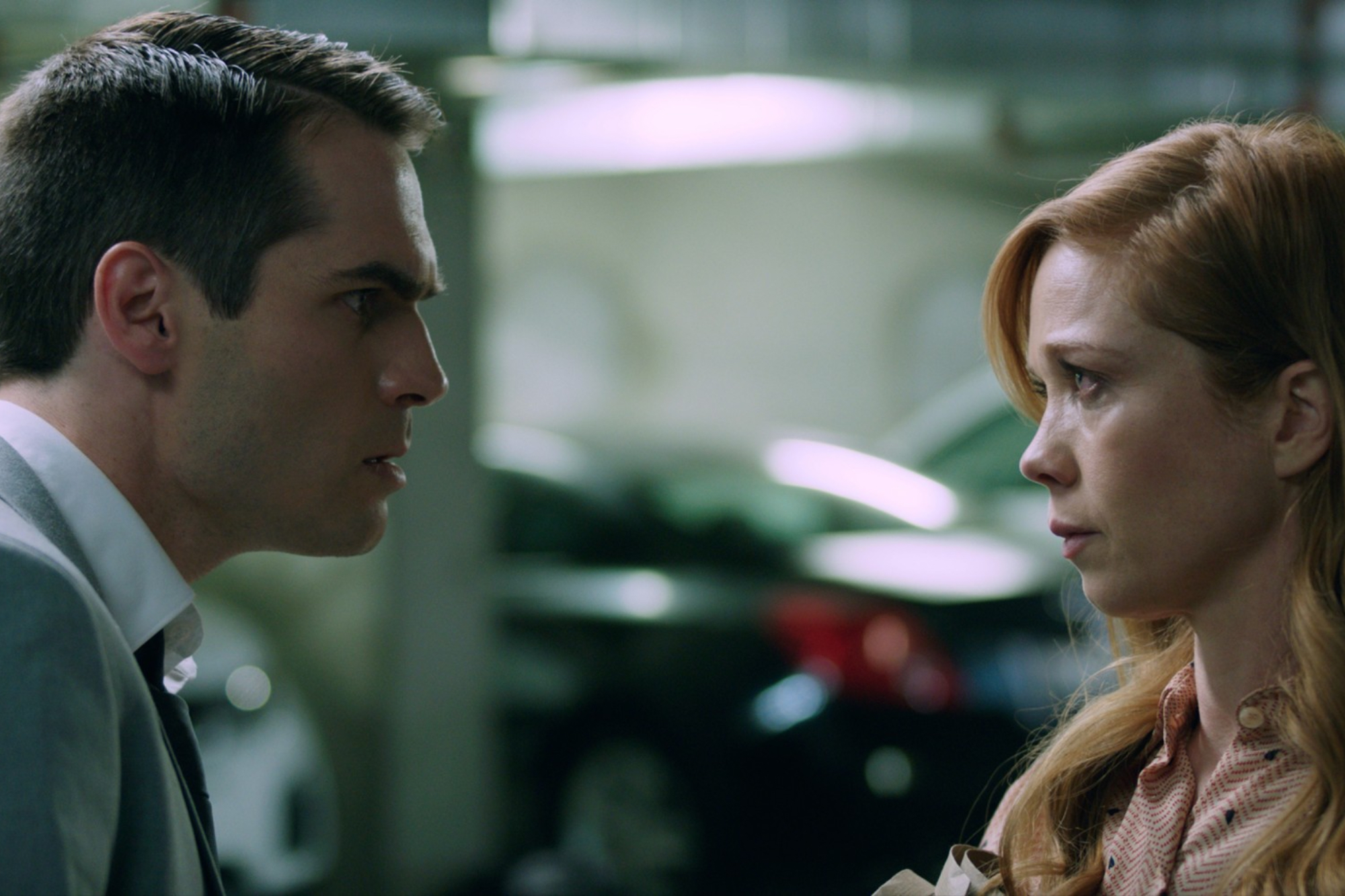 Cummings did it again. He's proven his ability to balance comedy, horror, and thriller into an exceptional concoction. Cummings is mesmerizing as Jordan. He's a truly despicable character, but Cummings delivers a nuanced performance that elevates the role. He perfectly capitalizes on every awkward moment. Newcomb's Caroline is less emphasized, but she does a lot with the screen time that she does have.
The Beta Test is a stressful experience that will make you cringe in all the right ways. If you're looking for a feel-good experience, you certainly won't get that here. But, you will get an earnest and critical look at Hollywood and the reality behind fake smiles. Jeffrey Campbell Binner and Ben Lovett's score is mysterious and builds upon the heavy amount of tension that fills nearly every scene.
The Beta Test is a high adrenaline, erotic thrill ride that will leave you breathless. Cummings has once again proven that he has a masterful understanding of blending genres. He's one of the more exciting artists to watch, especially when he's making such unlikeable characters so fascinating. The Beta Test is riveting. Don't let it fly under the radar.
The Beta Test hits select theaters, VOD, and on digital platforms Nov. 5.