'The Big Bang Theory': Does the Actor Who Plays Barry Kripke Speak That Way in Real Life?
John Ross Bowie plays Sheldon's nemesis Barry Kripke on 'The Big Bang Theory.' But does the actor speak like Kripke in real life?
Barry Kripke is Sheldon, Leonard, Raj, and Howard's biggest nemesis on The Big Bang Theory. He's highly intelligent, cocky, and arrogant, but the character's speech impediment is what stands out the most. So, does the actor who plays Kripke really speak that way?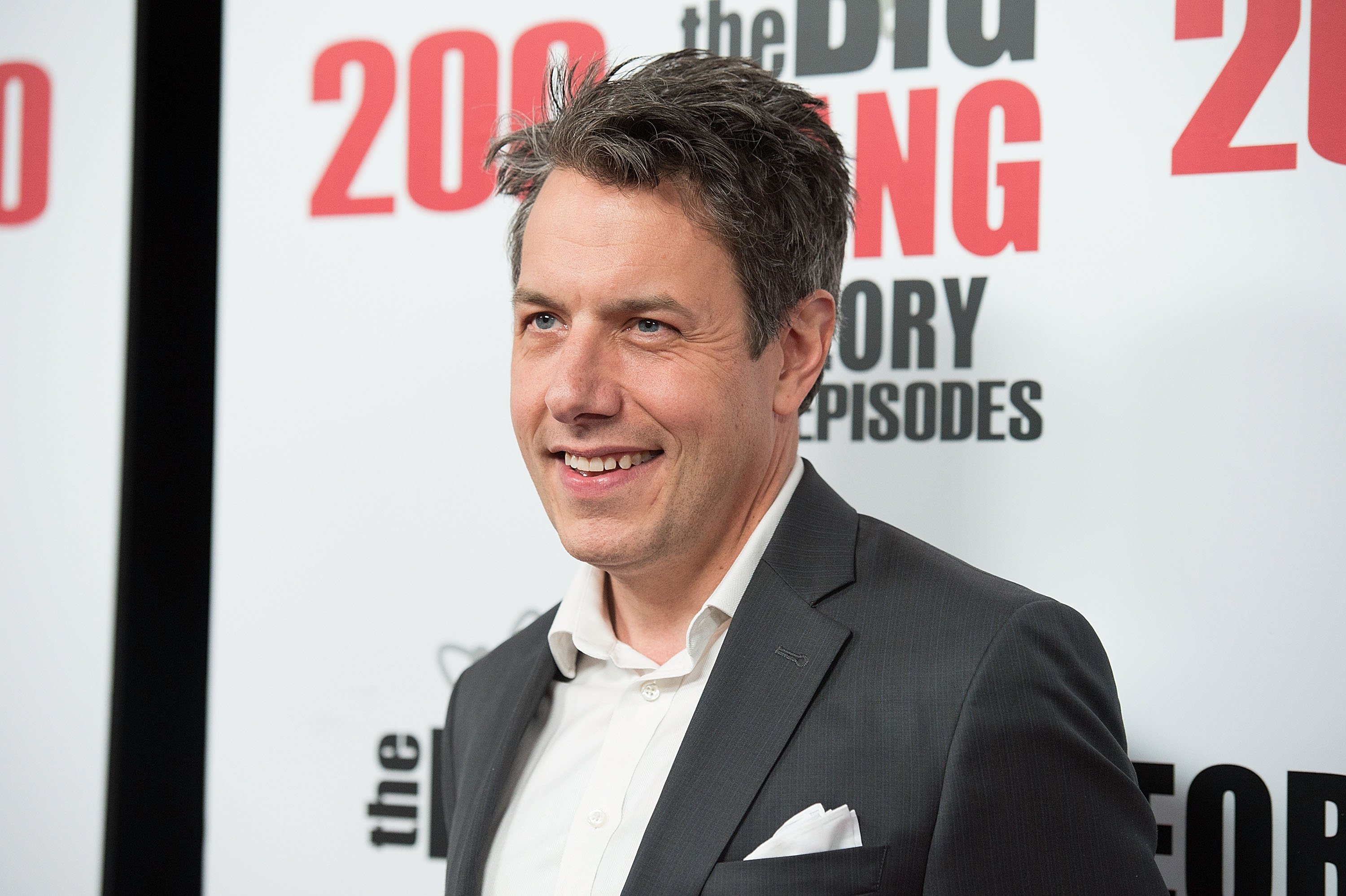 Who plays Barry Kripke on 'The Big Bang Theory'?
John Ross Bowie plays the villain, Dr. Barry Kripke, on The Big Bang Theory. But the American actor has appeared in several other TV series and films over the years. 
He's been on episodes of Glee, Veep, and Brooklyn Nine-Nine. And can be seen in popular films like Road Trip, He's Just Not That Into You, and Jumanji: The Next Level.
In 2016, Bowie earned a lead role in the CBS sitcom, Speechless. For three seasons, he portrayed airport baggage supervisor, Jimmy DiMeo.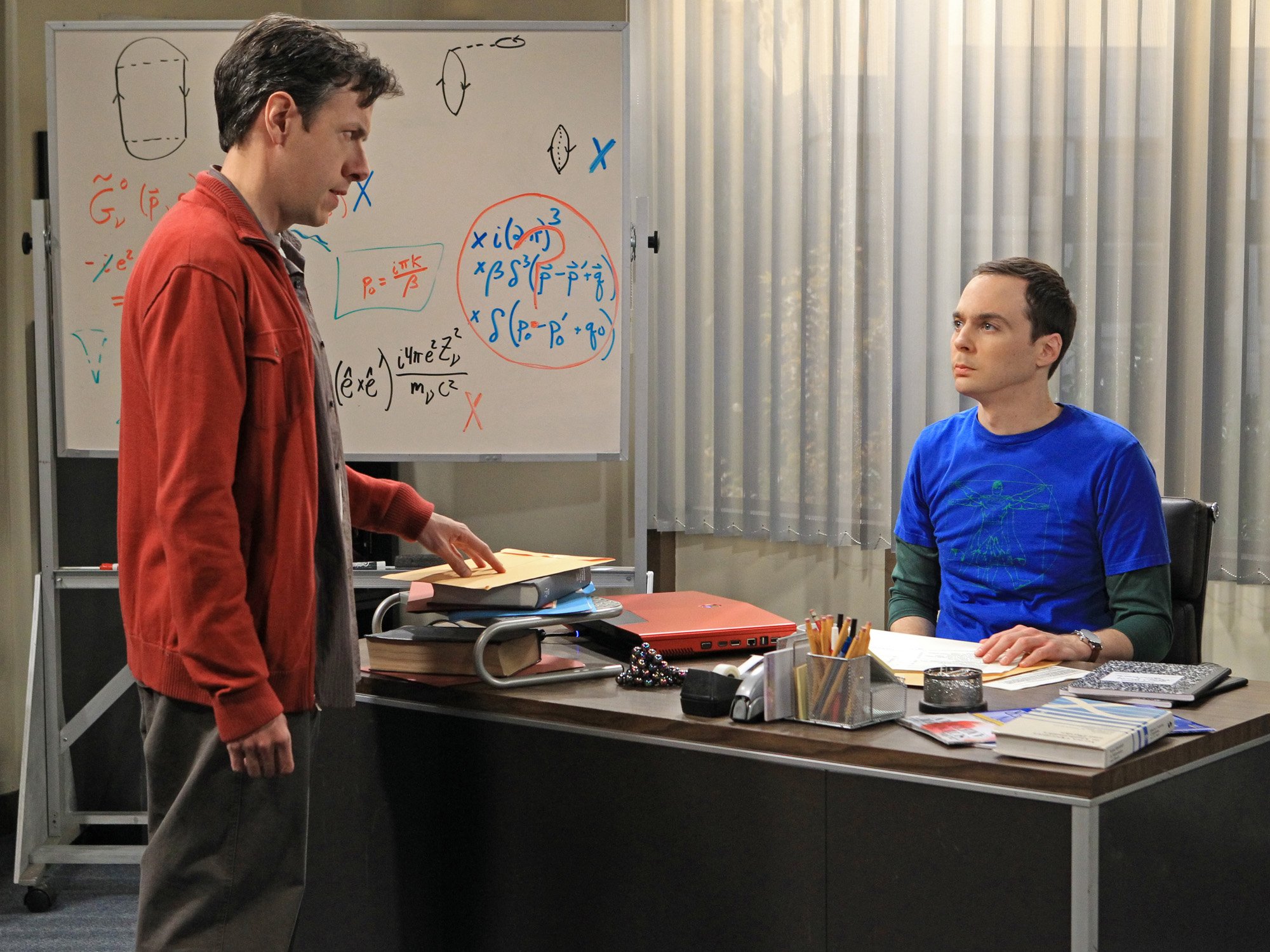 Barry Kripke has a speech impediment
Bowie joined the cast of The Big Bang Theory in 2009 and became a series regular in 2011. He first appeared in the season 2 episode, "The Killer Robot Instability," and was introduced as one of Leonard (Johnny Galecki), Raj (Kunal Nayyar), Howard (Simon Helberg), and Sheldon's (Jim Parsons) colleagues at Caltech.
Like Sheldon, Leonard, and Raj (not Howard), Kripke has a Ph.D. in physics. He challenges the gang to a killer robot fight in his first appearance, and right away, his speech impediment becomes apparent. He replaces his "R" and "L" sounds with a "W," resulting in him saying "kiwwah wobot" instead of "killer robot."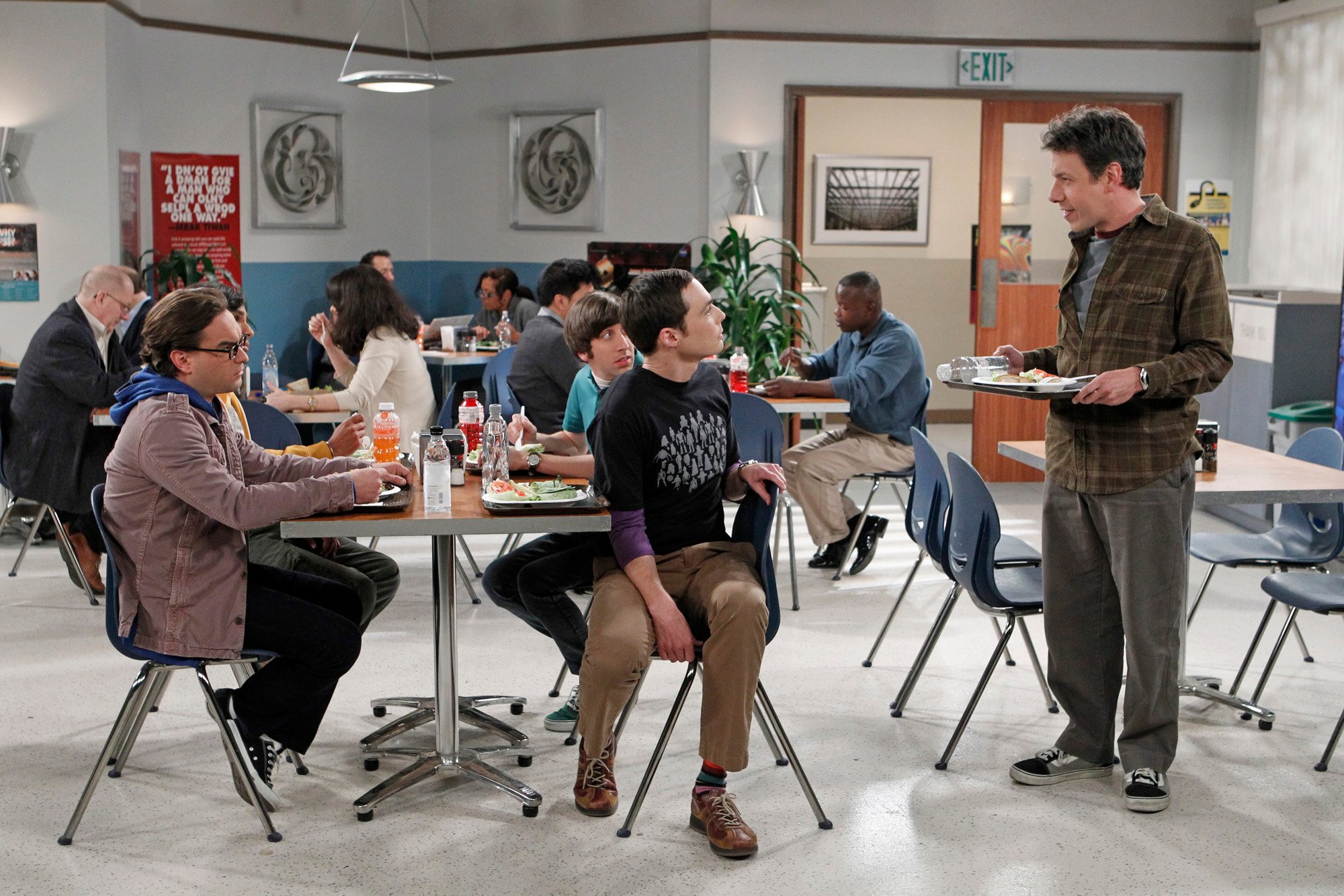 But does 'The Big Bang Theory' star speak that way in real life?
After seeing Bowie portray Kripke for so many seasons, many viewers wonder if the actor really speaks that way. In a Q & A on his Tumblr page, Bowie revealed that he does not have a speech impediment in real life. In fact, he created it during one of his auditions at the request of showrunners Chuck Lorre and Bill Prady. 
"I'd read for The Big Bang Theory a few times before the Kripke audition," wrote Bowie.  "Including two auditions for Leonard – there's an alternate cosmology out there where I'm Leonard and Kevin Sussman is Sheldon." 
"I played Kripke as the arrogant prick you see before you, and Chuck felt (wisely, I might add) that he needed some vulnerability," he continued. "He suggested a speech impediment. Bill Prady (who was also in the room, as was Lee Aronsohn) suggested a liquid 'l' – 'like Brokaw.' What came out of my mouth was a horrible Elmer Fudd pastiche. Chuck laughed. I got the job."
When talking to the Spectrum in 2017, Bowie noted that Kripke's characterization, including his speech impediment, has been received well by most. "For all his flaws, Kripke is not a loser and is incredibly smart, so I think there's something fundamentally empowering about the character," said Bowie. "He wins more than he loses, as in the fighting robot scenes."