'The Big Bang Theory': How Many of the Actors Were Actually Nerds?
The Big Bang Theory followed the lives of a group of scientists and their friends as they navigated through life. Running for 12 seasons, the show took a deep-dive into nerd culture. But how many of the actors in the show related to their character's passions off-screen as well?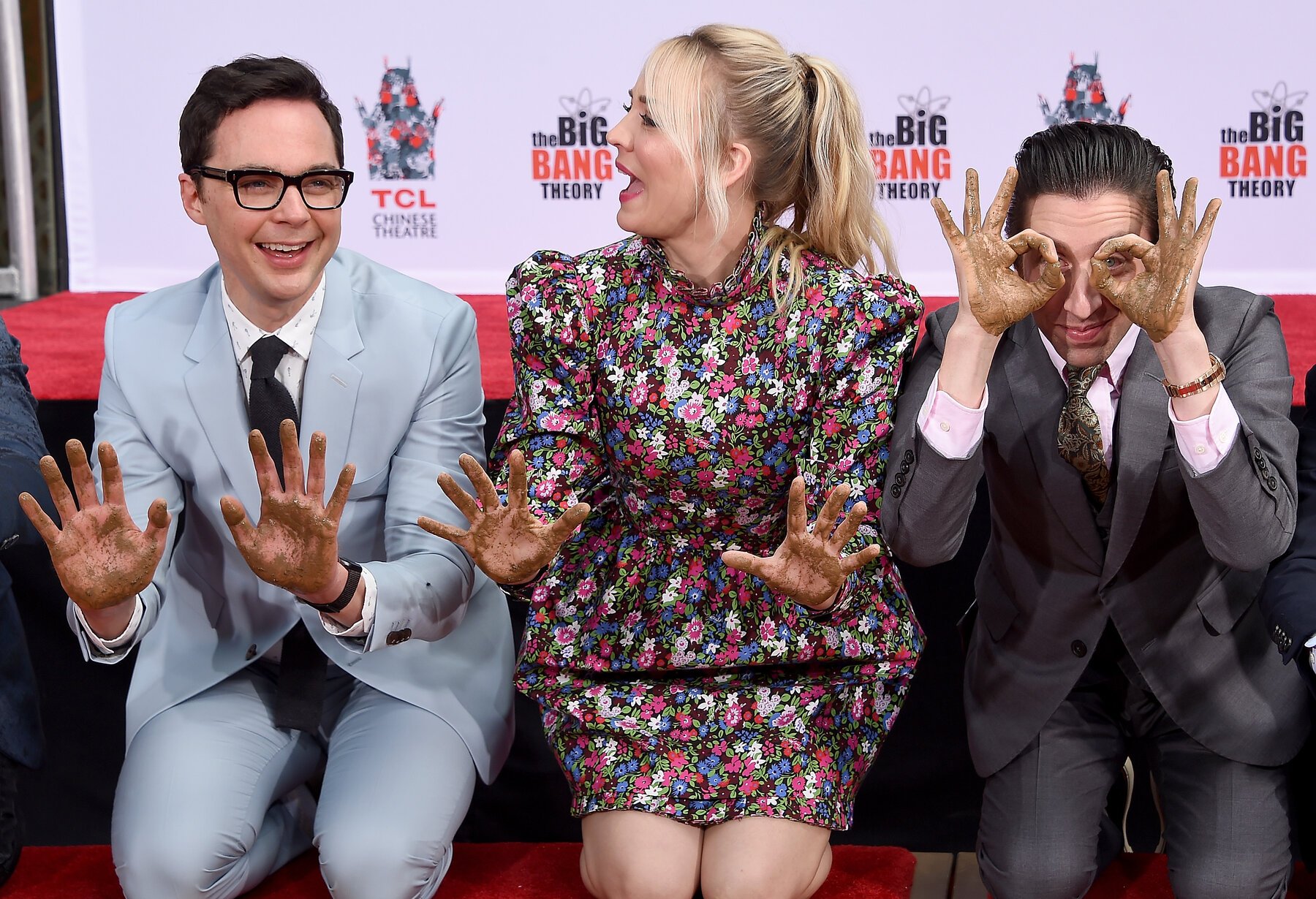 Jim Parsons as Sheldon Cooper
Jim Parsons, who played Sheldon Cooper: Super Nerd, doesn't exactly identify with his character. He can name a couple of nerd culture basics, but that's about it.
"I know that clouds make rain and that Superman dated Lois Lane and after that, I kinda dry up for what else to say," he told CNN in 2014."But you don't have to understand all of it to feel the excitement of so much creativity and passion and work and the objects on our set all vibrate with that kind of energy. It really informs the whole pace of the room."
Simon Helberg as Howard
Simon Helberg (who played Howard) on the other hand, can appreciate all the detail that went into the set on a more personal level.
"Everything is 100% accurate," he assured CNN.
"Being on those sets, seeing the detail and production design — they're all authentic," he continued.
One prop that stuck out to Helberg was the Game of Thrones sword.
"I am a big Game of Thrones fan — that sword is a real sword and that was cool," he said. "There are also some very racy figurines — these women are really decked out. One is sort of a sadomasochistic fever dream."
Mayim Bialik as Amy
Mayim Bialik, who played Amy, could definitely relate to her character's life because she really is a scientist. One of her "actual genetics textbooks" was used in the roommates' apartment.
"I'm a scientist, so I like all that nerdy stuff," she said.
The actor went on to say that the show's prop department and set designers knew what they were doing.
"That was one of the things that struck me was the attention to detail," she said. "Our set dressing and props department are really important to us, and that's important to the producers as well."
Bialik also has an affinity for comic books. She felt at home on the comic book set.
"I'm a comic book person, I was raised in comic book stores — when we have the comic book set, I spend my breaks in the comic book set," she said. "Once I saw Y the Last Man, and I was trying to explain it to Jim Parsons and I was saying, 'This is a collected Y the Last Man, I had to collect them all individually!' He said, 'I don't care! (laughs) I play someone who cares but I don't really care.'"
Johnny Galecki as Leonard
Johnny Galecki (Leonard) always loved seeing the Star Wars props around set, in particular. He was a big fan growing up.
"The Star Wars stuff brings me back because I was a huge Star Wars fan growing up as a kid," he said. "There's really two camps here: Star Trek or Star Wars. I'm very much entrenched in the Star Wars camp. As a kid, I had dozens of Star Wars figurines. That's how I told stories and in a way I'm still doing that, using myself as the vessel instead of the figurine."
Kunal Nayyar as Raj
The actor behind Raj, Kunal Nayyar, also loved filming in the comic book store.
"I love the comic book store, that's the best, because I'm a huge Lord of the Rings and Star Wars fan, and they have all these figurines from Lord of the Rings and Star Wars and I get to be a kid again," he said.
He, also, was a big fan of the Game of Thrones sword.
"I love it and I want to pick it up, but I know if I destroy it, it's going to be $10,000," he said. "It's a heavy thing."
One of the things Nayyar thought was "really cool" in the guys' apartment was a Star Trek communicator.
"At the back of the guys' apartment is a Star Trek communicator," he said. "You can't see it but it's a big deal. It's really cool — if you look carefully enough you'll see it."
Kaley Cuoco as Penny
Kaley Cuoco's character, Penny, didn't subscribe to nerd culture so much. In fact, she says she felt very at home in Penny's apartment drinking a glass of wine.
"I love being in Penny's apartment," she said. "Being in the kitchen, drinking wine, feels like what I do at home."
Still, though, she appreciated the set for how detailed it was, likening it to a "theme park."