'The Big Bang Theory': Kunal Nayyar Felt Like He Broke Up with the 'Love' of His Life When the Series Ended
'The Big Bang Theory' star Kunal Nayyar recently opened up about the show's ending and suggested it felt like he was breaking up with the love of his life.
When The Big Bang Theory ended after 12 seasons, fans were sad to see it go. But they weren't the only ones. Series star Kunal Nayyar recently revealed that the show's ending felt like a breakup. 
'The Big Bang Theory' cast Kunal Nayyar in 2007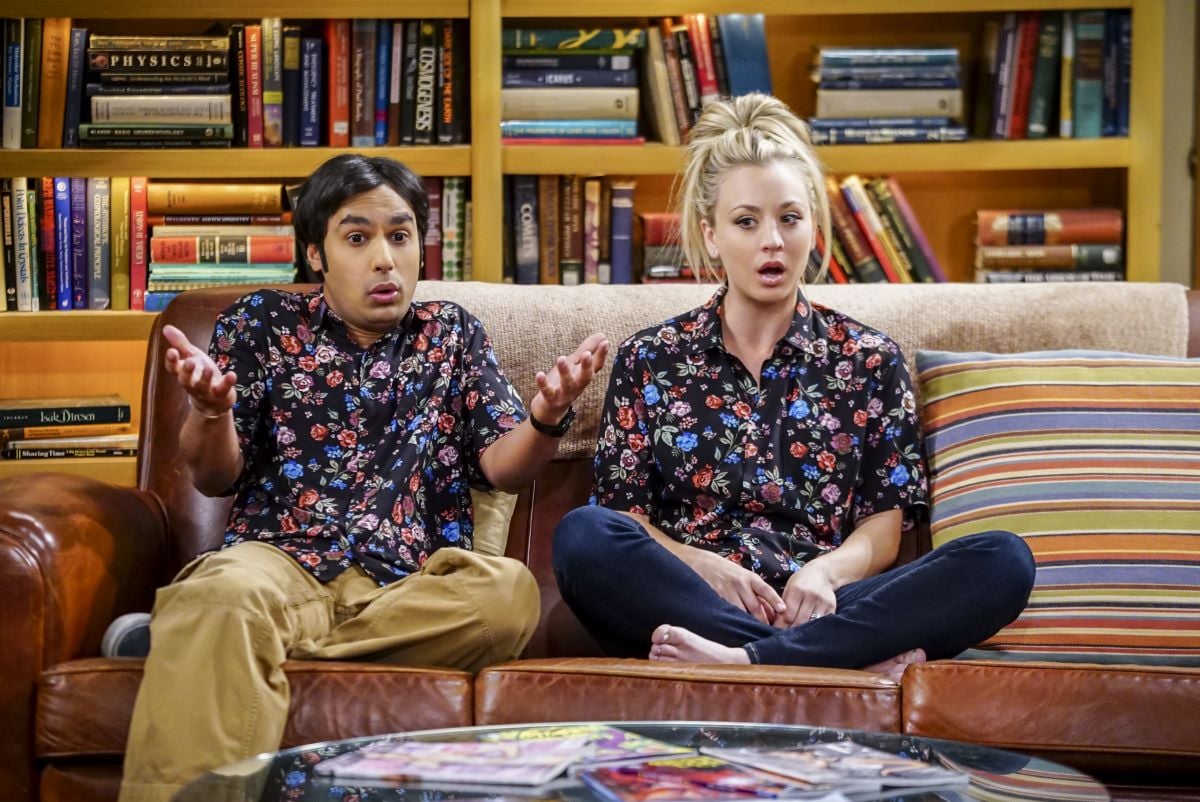 Nayyar landed the role of Caltech astrophysicist Rajesh Koothrapali on The Big Bang Theory in 2007. At the time, he was a  newcomer in Hollywood and had only one unaccredited TV role (he appeared as a terrorist on an episode of NCIS) under his belt.
"I didn't have as much experience as the others," he said via Lansing State Journal. "I was so new. I bought an Audi. Then, after eight episodes, a strike. (I thought,) 'Oh my God, how am I going to pay for this?'" 
With the show's immense success, Nayyar became a celebrated star. And he earned several accolades as part of the ensemble cast. The actor also forged strong friendships with his co-stars. 
Kunal Nayyar says 'The Big Bang Theory' was like the love of his life
The Big Bang Theory ended after its twelfth season in 2019. And in a recent interview with Lorraine Kelly, Nayyar acknowledged that the show might have run its course. But he also revealed how attached he was and how hard it was to say goodbye. 
"For me personally, ending Big Bang was like breaking up with the love of your life," Nayyar shared. "[It's like] when you know nothing is wrong, but it's just time."
The actor is still super proud of the series and often shares throwback photos on social media. In September 2021, he commemorated the premiere by posting a cast picture on Instagram. And in the caption, he professed his appreciation for the fans. 
"The Big Bang Theory premiered today in 2007," Nayyar wrote. "We did 279 episodes over 12 seasons. Tonight I go to sleep with a prayer of gratitude on my lips for all of the love that you have shown us. I love you." 
After 'The Big Bang Theory,' Kunal Nayyar takes on the Apple TV+ thriller, Suspicion 
These days, Nayyar is busy promoting his new Apple TV+ series, Suspicion. The show, based on the Israeli TV drama False Flag, is a crime thriller that follows a group of people who get caught up in an international incident. 
"Four ordinary Brits are accused of kidnapping the son of a prominent U.S. media mogul," the official Apple TV+ synopsis teases. "They embark on a desperate race against time to prove their innocence, but will anyone believe them—and are they telling the truth?" 
Nayyar portrays Aadesh Chopra in the series. The Suspicion cast includes Uma Thurman, Georgina Campbell, Elyes Gabel, Tom Rhys Harries, Elizabeth Henstridge, Angel Coulby, Lydia West, Noah Emmerich, Clare Perkins, Gerran Howell, and Mandip Gill. 
Suspicion premiered on Apple TV+ on Feb. 4. New episodes drop weekly, on Fridays.