'The Big Bang Theory' Let Melissa Rauch Keep 1 Important Bernadette Prop
Melissa Rauch speaks with Showbiz Cheat Sheet about 'The Big Bang Theory.' Rauch says an executive producer gave her one of Bernadette's props after she filmed the series finale, and she still has it. Rauch also discusses Bernadette's voice and the cast keeping in touch.
In the two years since The Big Bang Theory ended, Melissa Rauch has moved on to many different things. She starred in and executive produced a pilot for a Night Court revival and launched the charity Oscar's Kids. Rauch still keeps part of Bernadette with her at home, though.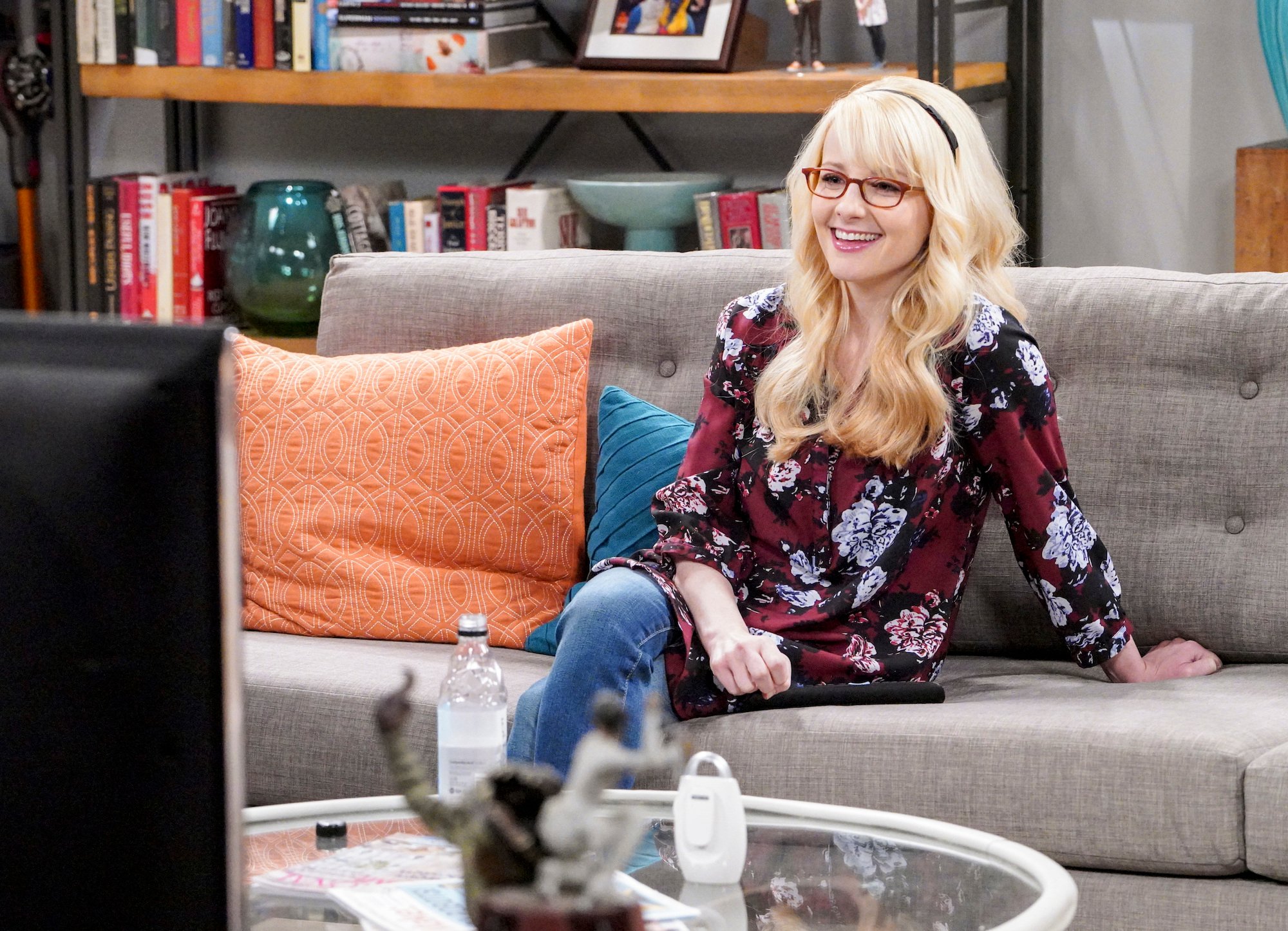 Rauch spoke with Showbiz Cheat Sheet by phone on Sept. 21 about Oscar's Kids. While we had her, she reflected on the end of The Big Bang Theory. 
The piece of Bernadette Melissa Rauch kept from 'The Big Bang Theory'
Of course, Rauch created the voice for Bernadette. However, the show also let her keep Bernadette's glasses. 
"I was so excited," Rauch said. "I was about to hand them back and Steve Molaro, the executive producer,  said, 'I think you should have those.' I'm so glad that he did."
Rauch remembered how emotional it was to realize The Big Bang Theory was coming to an end. She shared that moment with co-star Simon Helberg.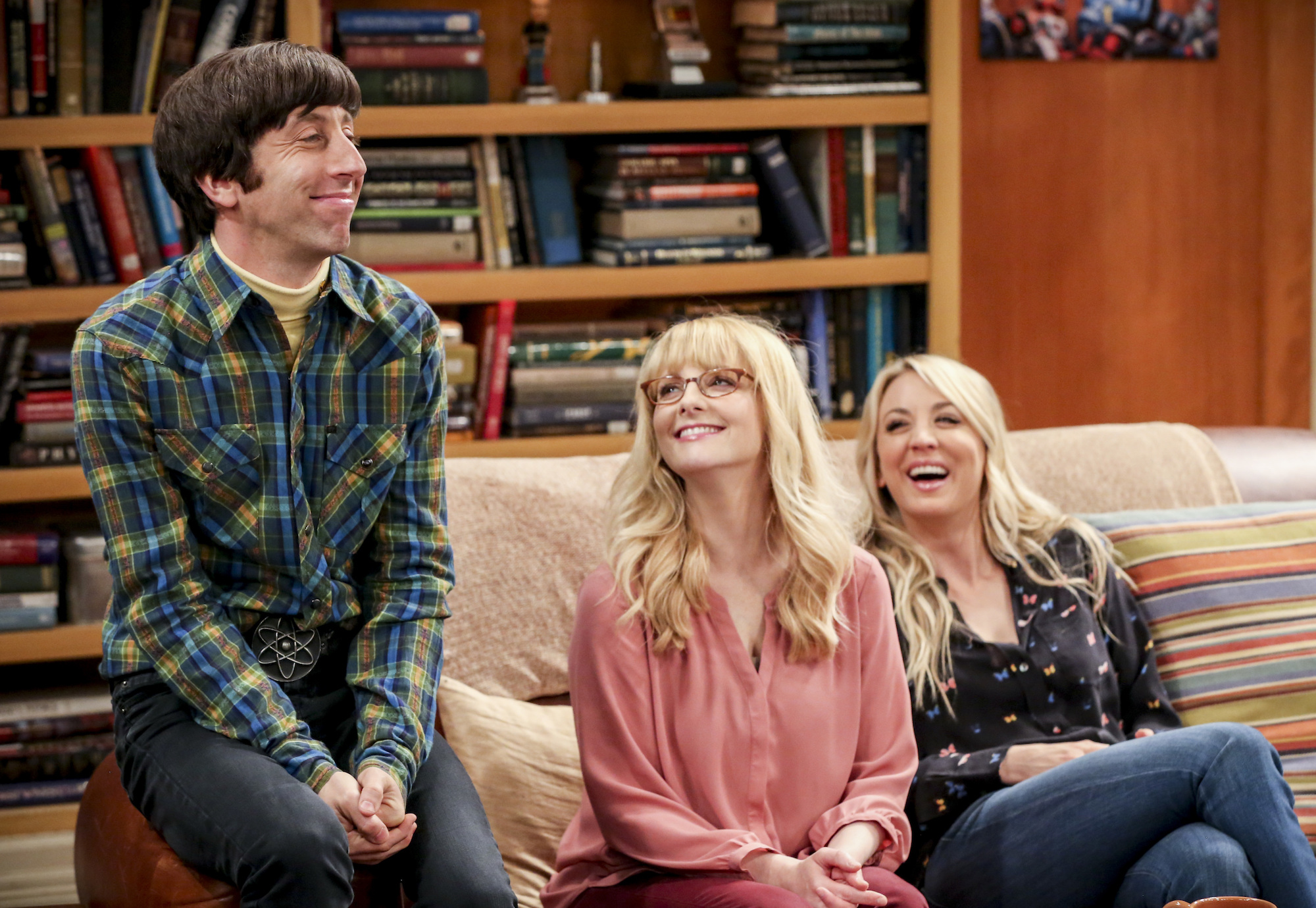 "I remember when I took the glasses off for Simon," Rauch said. "I was so happy they let me take them home with me so I can have them in a special box. I realized as we were shooting the last scene, I was like, 'Oh, this is the last time I'm going to be using this voice.' It's definitely like saying goodbye to a friend. I'll always remember that moment of realizing this is a goodbye to a character. I always said Bernadette was sort of like a big sister in many ways to me. She sort of did things a few steps ahead of me in life in general, but I hope her and Howard are off somewhere with their kids just weathering this pandemic."
The glasses are 100% a memento. Rauch couldn't use them even if she did wear glasses. 
"They actually don't have lenses in them so it's not like I can use them," Rauch said. "They're whole lensless frames. That was literally a trick of the eyes on Big Bang was that they had no lenses."
Melissa Rauch retired her 'Big Bang Theory' voice, too
As a performer, Rauch has a way with voices. If you like her Bernadette voice, you should see her movie The Bronze which she wrote, and plays another outrageous character. Rauch said she has not done Bernadette's voice since The Big Bang Theory ended. 
"I definitely laid it to rest when it ended," Rauch said. "So at some point I'll have to pull it out and hopefully it'll still sound the same. It's been under lock and key since we wrapped and gave my vocal chords a bit of a rest."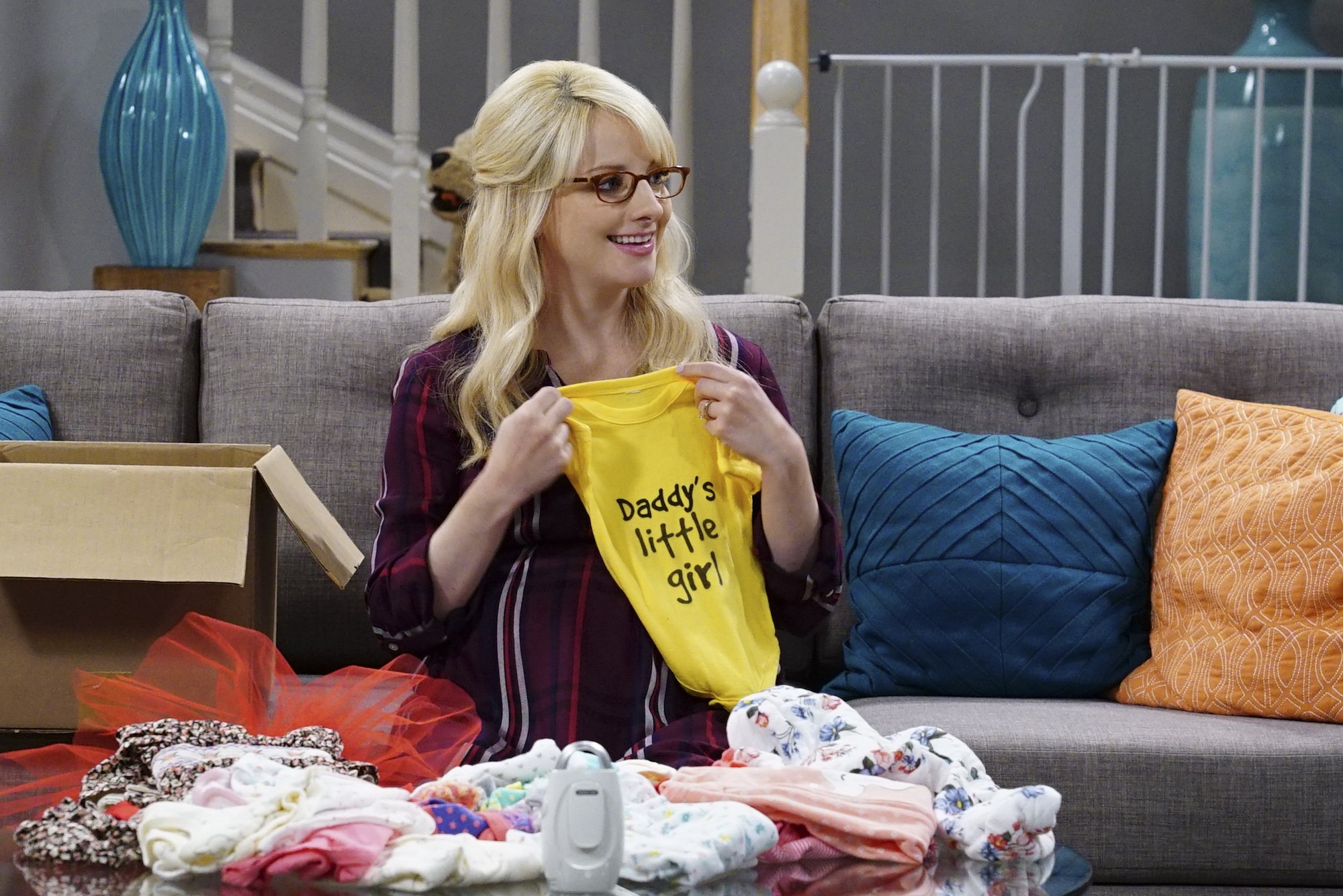 Perhaps The Big Bang Theory will do a 20 year reunion like Friends did on HBO Max. If Rauch waits until then, she can see if she still has Bernadette inside her. 
"That'll be the first time I pull it out," Rauch laughted. "That's a good idea. See what happens."
The show keeps going 
The Big Bang Theory ran from 2007 – 2019. Now, HBO Max is the streaming home of the entire series. Rauch said more people continue to discover the comedy today. 
"I know that it's on HBO Max now so people are able to access the full season," Rauch said. "I think more people who start to come to it over the years. I used to hear 'Oh, I see it on reruns but I haven't seen it all in order.' So I think now that it's available, in a catalog and they could watch it all the way through, it's been interesting to have people be able to see it from its original incarnation."
Rauch, Helberg, Johnny Galecki, Jim Parsons, Kaley Cuoco, Mayim Bialik, and Kunal Nayyar have all gone on to new things. However, Rauch said The Big Bang Theory gang still keeps in touch..
"It's a group that will be close knit forever," Rauch said. "We share such a bond that will stay with us always. So the whole gang and I'm very grateful for that. It was a family then so it'll be a family going forward."