'The Big Bang Theory': Penny Was Way Meaner in the Original Pilot
Television shows can't just be full of kind-hearted, fun-loving characters. If they were, they'd be pretty boring to watch! No, we need characters with depth, and that means that the inclusion of those with less-than-stellar personalities — even if we end up hating them — can make the show better.
Of course, sometimes our associations with these brash characters can even be passed off to the actors who portray them, but that's just part of show business. 
In The Big Bang Theory, Penny has definitely earned a reputation as mean and abrasive, but fans might be shocked to learn that she was toned down after the original pilot. 
'The Big Bang Theory' had a long and successful run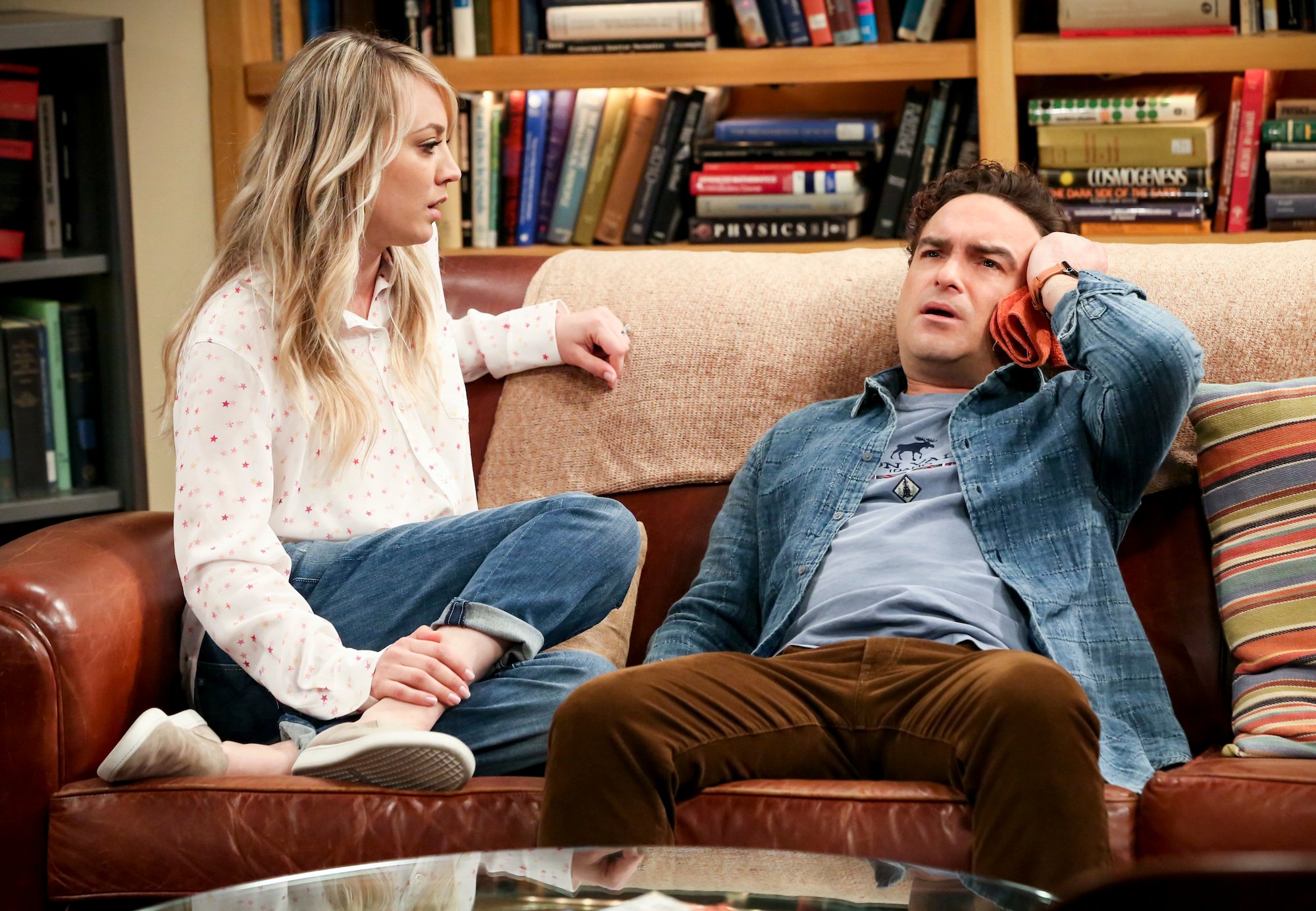 The Big Bang Theory is a CBS sitcom that premiered in 2007 and ran for an impressive 12 seasons. At the creator's helm for the series was Chuck Lorre, famed television producer and writer responsible for such hits as Roseanne, Two and a Half Men, and Dharma & Greg.
Clearly, Lorre has the experience to bring a successful sitcom to life, and The Big Bang Theory took a familiar format and added a new twist that delighted many fans. 
At the heart of the show is the juxtaposition of Penny, an aspiring actor, and her neighbors who live across the hall, a pair of Cal Tech astrophysicists named Leonard and Sheldon.
The show focuses on Leonard's attempts to woo Penny as well as Penny's attempts to help the socially awkward duo and their friends find connections to the world outside their studies.
Filled with scathing one-liners and sweet moments of connection alike, fans were drawn to the characters who they got to see grow and change over many years until Jim Parsons — who played Sheldon and was largely regarded as the star of the show — decided to move on. 
'The Big Bang Theory' divided viewers
The series definitely had a successful reception that allowed it to have such a long run filled with critical accolades. It enjoys an 8.1 rating on IMDb and received numerous Golden Globe nominations (and one win) as well as several Primetime Emmy and Screen Actors Guild nominations and awards.
Without a doubt, the show was a success, and many were happy to see representation of nerd culture and neurological atypicalities on the screen. 
At the same time, it garnered criticism from those who saw it as too stereotypical. Many saw Penny's character, in particular, as shallow and overly dependent upon the "dumb blonde" stereotype.
The men in the show, who portrayed nerds in a way that was originally seen as edgy and unique, eventually started to feel one dimensional as well. Viewers were particularly disappointed that Sheldon, who was portrayed as being on the autism spectrum, was shown as having so little empathy or compassion.
Many felt that this portrayal furthered negative stereotypes about autistic individuals. 
The original pilot for 'The Big Bang Theory' was much different
The original pilot for The Big Bang Theory showed a much different direction for the show, and most of those differences centered around the character who would eventually become Penny.
Penny is definitely portrayed as someone who tells it like she sees it with an abrasive personality. Originally, however, she wasn't supposed to be in the show at all. Instead, Sheldon and Leonard offered their spare bedroom to a woman named Katie who was dealing with a nasty divorce. 
If fans saw Penny as too mean, they definitely would not have been a fan of Katie. According to Screen Rant, Katie was portrayed by Amanda Walsh, and it was her abrasive and mean personality that made the first pilot a no-go for CBS. Katie was portrayed as someone who would take advantage of the two men and their kindness, and the network didn't feel like it would play well with fans.
When the creators went back to CBS with revisions for a second try, they had changed Katie to Penny, a recently single (though not divorced) woman who moved across the hall rather than into the spare bedroom. While fans might find it hard to believe, they also made her nicer and more likable.