'The Big Bang Theory' Reunion? 'Friends' Has Kaley Cuoco Itching for One
The Big Bang Theory had a long run on CBS before it went off the air. It's regarded as one of the more popular sitcoms of the last 20 years. The show had a sizable fanbase, and it's a bit surprising there hasn't been word of a reunion yet. 
In an era of reboots and reunions, it seems like only a matter of time before the gang from this hit show gathers around to reminisce about old times. There's at least one cast member who thinks it would be a great idea. Here's the story of how the Friends reunion has Kaley Cuoco wanting to get the band back together. 
The 'Friends' reunion reminded fans of one of the most popular sitcoms of the 90s
For a Friends fan, the reunion special released earlier this year had it all. Rather than bring the cast together for an actual scripted episode of the show, they simply gathered for an interview where they shared memories of their time on the show. 
According to MSN, Courteney Cox said it was hard for the cast to contain their emotions when they entered the set they called their professional home for over a decade: 
"I don't think… any of us had any idea how emotional we would be when we walked onto the set…and it was so emotional that we just started crying."
Matthew Perry echoed her thoughts, stating, "Reuniting this cast again—I knew it was gonna be a really seriously emotional experience. And it has been." 
With this in mind, it would only make sense that the star of another very popular show would have ideas of a potential reunion. 
Why Kaley Cuoco wants a 'Big Bang Theory' reunion after watching the 'Friends' reunion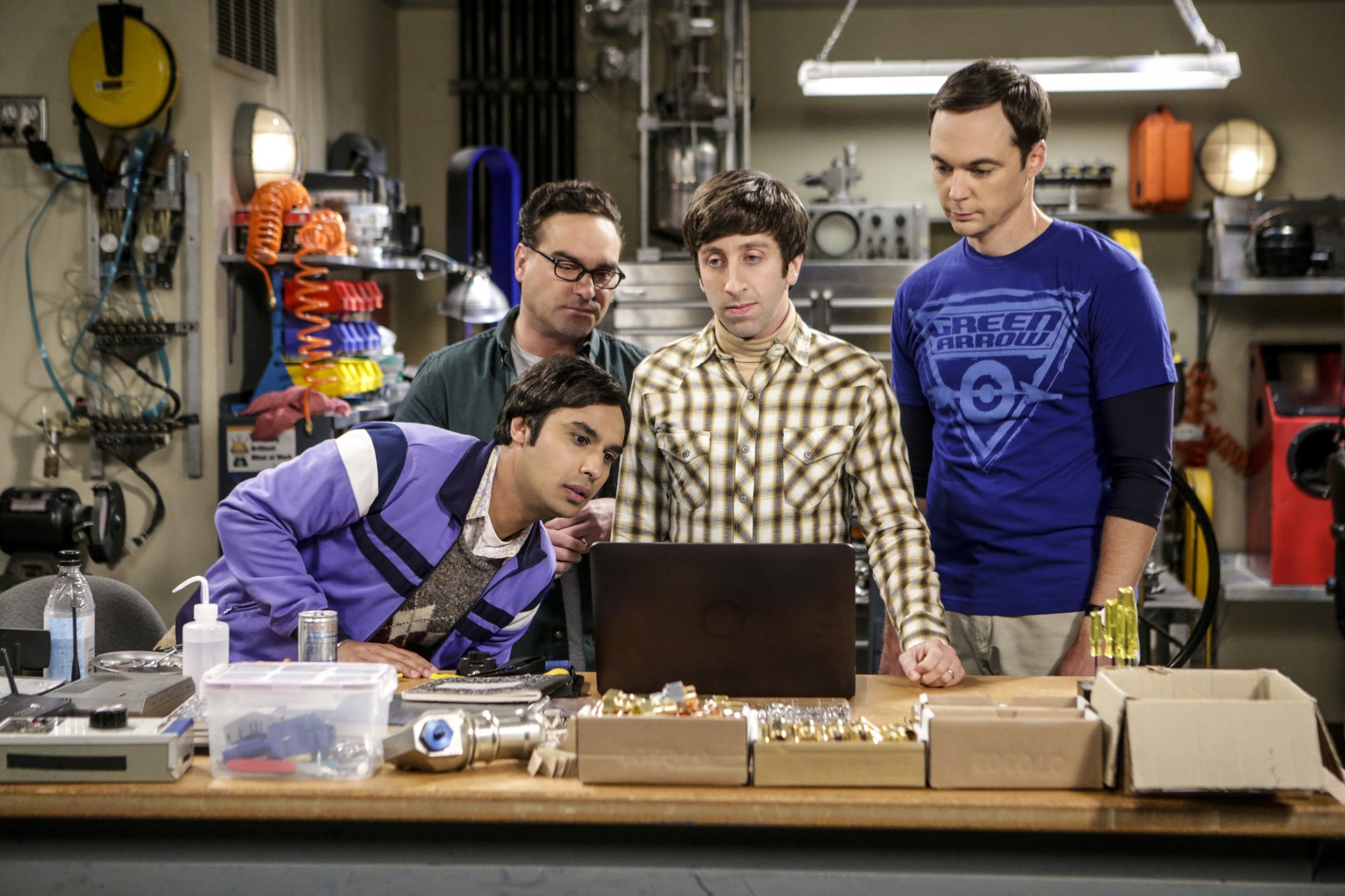 Cuoco watched the Friends reunion and immediately thought of what it might mean for her show. According to IMDb, The Big Bang Theory ran from 2007-2019. In a recent interview that mainly covered her new show, The Flight Attendant, Cuoco spoke about a hypothetical reunion and was all in favor of it. 
She told Variety that she definitely wants to do the same thing as the Friends cast. A fan of the show, Cuoco took the show in and thought it was a great idea. She stated: 
"When I watched, I definitely thought, I would love to do that one day. I would love to do that with our show,"
If it were up to Cuoco, it sounds like the cast would be getting together on HBO Max (or perhaps another streaming service) ASAP. But what is the likelihood of a reunion occurring? 
Will a 'Big Bang Theory' reunion happen any time soon? 
So what's the answer as to whether the cast will get back together? Well, there's been no talk of an actual reunion beyond Cuoco's speculation. But if fans want to use the Friends reunion as a guide, they shouldn't hold their breaths. 
Keep in mind that Friends ended in 2004. That means that when the reunion special hit HBO Max in 2021, it had been off the air for roughly 16 years. That gave fans of the show years to pine after a reunion, making it hotly-anticipated when it did occur many years later. 
There's no question The Big Bang Theory was beloved when it was on the air, as it consistently scored sky-high ratings. But it just ended two years ago. It's hardly given its fanbase any time to miss it. 
Fans would likely be interested in a reunion show, but it would make more sense to wait a few years before the cast reunites. If they allow some time for the viewers to miss it, they'll be more likely to clamor for the show to take place.