'The Big Bang Theory': Who Voiced Howard Wolowitz's Mom?
Howard's mom, Mrs. Debbie Wolowitz, was never seen on 'The Big Bang Theory.' But the actress behind her iconic voice left quite an impression on fans.
Howard Wolowitz (Simon Helberg) was a quintessential mama's boy on The Big Bang Theory.  And despite his numerous vocal interactions with her during the series' run, his mother, Debbie, was never seen on camera. Mrs. Wolowitz's voice was memorable, and it left a lot of fans wondering who played her.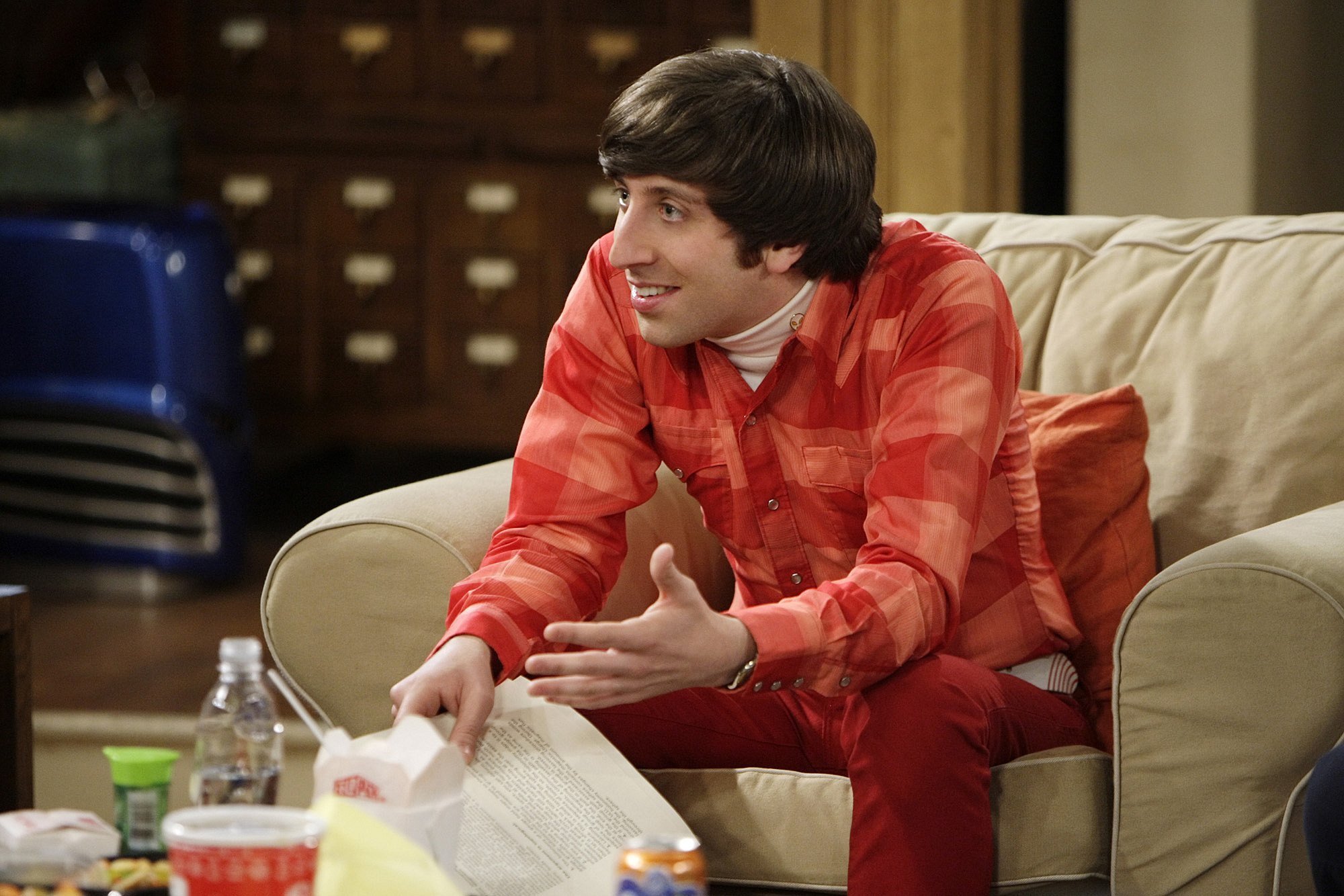 Howard's mom was played by Carol Ann Susi
Late American actor Carol Ann Susi was the iconic voice behind Mrs. Wolowitz. Prior to The Big Bang Theory, Susi was most known for her role as Monique Marmelstein on ABC's The Night Stalker. 
The actor appeared in a number of other series, including Cheers, Doogie Howser, M.D., and Six Feet Under. On the Season 3 episode of Seinfeld, "The Boyfriend,"  George (Jason Alexander) goes on a date with Susi's character after her unemployment officer father busts him. 
Susi died in 2014 
Susi died of cancer in Los Angeles in 2014 at the age of 62. The Big Bang Theory was heading into its eighth season when the tragic news hit. And the entire cast and crew shared their heartbreak over the loss. 
"Unseen by viewers, the Mrs. Wolowitz's character became a bit of a mystery throughout the show's eight seasons," showrunners wrote in a statement at the time. "What was not a mystery, however, was Carol Ann's immense talent and comedic timing, which were on display during each unforgettable appearance. In addition to her talent, Carol Ann was a constant source of joy and kindness to all."
Cast members like Melisssa Rauch and Mayim Bialik shared kind words for Susi on Twitter. "So grateful to have known Carol Ann Susi who brought laughter & light with her always," Rauch tweeted. "She'll forever be in my heart."
After Susi's death, The Big Bang Theory writers paid tribute to her on the Nov. 13, 2014 episode, The Septum Deviation. 
'The Big Bang Theory' star didn't mind being unseen
In a 2013 interview with Cleveland, Susi revealed how showrunner Chuck Lorre described the role to her when she joined The Big Bang Theory  as Mrs. Wolowitz in season 1. She said he told her it would be similar to the Carlton the Doorman character from Rhoda, where she would only be heard and not seen. 
"[Lorre] said, 'You don't mind not seeing the hair and makeup people for the next 10 years?' And I said, 'Not at all, as long as I get paid,'" Susi explained.
All of her co-stars were in the spotlight, but Susi didn't mind remaining unseen to the audience. "It didn't bother me that they'd never show Howard's mother," Susi told the outlet.
"I absolutely didn't care. A job's a job. You just go in wanting to get the job, so I read for the casting director. They called me back. I read for the producers, and that was it."
When she first took on the role of Howard's mom, Susi wasn't sure exactly how to play it. "It just hit me that they wanted someone who was screaming at him all the time, so that's what I did," she revealed. "It's a great job. Are you kidding? I have a ball."