'The Big Bang Theory': Why We Never Got to See Howard and Bernadette's Kids
Fans watched Howard and Bernadette date, fall in love, get married, and have two babies on The Big Bang Theory.  The couple's professional and personal lives were shown on the series, but for some reason, their children never were. They would have been an adorable addition to the show, so why didn't we ever get to see Howard and Bernadette's kids on-screen?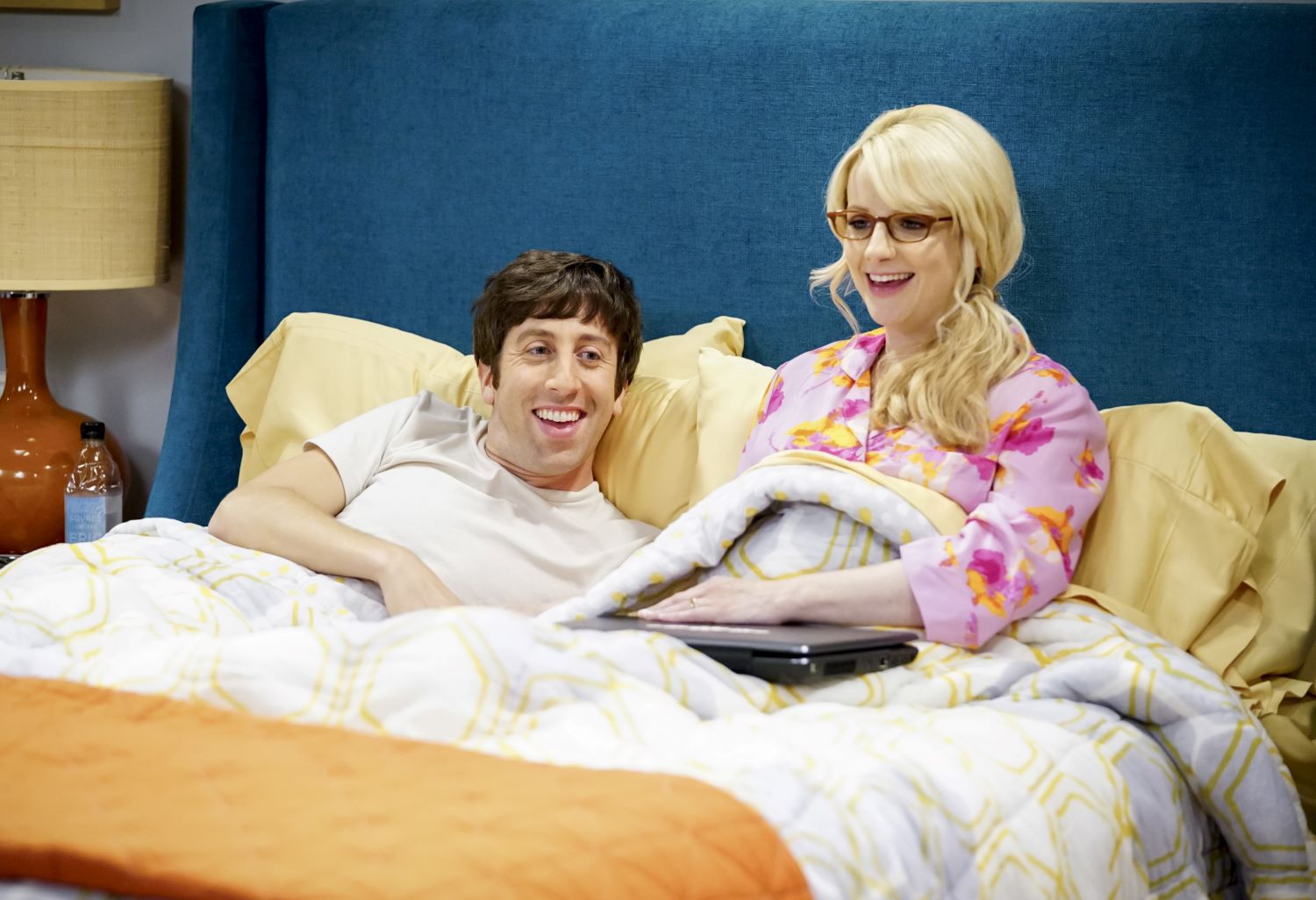 Howard and Bernadette's relationship evolved through nine seasons of 'The Big Bang Theory'
In the first three seasons of The Big Bang Theory, Howard Wolowitz (Simon Helberg) was desperate and single but tried his best to come off as a ladies' man. He tried to hit on Penny (Kaley Cuoco), but that, of course, didn't work. And when Howard went to bars and clubs with his best friend, Raj Koothrapali (Kunal Nayyar), to pick up women, he never found much luck. 
But that all changed in season 3. Penny introduced Howard to her Cheesecake Factory co-worker Bernadette Rostenkowski (Melissa Rauch), and the two hit it off. They faced a few relationship hurdles, but by season 4, Howard and Bernadette were engaged.
In the season 6 episode, "The Countdown Reflection," Howard and Bernadette decide to get married before leaving for the International Space Station. They get married on the roof of Sheldon (Jim Parsons) and Leonard's (Johnny Galecki) building, with their friends officiating the wedding.
The couple had two kids 
While Penny and Leonard and Sheldon and Amy (Mayim Bialik) dated and married on the show, Howard and Bernadette were the only ones seen having kids. In the season 9 episode,  "The Positive Negative Reaction," Bernadette tells her husband she's pregnant with their first child and reveals that it was conceived on Sheldon's bed. 
She gives birth to their daughter, Halley Wolowitz (named after Halley's Comet), in season 10. In the following season, Bernadette learns she's pregnant again. And soon after, the couple welcomes their son, Neil Michael Wolowitz, who they named after the legendary astronaut, Neil Armstrong. 
Why Howard and Bernadette's kids weren't really shown on 'The Big Bang Theory'
The only time fans got to see Halley (Sailah Nicol) and Neil (Nate Ash) was in The Big Bang Theory's series finale. In "The Stockholm Syndrome," the kids are shown as Howard and Bernadette say goodbye before leaving for Stockholm to attend Sheldon's Nobel Prize reception. 
With so much of the character's lives shown, many fans wonder why their kids were never seen until the finale. Well, according to showrunner Steve Holland, it was because the producers didn't want any kids on set. 
"It was intentional to leave them out before so we didn't have to deal with working with small children on set for all these years," Holland told EW. "It seemed like a fun little easter egg to put them in at the end."
He also noted that they hadn't planned on showing the kids in the finale. But creator Chuck Lorre thought it would be a good idea.  
"That wasn't even in the original breaking of the finale," Holland revealed. "When we got to the scene, Chuck said, 'Why don't we just do it? Why don't we put them in?'"