The Big Bang Theory': Will There Be a Reunion? 1 Star Weighs In
Few sitcoms shined the spotlight on geek culture the way that The Big Bang Theory did, and as such, fans responded in numbers.
The Big Bang Theory has only been off the air for two years, and despite new projects from its stars and a popular spinoff series, fans still want more.
Few sitcoms shined the spotlight on geek culture the way that Big Bang did, and as such, fans responded in numbers. However, with several old series staging reunion specials, fans and cast members alike want The Big Bang to follow.
What was 'The Big Bang Theory?'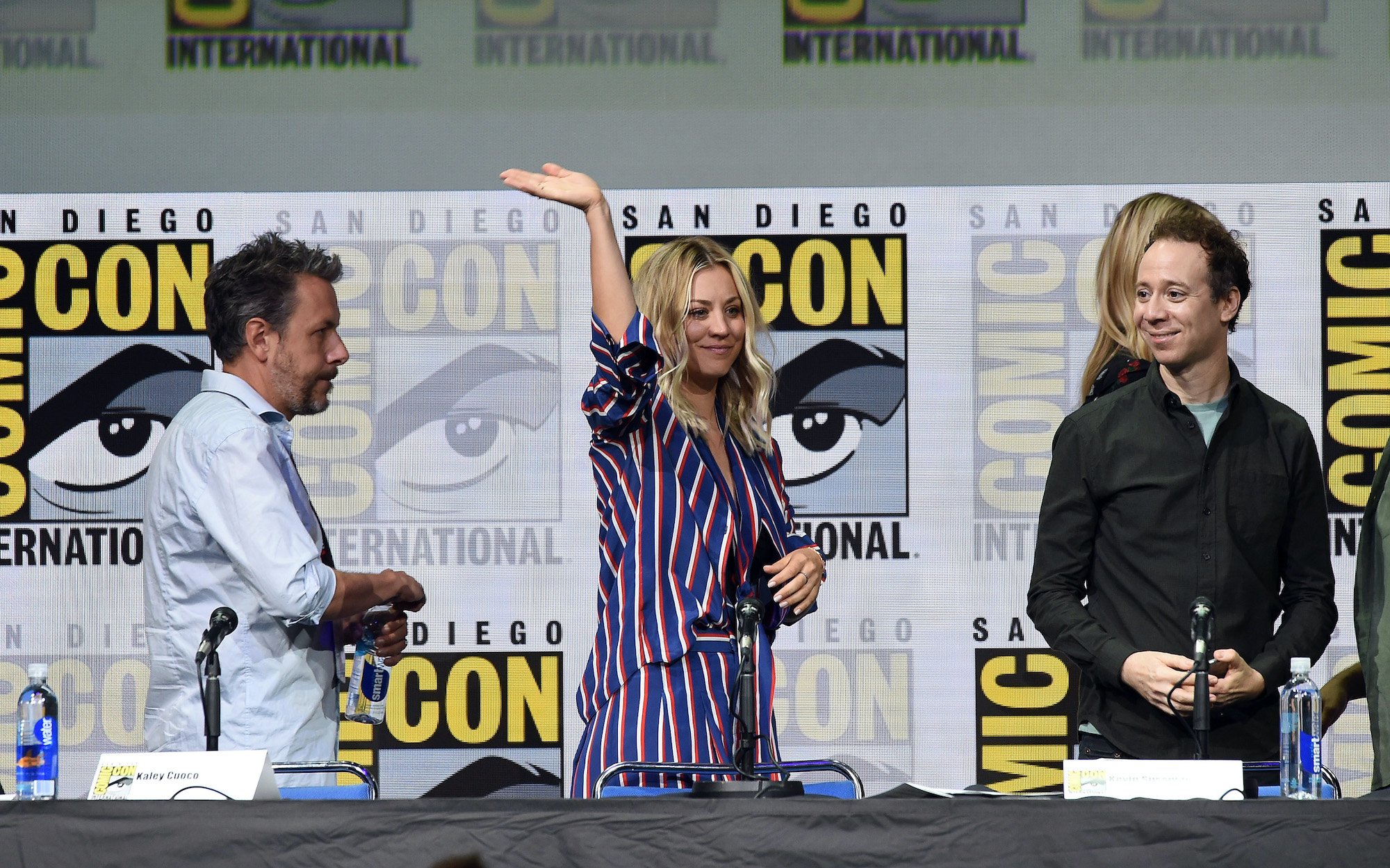 RELATED: 'The Big Bang Theory: 3 Times Caltech Should Have Fired Its Employees
According to IMDb, The Big Bang Theory was the brainchild of Bill Prady and television legend Chuck Lorre in 2007. Seeing the booming geek culture around the world, Lorre wanted a series for nerds and by nerds. In this series, they were not pushing people into lockers. The four leads were lovable, albeit eccentric personalities who made their names in different fields of science and technology. 
As the series grew, it became a museum of geek culture. From accurate math and science, only a select few would understand to an endless line of memorable cameos from Star Trek, Star Wars, and other staples of the geek community. The show remained on the air for 12 years and built up a massive following. 
However, with a recent run of reunion specials, some are already getting antsy for an update from their favorite geeks. 
Mayim Bialik speaks out
RELATED: 'The Big Bang Theory' Star Simon Helberg's Dad Is a Famous Actor Too
Mayim Bialik is no stranger to beloved television. As a child actor, she appeared in five seasons of the hit television show Blossom. After acting off and on for many years, however, Bialik returned to hit television as a regular on The Big Bang Theory when it was already a massive hit. The perfect love interest for the eccentric Sheldon, Bialik became as entrenched as the series as any of its nerdy leads. 
Not long removed from the series; however, Bialik is open to a reunion special but thinks that time has to let the original series fade into the background. 
"Look, I think it's still very soon, you know?" Bialik told Insider. "I haven't heard anything about it, and I just feel really lucky that I get to continue working with Jim Parsons in a producer capacity.
This echoes at least one other star, as Cuoco would also love to see a reunion special.
Cuoco on board
Speaking about the upcoming Friends reunion special, the actress spoke about her desired to reunite with the people she spent over a decade with at CBS. 
'I would, for sure, do a reunion. Absolutely… I am down for a reunion for Big Bang," she told Metro. "I'm counting down the days till the Friends reunion airs, it's all I can think about. By the way, I will have a viewing party."
Comparing the two series, however, Cuoco believes that Big Bang has been off-air too shortly to justify a reunion already. From Bialik's Call me Kat to her The Flight Attendant, cast members have already moved on from the show that made them famous. However, Cuoco still sees the light at the end of the tunnel. 
'It's funny because Friends ended years ago, but you watch friends, and it feels like it was just on. It's still so current and modern.' Cuoco continued. "But, Big Bang just ended, so I think we need to give it a little bit of a break. I look forward to a reunion. I hope that our cast would be down for that sometime in the future. I'm ready for that, anytime.' 
Whether this ever comes to be or not, it's hard to understate the importance that The Big Bang Theory had at a time when single-camera sitcoms were already on the outs. While Young Sheldon and the actors' unrelated projects could end up filling the void, fans are already clamoring for a Big Bang reunion. If the cast is as on board as Cuoco and Bialik, however, a reunion seems as inevitable as science itself.