The Big Lie January Jones Told on 'X-Men'
Keeping fit for superhero movies is almost a "written in stone" prerequisite to keep up with the physical demands. While this is something every actor and actress realizes for the MCU and DC in recent years, earlier superhero movies had the same. It was a similar requirement for the old rebooted X-Men movies in the last decade.
January Jones's Emma Frost became one of the most popular characters in the first reboot: X-Men: First Class. With Frost as a superhuman mutant, Jones had some pressure in staying fit since Emma had a killer body to uphold her physical abilities.
In a recent interview, Jones revealed she cheated a little on her fitness while filming that first X-Men revival. She somehow kept this under wraps while filming, but never returned for more X-Men films afterward.
Who did January Jones play in 'X-Men'?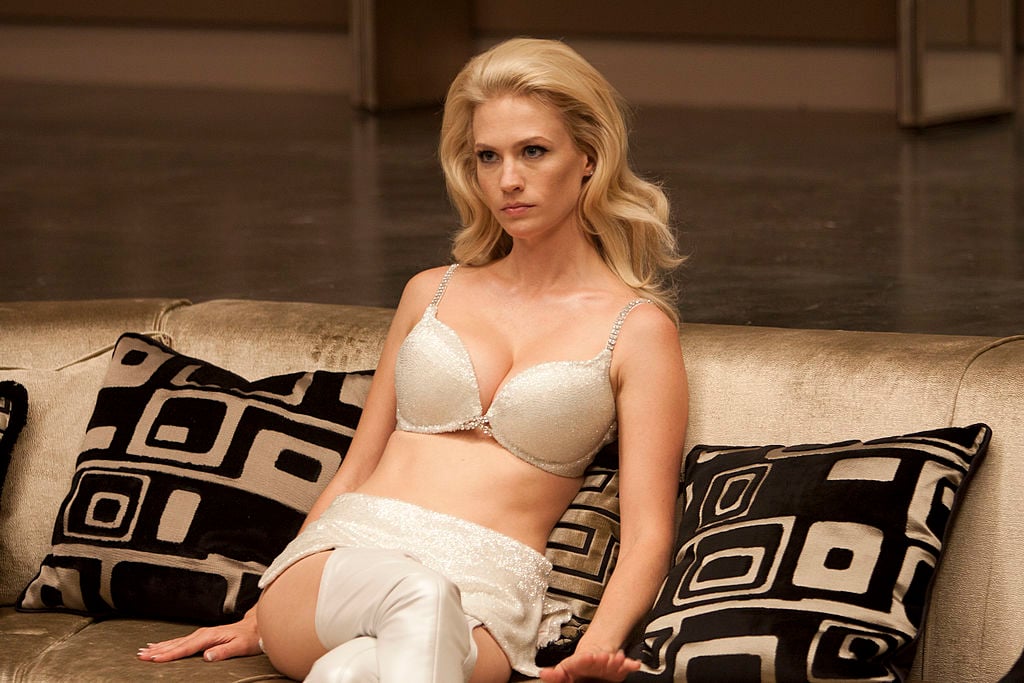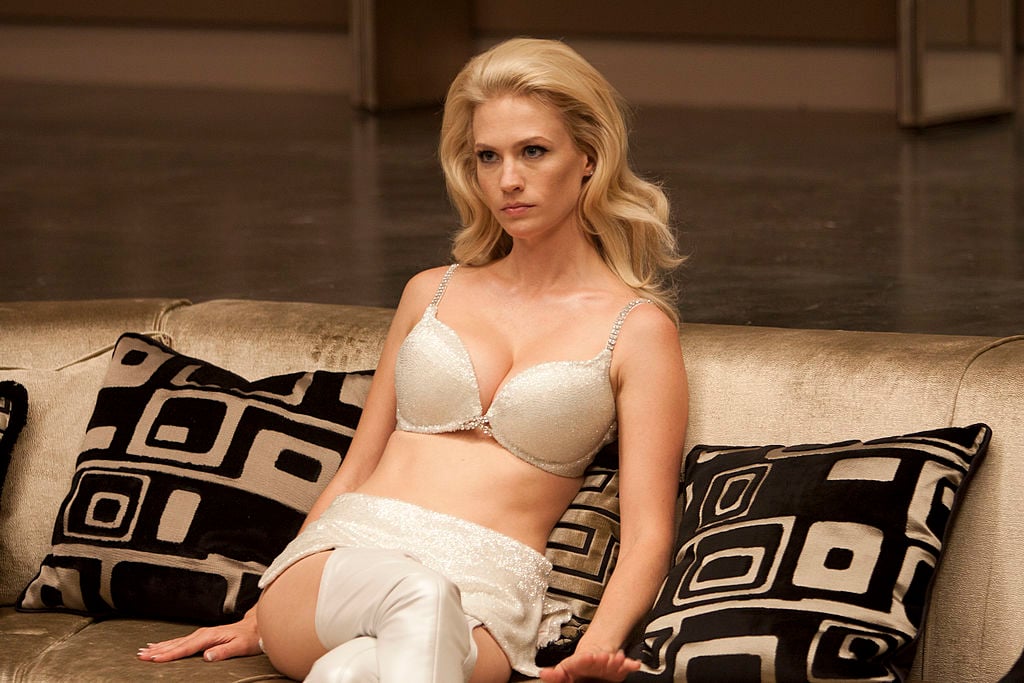 Jones appeared in one film to play Emma Frost in Matthew Vaughn's 2011 film X-Men: First Class. Frost's superpowers include telepathy and morphing into a diamond form of a human. The character is part of the Hellfire Club: a villainous mutant group.
At the time of release, Jones was on AMC's hit drama Mad Men. Both Mad Men and the X-Men film were set in the 60s. While that was initially a drawback for Jones, she happily embraced the superhero role when she realized how different the parts were.
Jones told Complex: "When I heard that this installment of 'X-Men' was gonna take place in the '60s I was like, 'Oh my God, you must be kidding me!' But I read the script and familiarized myself with the character of Emma Frost. She's so, so far from Betty and from 'Mad Men,' and it takes place in that time but it doesn't feel like a period movie."
January Jones shares a secret about her 'X-Men' workout routine
Not until a recent interview in Shape Magazine did Jones say she told a lie about keeping in shape while filming First Class almost a decade ago. At the time, she only agreed to do the film to do something different from Mad Men.
Little did she know working out would be intense to keep the figure of Emma Frost true to life. During filming, she revealed she lied to her personal trainers about keeping up her fitness program.
Rather than work out in her hotel room like she was supposed to, Jones was usually watching Friends reruns and "having full tea service." It's a scenario nobody would blast her for since working out constantly just to stay in shape for a superhero movie seems more than excessive.
Others might look at that as not quite earning one's paycheck. Nobody can say she still didn't look perfect when playing Emma Frost in the film. As a result, some might suggest working out all the time for a movie is a little over the top and physically dangerous.
Did January Jones not return to 'X-Men' because she didn't like to work out?
A couple of years after First Class released, many pestered Jones about whether she'd return as Emma Frost. Of course, her character was thought to have died later, something Jones pointed out in interviews then.
Not that anybody can't be brought back in the Marvel universe. In 2013, though, Jones pointed out she didn't think she'd be back because she doesn't like to work out excessively.
"They'd have to give me a long heads-up though, because I don't really like to work out," Jones said.
Was this why Marvel didn't bring her back, simply because she didn't live up to workout obligations? This scenario might seem petty by the studio if there's really any truth to it.
Looking at it a little more carefully, it might give second thoughts to trainers who think working out at obsessive levels is good for the body. Let's say kudos to Jones for wanting a more natural look and not causing possible injury to her body.