The Big Reason Why Emma Stone Should Sign a Prenup With Fiance Dave McCary
When someone gets married, they generally do it for love. That's why signing a prenup can sometimes seem like it's the opposite of love. After all, if you love the person, you won't be divorcing. If you love them, money doesn't matter. Right?
It's not that easy, and as rich people have shown the world, prenups are definitely on the list of wedding to-dos. While they are common among the Hollywood elite, and certainly among people that are worth millions, the average person doesn't always understand the importance.
Deciding to sign a prenup is still a big decision and one that doesn't come easily. Even so, there are big Hollywood names that never got a prenup.
What is Emma Stone's worth?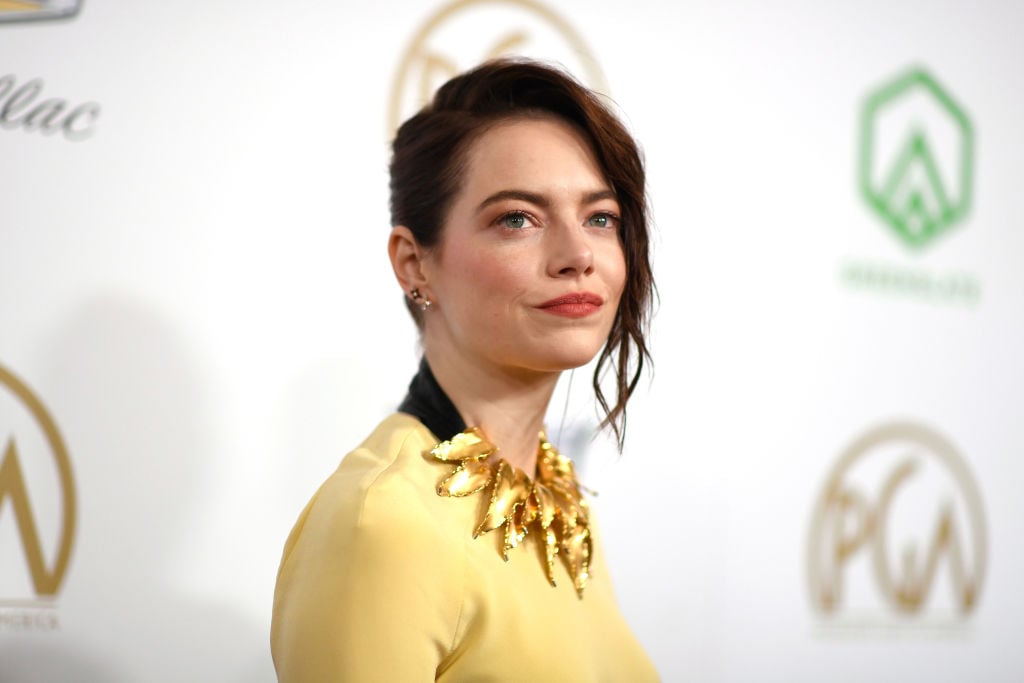 Emma Stone is a highly sought after actress worth an estimated $30 million. She's been in movies such as The Amazing Spiderman, La La Land, and The Help and topped Jennifer Lawrence as the highest-paid actress in Hollywood in 2018. 
She's not only an actress, though, she also invests in real estate, owning several homes in New York and California. She's been in high-profile relationships before, with two notable ones before her engagement to Dave McCary. 
Who is Dave McCary?
If you didn't know Stone was engaged, you're not alone. Some fans didn't even know she was seriously dating, but they've been together since 2017.
So who is this fiance of hers, Dave McCary? He's a Saturday Night Live segment director and writer.
Stone and McCary met in 2016 when she hosted SNL. They quietly dated, as is par for the course for her relationships, until a photo popped up in December 2019 that showed her wearing an engagement ring, and the rest is history.
He's good at his job: He's been nominated for three Emmy's for his work on SNL. He's also broken into filmmaking with Bigsby Bear and is co-founder of the comedy group Good Neighbor. With all his work, he's estimated to be worth about $2 million.
Why Emma Stone and Dave McCary need a prenup
If Stone and McCary want to ease their worries about the future, signing a prenup can help. It may seem counterintuitive to do so since it isn't the most romantic conversation to have, but not having to worry that you'll lose your fortune or your spouse is in it for the money is a pretty good feeling to have. They can take a page out of these celebrity's books; none of them signed a prenup, and you can bet they regret it now.
A prenup is a legal document that dishes out who gets what before you ever get married. This is important so that if the financial situation changes (like one person becomes famous after the marriage) or divorce does happen, both couples walk away with their fair share, and no one takes something that isn't rightfully theirs. It protects what you've made before the marriage and what you'll make after, too. And all sorts of crazy rules can be added, like if X cheats, Y gets $500,000 or for every year they stay married, the wealthier spouse pays the other spouse X amount of dollars.
For Stone and McCary, it's obvious a prenup is needed. She's worth far more than he is, so the discrepancy in what they make is there, which is one big reason to sign one. It has nothing to do with the chances of their marriage working, or if they love each other, it's just smart logic. All they have to do is look to some of their celeb friends to see why it's essential. Some famous names with no prenup include Reese Witherspoon and Ryan Phillippe (although she reportedly never signed one with Jim Toth, her current husband, either), Brad Pitt and Jennifer Aniston, Khloe Kardashian and Lamar Odom, and Ashton Kutcher and Demi Moore.
The list of unfortunate stars without prenups that had to give up a pretty penny is long. Tom Arnold reportedly got $50 million from Roseanne Barr because they didn't have a prenup, and Jennifer Lopez allegedly gave Chris Judd $15 million to end their marriage. Madonna was worth an estimated $500 million when she split with Guy Ritchie and lost a fortune, with him walking away with about $85 million and an additional $60 million in assets. And Russell Brand divorced Katy Perry two years after they married without a prenup (he didn't want one) and now has almost $20 million of her money in his pocket.
Learning lessons from those before you
There have been some pretty insane Hollywood prenups, but a prenup doesn't have to be crazy or out there to work. The most important thing is to learn from the mistakes of those that have gone before you: if you make big bucks or there's a huge difference in you and your fiance's income, you probably need a prenup.