'The Biggest Loser': Exclusive Sneak Peek At Tonight's Emotional Episode
Things are heating up on USA's The Biggest Loser. Out of twelve original contestants, three have been eliminated and the coaches – and viewers – are finding out who is willing to put 100% in to last until the end.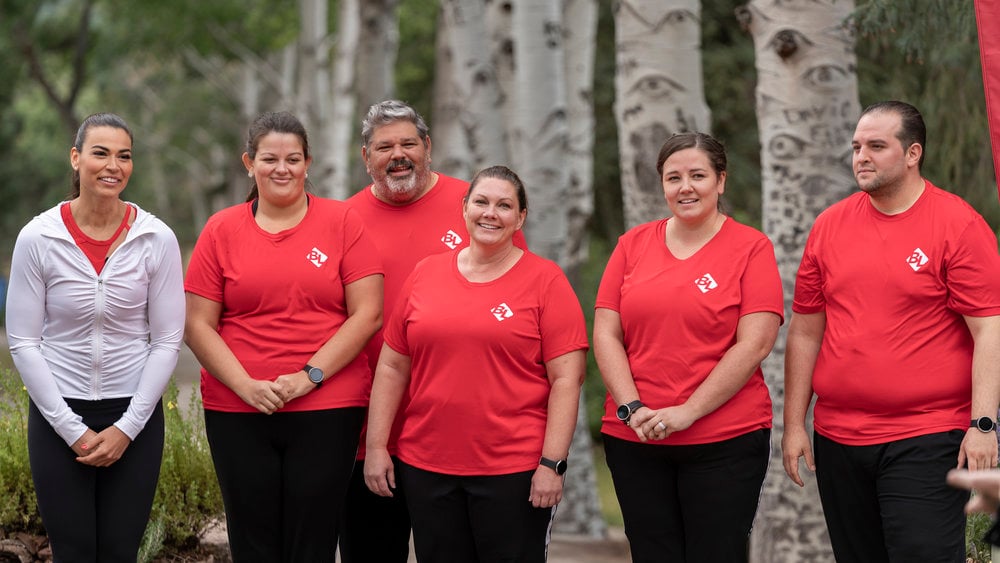 Here's a sneak peek at tonight's episode with Coach Erica Lugo getting tough with a contestant who is feeling the burden of the competition weighing on her in this fourth week.
It's getting real on The Biggest Loser.
Sneak peek at tonight's episode
On tonight's episode trainer Erica Lugo catches contestant Katarina Bouton having an anxiety attack – while on the treadmill. Bouton was hitting a wall and the coach swooped in to not let her give up. Giving up is too familiar to the contestants and that is what both coaches Lugo and Steve Cook are there for, to help them push past the war going on in the contestants' minds.
Lugo related in the clip what happened to Bouton saying, "Last time we were in the gym, Kat had a major anxiety attack. Today, it's like it never happened."
Take a look at the clip above to see how it all worked out. The revamped The Biggest Loser is helping contestants see their weight loss from a holistic perspective, so that their losses are for keeps!
Coach Erica Lugo isn't mincing words
The contestants on this reboot of The Biggest Loser know where Lugo is coming from. The trainer has an amazing backstory of her own: she's lost 160 pounds, is a single mom, and is a survivor of thyroid cancer. She doesn't want to hear any excuses from contestants.
Anyone hoping to win the $250,000 grand prize and to be called The Biggest Loser should not even try to tell Lugo that she doesn't get them or doesn't understand. She's been through it all as someone who has successfully lost weight and kept it off. She knows life's challenges and doesn't use them as excuses.
Lugo was most surprised by this
Lugo told Showbiz Cheat Sheet in January about the one thing that surprised her most in working with contestants.
"The biggest thing is, I did not think how close I would be with these people," Lugo shared. "When I got the job, I kind of went into it – 'Ok, this is my job, I'm hired to help these people in more ways than just losing weight, I need to just focus on that end-goal, and that's it.' "
"And then you start building relationships with these people, and you are with them every day for hours a day, and you can't help but fall in love with them. . . Because they're just trusting you with their hearts, their souls, and their vulnerability."
Don't miss the new episode of The Biggest Loser tonight at 9:00PM EST on USA!
Read more: Bob Harper Had To Drop CrossFit Because Of His Heart Attack – Here's The Workout He's Turning To Now