'The Biggest Loser' Reboot: Meet the New Contestants!
The Biggest Loser reboot starts tonight on USA!
The revamped weight-loss reality show and competition introduces viewers to new trainers, Erica Lugo and Steve Cook, plus former trainer Bob Harper returns this time around as the new host.
Without further ado, here are the 12 new contestants for the revamped The Biggest Loser!
Domenico Brugellis is a former chef and dad raising a six-year-old daughter in New York. He's starting out at 323 pounds and, as the food manager with the NYC Department of Education, he's responsible for creating the menu for students across New York City. He'll definitely pick up pointers for some great school lunches!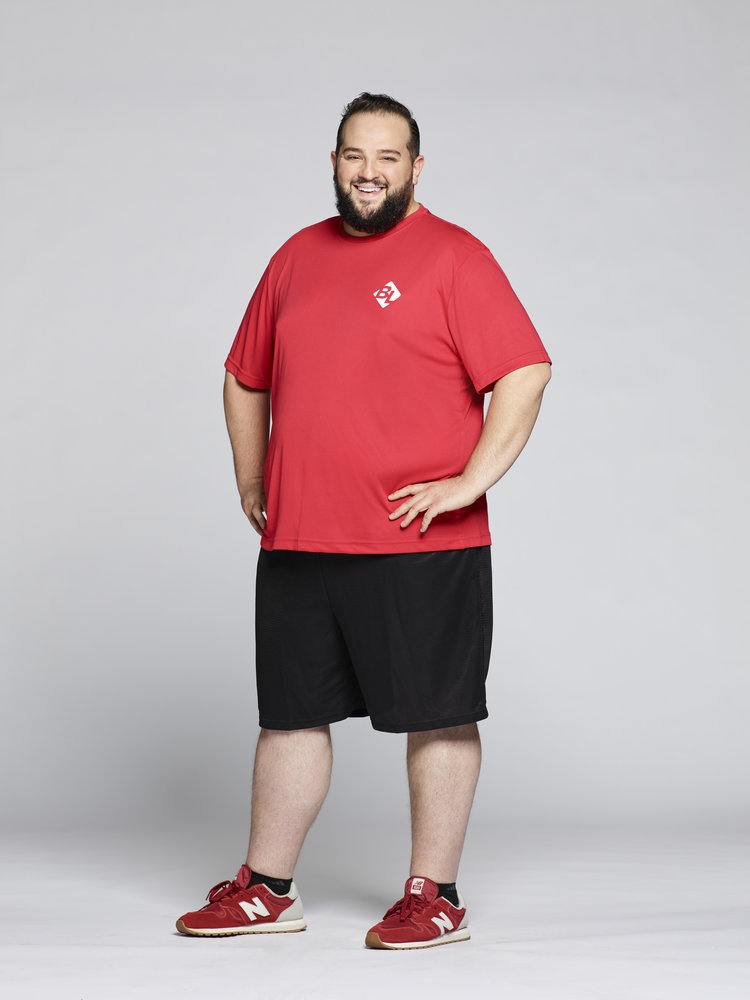 Jim DiBattista of Philadelphia, Pennsylvania, has got the eye of the tiger. Showbiz Cheat Sheet asked him how he thinks he'll do on the show. He replied, "I coach 8th-grade football like I am in the Super Bowl, of course. I am going to go extremely hard for a chance to lose weight and to become the next Biggest Loser." DiBattista is starting the season out at 385 pounds.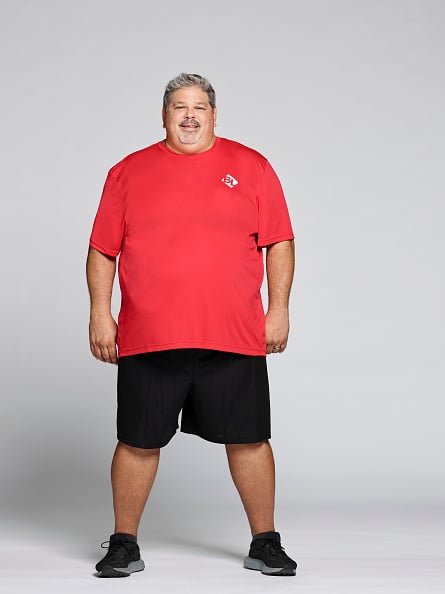 Twenty-three-year-old Katarina Bouton is a cardiac nurse from Jacksonville, Florida and joined The Biggest Loser at 293 pounds. One of her main reasons for joining the show? She tells us, "My job as a nurse . . . played a huge part . . . I saw my future self at work every single day. . . I weighed almost 300 pounds all while I tell my patients how to better themselves.
Kim Davis is from Mulberry, Tennessee and is starting out at 242 pounds. She's a breast cancer survivor and works as a top tour guide at a whiskey distillery.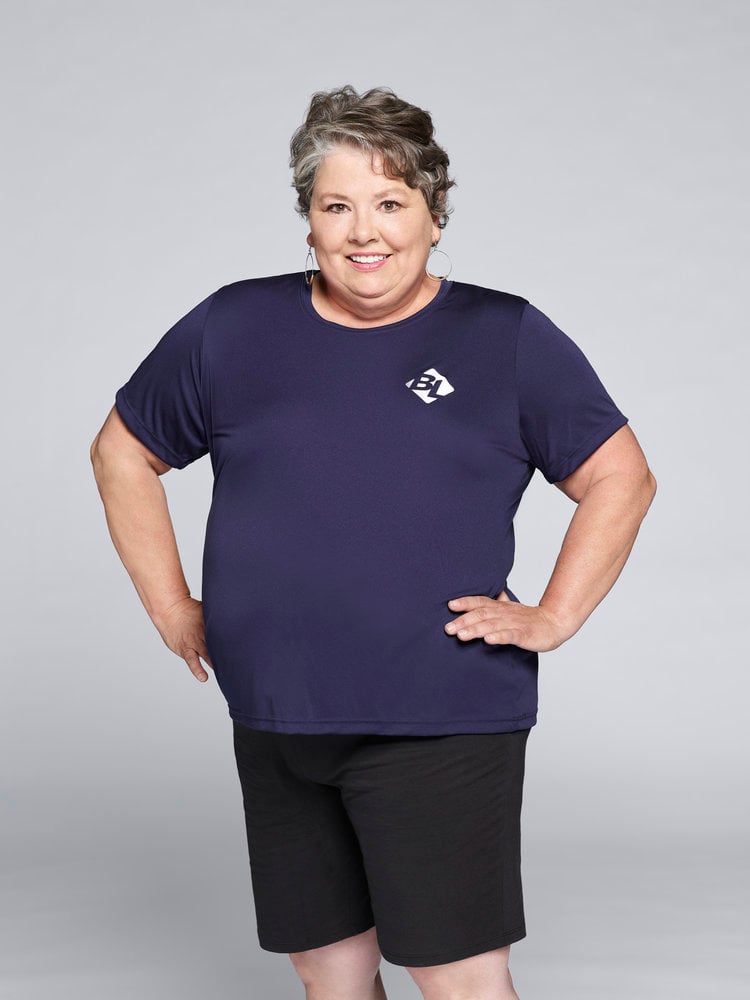 Teri Aguiar is a former Miss Missouri 1999, who became a flight nurse. Starting out at 256 pounds, she tells Showbiz Cheat Sheet that her kids are her big "why" for getting healthy. "As a single mom, I realized that my children are truly depending on me like never before. I can't afford to be sick, injured or unhealthy."
Starting out at 326 pounds, Micah Collum is 23 years old and from Oneonta, Alabama. He knows he'll become the next Biggest Loser, he tells Showbiz Cheat Sheet, because "I'm young, motivated, competitive, and I have a lot of heart."
Megan Hoffman is 35 years old from Simi Valley, California and works as an Operations and Retention Director at a gym. Her start weight is 290 pounds and we asked her what her obstacles have been to getting fit. "I would constantly put others before my own well-being and one day I just finally just got fed up with not being able to keep up with my friends."
Washington, DC-based professional school counselor PhiXavier Holmes is beginning her journey at 357 pounds. She told us she knew it was time to act when she found herself "taking more than 4-5 medications a day that were for obesity-related health issues, as well as noticing that my grandparents and I were taking the same exact medications."
Kristi McCart is a wife, mother, and family law and estate planning attorney based. The Riverview, Florida resident is starting out at 264 pounds and tells Showbiz Cheat Sheet she's winning this one because "I refuse to give up. Have you ever seen a momma bear back down? Well, you won't see me back down, either."
A Territory Sales Manager for a tobacco company in Lafayette, Louisiana, Robert Richardson II is the son of a former NFL player. Richardson was hoping to follow in his father's footsteps but was sidelined by weight-related injuries. He's starting out at 409 pounds and tells Showbiz Cheat Sheet he got on board with The Biggest Loser because "I knew eventually my health was going to turn for the worse and I had to do something to ensure I was here for my wife and my three-year-old son."
Delores Tomorrow is from Chicago, Illinois and served on the Advance Team for former First Lady Michelle Obama. Joining The Biggest Loser at her heaviest weight of 280 pounds, Tomorrow is in it to win it, telling us, "I'm a fighter and I don't give up easily. I believe I will do my very best to achieve my goals."
Kansas City, Missouri's Kyle Yeo is starting out at 302 pounds and tells us one of his biggest obstacles has been pretending to be someone he's not. "For the longest time, I felt that I needed to hide I was gay . . . All of the stress and mental battles caused me to turn to food! I knew if I wanted to be happy and lose the weight, I would have to be true to myself."
Watch 'The Biggest Loser' Tonight at 9:00PM EST on USA
Read more: 'The Biggest Loser': New Trainer Erica Lugo Talks Reboot, Losing 160 Pounds, and The Special Guests At Her Wedding