'The Biggest Loser' Recap: Week 2's Eliminated Contestant PhiXavier Holmes
Another week, so that means another eliminated contestant on The Biggest Loser.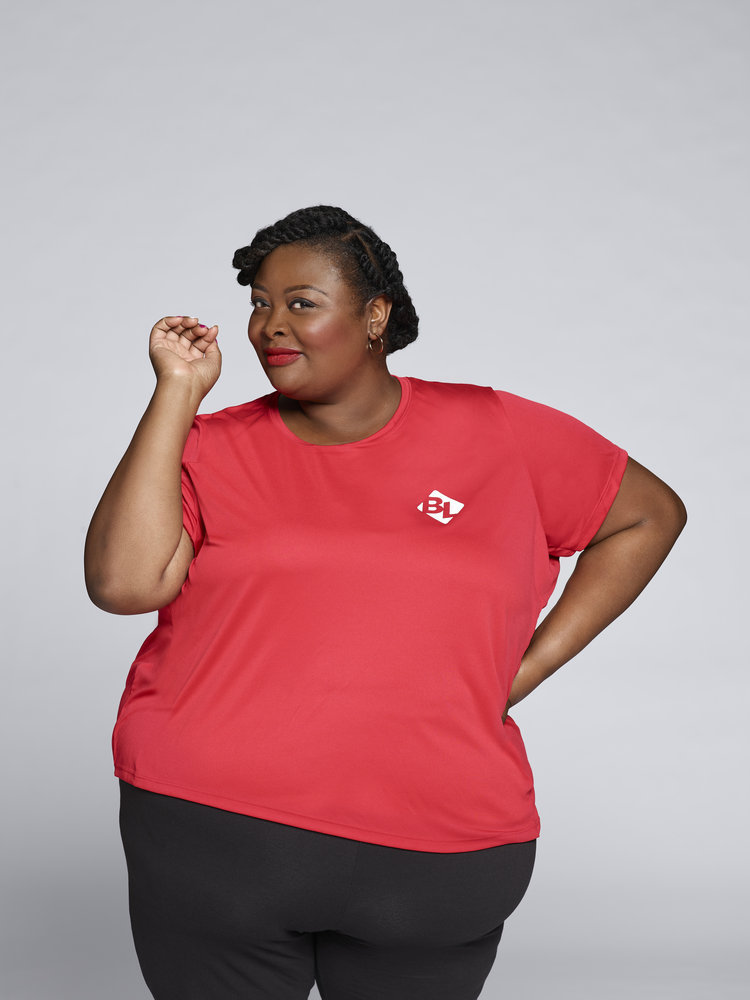 Showbiz Cheatsheet had the privilege of speaking by phone with the effervescent PhiXavier "Phi" Holmes. The 36-year-old Washington, DC resident took the time to chat with us after her elimination from the weight loss competition reality show.
Holmes shared honestly about what drove her from a young age to turn to food, and what life has been like now off of The Biggest Loser campus.
She may have been sent home but she just got some amazingly good news!
How she made it on to 'The Biggest Loser' campus
We asked Holmes what made her decide to take the very brave step of applying to be on the reboot of the show.
"I was taking the same medications as my grandparents, and they were in their late 70s, early 80s. It made no sense that I'm 36 years old and I'm going through the process of taking the same exact medication as my 80-year-old grandparents. I thought, 'what quality of life am I living if I'm taking all these medications for all these health issues?' "
"As soon as I heard they were coming back with a new season, I decided to take a chance and apply online. I was scared but I said, 'What do I have to lose?' "
She joined the show's casting call on Facebook, filled out the application, and filmed a videotape for the show's casting department. "I applied online, but I was like, 'I'm gonna go in person as well, because I'm serious about it.'"
Holmes was determined for her health and her life, to get on the show and producers clearly liked what they saw because she was quickly invited on.
Holmes got sent home with a weight loss percentage of 1.71%
She lost six pounds on last night's episode at the end of the second week – which is incredible – but not enough to keep her on the campus. The professional counselor fell below the yellow line and got sent home.
We asked her if she was surprised to be eliminated.
"I was! I'm going to be honest with you, I was surprised, but I also wasn't surprised. I was like, 'ugh, under the yellow line again?!' And I could see why people hated the yellow line before!"
"I had determined in my heart especially after seeing [week 1's eliminated contestant] Rob go home, and seeing everybody be sad that he went home. I decided to work my behind off the week after Rob was sent home."
"I knew the others felt I should've been the one sent home the first week, but I was pushing to try to get the double digits. Seeing myself fall under the yellow line was a downfall for me, but I was still proud to lose those six pounds."
Holmes was sent home but 'The Biggest Loser' has helped her make peace with food
Holmes father was killed when she was a young girl. It was, understandably, a traumatic experience for anyone, but especially for a young child. She didn't know how to articulate her pain, and so she turned to food.
"Going on The Biggest Loser, I was hit with the grief again, but I determined not to turn to food. I discovered those dance classes, I discovered new foods that I like. . . I found healthier snacks. It helps whether I lost a loved one or I'm angry or even when I'm happy, I don't have to celebrate with food. I could celebrate with a new activity. And that's what I've been doing."
"Coming home was not as hard as I expected. I learned this: that you've really got to choose a plan. As soon as I got back home, I took all of the resources that Biggest Loser sends us home with as a part of our after care, which are amazing; I took that, and I added to the team."
"Doing that with coming home, has made all the difference with me being consistent and with me continuing to see success with losing weight."
The amazing news Holmes just got
We went back full circle with Holmes to the start of our conversation and her revelation that she had to take the same kinds of medications as her grandparents. So we asked her…is she off those medications?
Holmes almost couldn't contain the great news: "As a result of being on the show, losing the weight, and still being on this journey, I'm no longer on high blood pressure medicine, no longer on high cholesterol medicine, my CPAP [sleep apnea] pressure on my machine has been decreased, drastically, and then also my A1C decreased by 4.7 points! I am no longer on the large doses of insulin that I was before."
Even though she was sent home, Holmes' dropping of these medications makes her a tremendously big 'loser.' These kind of non-scale victories are a solid testament to Holmes' dedication to her weight loss and wellness journey.
Inspiring and motivational, Phi Holmes is for sure a strong contender for the $25,000 at-home prize to be revealed at the show's finale.
Read more: 'The Biggest Loser' Reboot: Meet the New Contestants!