'The Biggest Loser' Recap – Week 5's Eliminated Contestant Katarina Bouton
It's Wednesday, so that means last night The Biggest Loser sent another contestant home.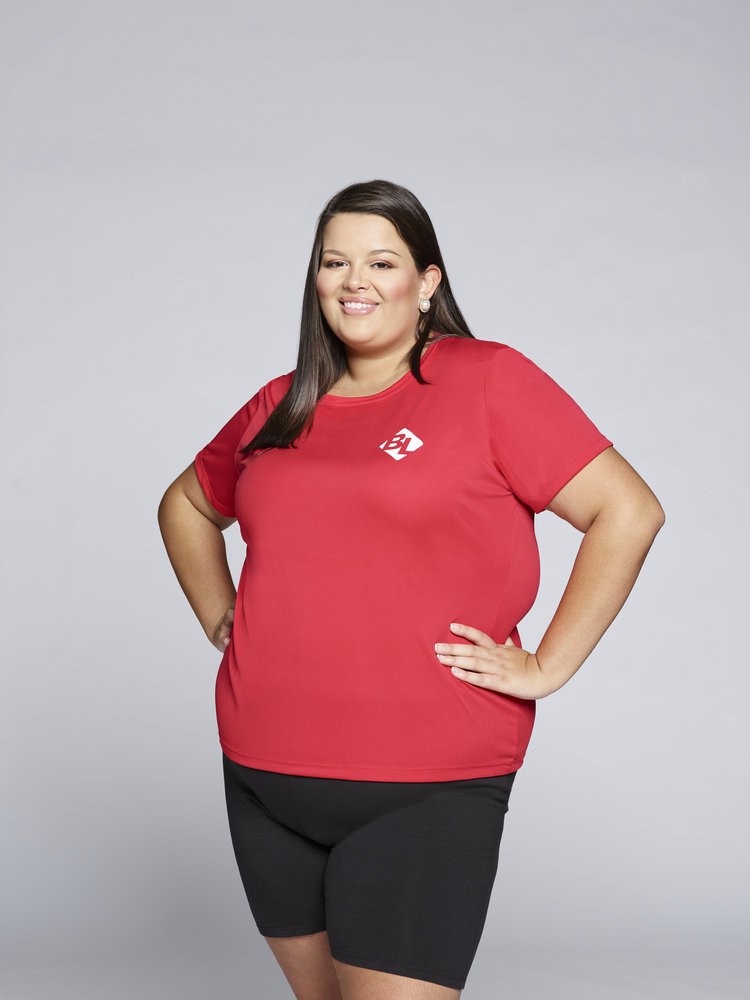 Showbiz Cheatsheet spoke by phone with Red Team contestant Katarina Bouton, the 23-year-old Jacksonville, Florida resident who said goodbye on last night's episode of the reality show.
Bouton lost weight and gained a lifelong friend on 'The Biggest Loser' campus
Bouton became almost instant best friends with fellow contestant, Kim Davis (nickname "Kimmy"). Davis has also been close to being eliminated each week, right under that yellow line, so the two joked each week that it would be one of them going home.
"Kimmy and I, I will never forget, on the first day of filming, I knew that we were going to have roommates in our house," she said. "But I didn't know if they were going to be assigned. So, the first time I ever heard Kimmy talk in that sweet Southern accent, and I saw that she was funny, I was like . . . 'she is going to be my person!' "
"We had the biggest bond ever. She is the funniest person I know, she is so sweet . . . we were a very unlikely pair, we would always joke we were the two youngest in the house. She was the best, and it was so funny that I went home before her."
Bouton's break-up with her boyfriend almost undid her work on 'The Biggest Loser'
Bouton's boyfriend broke up with her shortly after she came home from the show. It's hard enough to stay disciplined with exercise and healthy eating when all is well. It's another story when you're under stress. But Bouton stayed the course and grew stronger from this difficult time.
"We were together for five years," she recalled. "It was like I was mourning a death. He just didn't want to be with me. So it was a shock. It was in a time of my life where I was like, 'I need to be focusing on myself, like this should be a time where I should be completely supported.' I'm trying to prepare for the finale."
Thankfully, Bouton didn't gain any weight from the emotional period. Having been on the show helped her see she was made of much stronger stuff than she'd ever thought.
The cardiac nurse revealed, "I went through the worst depression of my life. I couldn't get out of bed most of the time. Most days, I would get up out of bed, go to a workout for an hour, and then go home and cry. It was awful. It took a good two weeks, but I got over it. It taught me that I could get through things that I never thought I could get through."
"I didn't necessarily gain weight back. I kind of plateaued those two weeks. [The idea of gaining] scared me so much. . . I just had to kick myself into gear."
Her fear of being eliminated was realized
Bouton lived in constant fear each week that she would be the next one eliminated. The first week everyone lost a lot of weight, because their bodies had been jarred into starting the weight loss process. But, as the weeks went on, it became harder for contestants to lose high amounts of weight and the yellow line loomed larger in their minds.
"Week 3, I lost five pounds and after that, four more pounds, and the week after, another four pounds," she said. "When you're on that [Biggest Loser] scale, and you see four pounds, and you look disappointed, you're not disappointed that you lost four pounds. You're disappointed that this four pounds might not keep you there. . . especially when you have men that can lose eight, ten pounds at a time."
We asked Bouton who she thinks will be the next person eliminated?
"Well, when I came home," she said, "I always hoped to hear that Kimmy had been eliminated, that Kimmy would end up coming home behind me."
As for who she thinks will win the title of Biggest Loser?
"I would be happy with anyone from the Red Team, my money's on them – or Kimmy!"