The Biggest Meltdowns in 'Bachelor' History
While competing for love on ABC's The Bachelor, tensions are bound to be high. We're used to seeing our fair share of tears on the show, but some contestants (and Bachelors) have completely lost it over the years.
From cankle trauma to the Bachelor nearly leaving the show, these are the biggest meltdowns in Bachelor history.
7. Olivia Caridi's traumatic cankle experience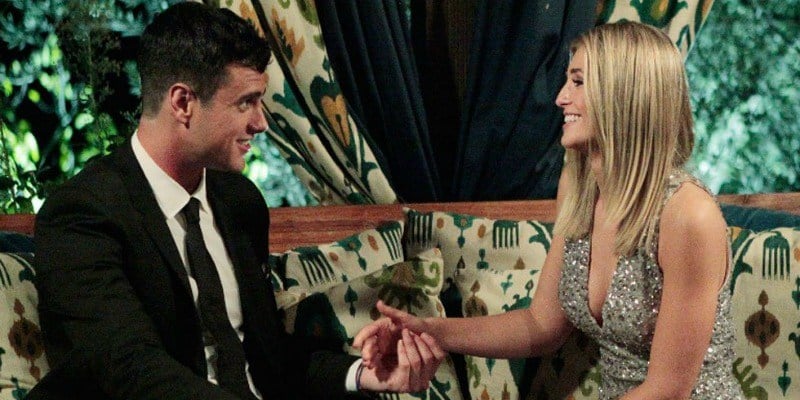 During Ben Higgins' season of The Bachelor, he lost two family friends in a plane crash. Devastated, he confided in the remaining contestants, "I'm here to find somebody when stuff like this happens, to just … sit with, talk to."
Although most of the women felt the "somber" mood of the room, Olivia Caridi seemed completely oblivious. She pulled Higgins away, and immediately began complaining about … her cankles. She explained, "People have written blogs that I have cankles," and proceed to cry.
Pushing through her tears, she said, "I try to be strong all the time … It's the scariest thing ever."
Next: This may have been the most awkward moment in Bachelor history.
6. Jasmine Goode's uncomfortable-to-watch choking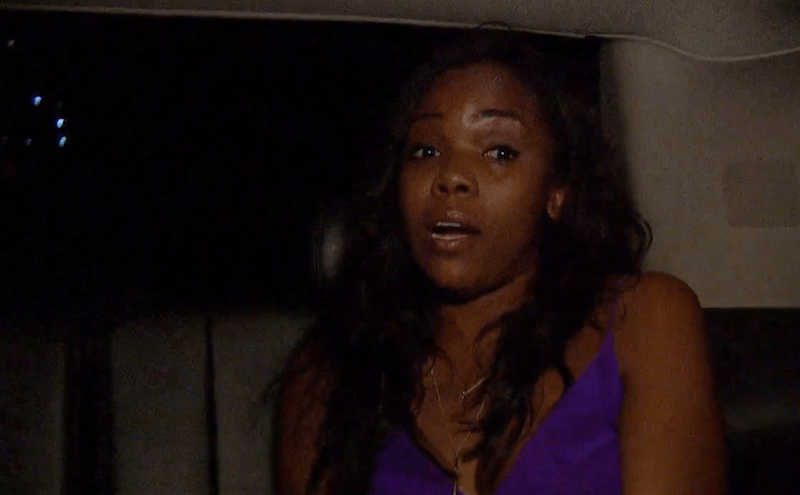 It's safe to say Jasmine Goode went off the deep end on Nick Viall's season of The Bachelor. She was fed up with constantly being chosen for group dates instead of one-on-ones, so instead of having a normal conversation with him, she proceed to get violent.
While confronting Viall about her feelings, she exclaimed, "I want to f*cking choke you so bad." Goode tried to lighten the mood by laughing (which frankly sounded frightening), and attempted to turn the choking into something sexual.
She repeatedly put her hands around his him pretending to choke him and even started calling it "the chokey." Viall was not feeling it at all, and the whole thing was incredibly uncomfortable to watch.
Next: This drunken meltdown was bound to happen.
5. Victoria Lima's drunken tirade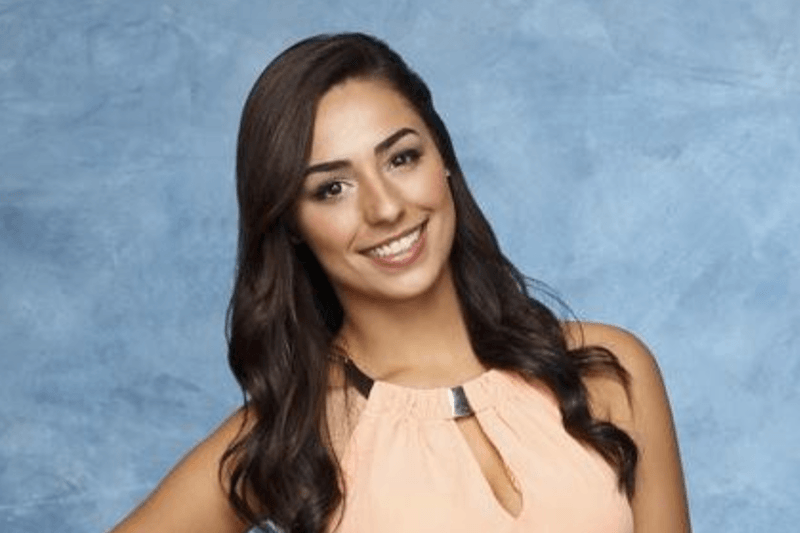 When surrounded by an unlimited supply of alcohol, Bachelor contestants are bound to engage in drunken meltdowns from time to time. That was the case for Victoria Lima, who was fighting for Juan Pablo Galavis' love on Season 18.
After Lima started downing champagne bottles, Nikki Ferrell (and the ultimate winner) tried to slow her fellow contestant down. Ferrell advised that everyone thought she was "a little hammered and crazy right now," but Lima insisted, "This is how I am sober!"
We weren't convinced, considering her continued drunken behavior and slurred words, but her best quote of the whole ordeal was, "I'm not a dog — I'm just a b*tch."
Next: This ex-couple had an on-screen meltdown — together.
4. Vienna Girardi and Jake Pavelka's showdown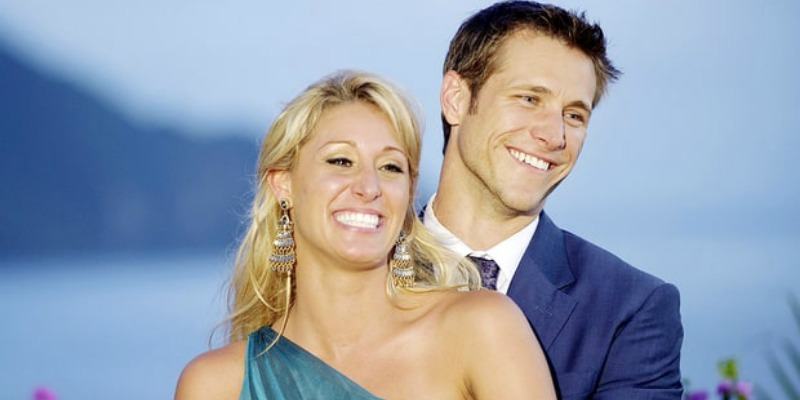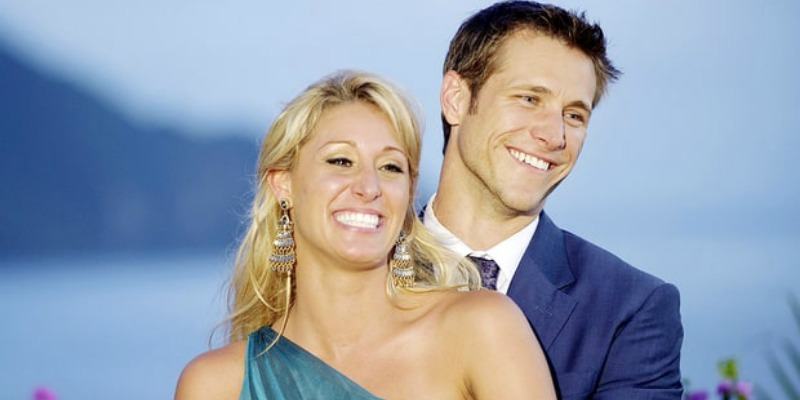 Though Vienna Girardi may have won Jake Pavelka's heart during Season 14 of The Bachelor, their engagement ended in an all-out battle on a TV special about their breakup. While sitting down with Chris Harrison, Girardi was asked, "Is there any part of you that wants to apologize for anything to Jake?"
Girardi tried to apologize through tears to Pavelka for "going about it the way [she] did," but all it did was spark outrage. Pavelka claimed, "You don't know me," and when Girardi tried to defend herself, Pavelka yelled, "Please stop interrupting me!"
This prompted Girardi to bawl her eyes out on screen, and after Pavelka claimed he'd have "never done this to someone that [he loved]," Girardi fought back, "You don't love me!" and stormed away from the interview. Awkward. 
Next: This Bachelor almost left the show.
3. Nick Viall almost leaving the show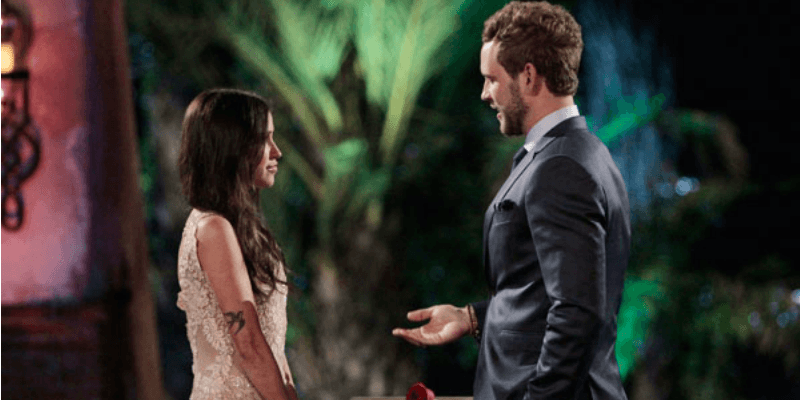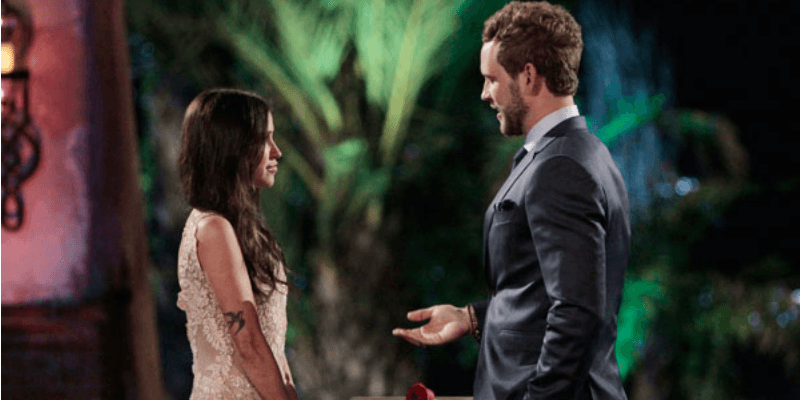 Meltdowns aren't just for the contestants. During his own season of The Bachelor, Nick Viall just couldn't hold back the tears. He sent home six contestants in one day, including both of the women he took out on a two-on-one date.
Viall considered giving up and leaving the show, which prompted him to confront the remaining contestants. While wiping away tears, he admitted, "I just want to be honest, because I came in so optimistic about this whole thing. So I think after today ended, I just kind of feel like I hit a new low, because I think my biggest fear now is, 'Is the same thing going to happen, you know, with you guys?'"
He added (through more intense tears), "I really want this work out, but I want it to be real and I want it to be right, and right now I just feel terrified that it's not going to happen. So, I don't know if I can keep doing this. I gotta go."
Viewers (and surely the contestants) thought that may have been the end for Viall, but he ended up making a dramatic return.
Next: She just can't control her eyebrow.
2. Tierra LiCausi's uncontrollable eyebrow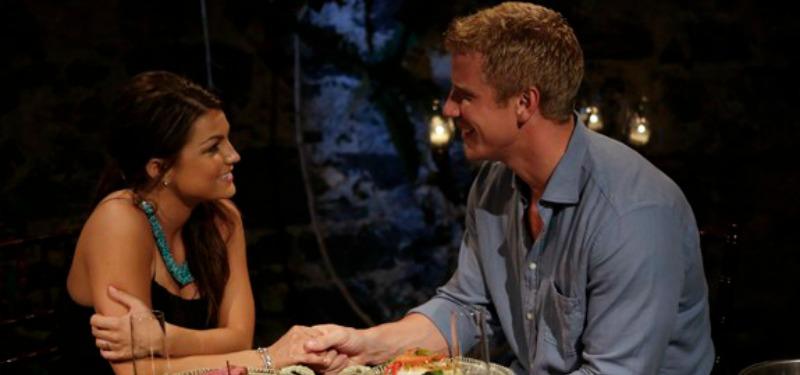 Sean Lowe may now be happily married to The Bachelor Season 17's winner Catherine Giudici, but his season was filled with some hostile drama. While spending some one-on-one time with Lowe, AshLee Frazier warned the Bachelor that her fellow contestant, Tierra LiCausi, was a completely different person from the woman he knows.
When LiCausi found out Frazier warned Lowe against her, she went into a complete meltdown. She accused Frazier of sabotaging her, but Frazier shot back claiming, "I don't talk bad about you — I just say what I see."
She continued, "Raised eyebrow, no good morning, no hello," but LiCausi's response made this fight particularly memorable. LiCausi shouted, "Raised eyebrow? AshLee, that's my face … People have judged me because I haven't said good morning, because of my look on my face, because of my eyebrow." She then shouted, "I can't control my eyebrow! I cannot control my eyebrow."
Next: He lived out every Bachelor's worst fear.
1. Jason Mesnick choosing the wrong woman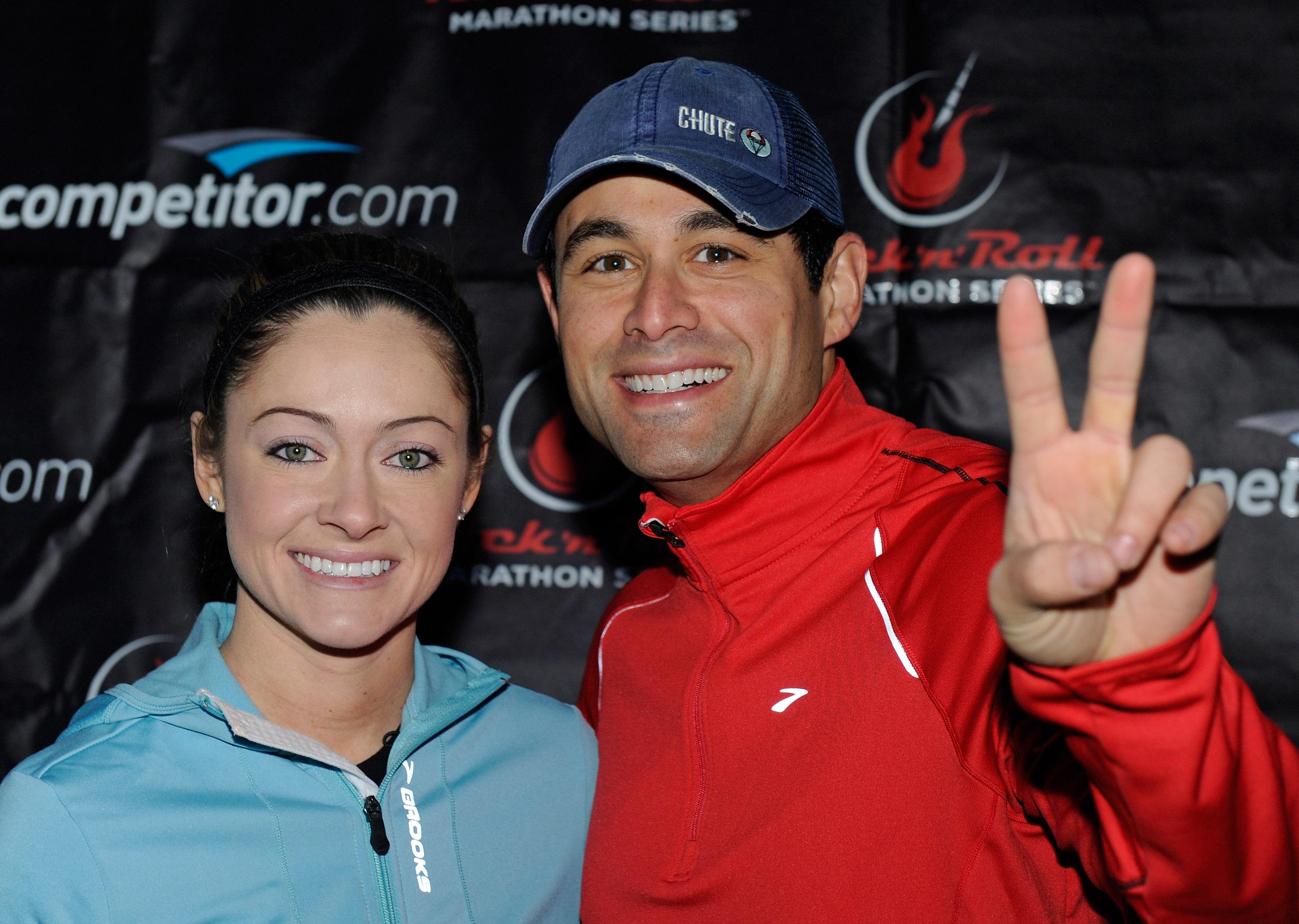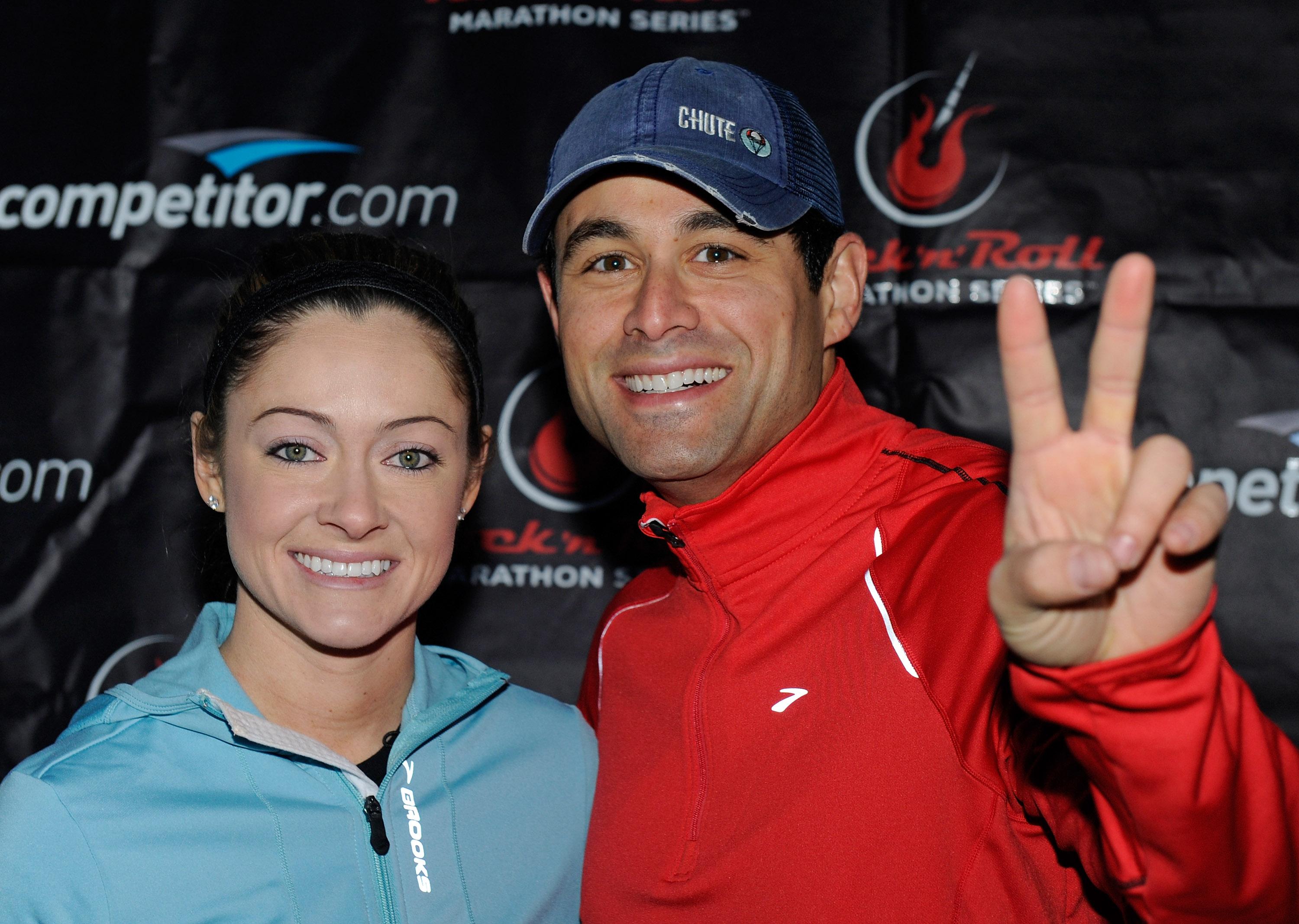 Jason Mesnick just couldn't shake the feeling that he chose the wrong woman, which led to a meltdown during and after his season of The Bachelor. Mesnick initially chose Melissa Rycroft, but during the After the Final Rose special, he revealed that he had a change of heart. He broke up with Rycroft and admitted he was still in love with his runner up, Molly Malaney.
Mesnick fought through tears while telling Harrison, "Since this all ended, things have been different. Over the past few weeks I haven't been able to stop thinking about Molly."  To be honest, we weren't surprised by his revelation. He completely bawled his eyes out on the show after sending Malaney home, which makes us think he realized he made the wrong decision immediately.
Somehow, Mesnick and Malaney were able to work things out on TV, and she agreed to take him back. They got married in 2010, had two children together, and have been together since. This truly may have been the only Bachelor meltdown gone right.
Check out The Cheat Sheet on Facebook!