The Biggest Reason 'Aladdin' Fans Should Be Excited the Live-Action Sequel Won't Adapt 'The Return of Jafar'
Disney has been making billions off of its string of live-action remakes. In 2019 alone, both Aladdin and The Lion King each made more than $1 billion worldwide. The former even became the highest-grossing film of star Will Smith's career. So naturally, Disney is actively developing an Aladdin sequel.
However, Disney has a less than ideal track record when it comes to fairy tale follow-ups. Alice Through the Looking Glass and Maleficent: Mistress of Evil experienced steep drop-offs from their predecessors. And some fans — perhaps rightfully so — are worried Aladdin 2 could suffer the same fate.
At this early stage, we still don't know a lot about what Disney is planning. But purists are unhappy the Aladdin sequel will reportedly not be inspired by 1994's The Return of Jafar. That film followed the 1992 animated classic with the first of many straight-to-video Disney sequels.
But here's why fans should actually be excited Disney is going this route.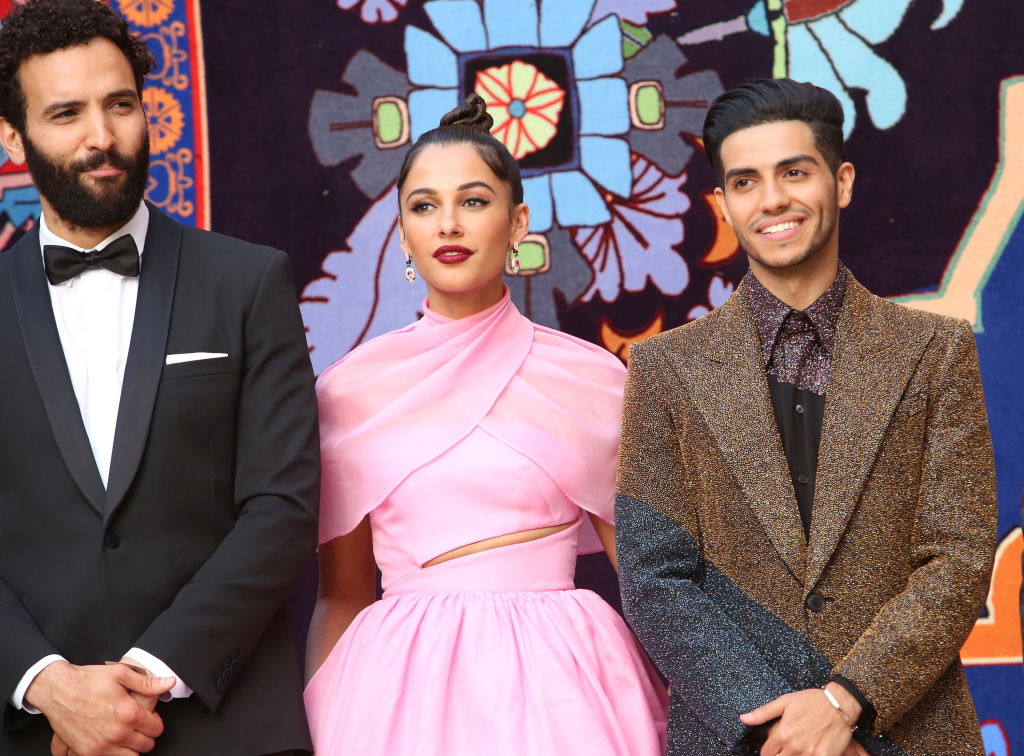 'The Return of Jafar' lacks unforgettable music
When people talk about the animated Aladdin, the first thing they tend to bring up is Robin Williams' indelible performance as the Genie. To be sure, Williams is among its greatest highlights. But the film also boasts some of Disney's very best music.
Composer Alan Menken won two Academy Awards for the film's score and for co-writing "A Whole New World" with lyricist Tim Rice. Even the 2019 version brought fans the Benj Pasek-Justin Paul showstopper "Speechless." But The Return of Jafar doesn't have any songs that can stand up to those.
While "You're Only Second Rate" and "Forget About Love" are strong, they still aren't on par with what Aladdin 2 requires. To evade the Disney live-action sequel curse, the filmmakers must aim higher. Straying from The Return of Jafar means they won't feel obligated to shoehorn in any of its musical numbers.
The live-action 'Aladdin' doesn't have a compelling Jafar
It's right there in the title. The Return of Jafar's entire story revolves around the titular villain's escape from his lamp. Now a genie himself, Jafar (voiced by Jonathan Freeman) seeks revenge against Aladdin, Jasmine, and friends. That plotline heavily involves Iago, a character with almost zero personality in the live-action Aladdin. But a live-action interpretation would have a much bigger problem.
In the 1992 Aladdin, Jafar makes a dramatic impact. His visual design and the deliciously wicked voice performance by Freeman make him a standout villain of the Disney Renaissance. Yet, despite his efforts, actor Marwan Kenzari falls short of delivering the same memorable presence in the 2019 version. Perhaps he was miscast in the role, or maybe the fault lies with the flat way Jafar is written.
Whatever the case may be, the live-action Aladdin does a tremendous disservice to Jafar. Making a sequel centered on the character feels like a dramatic step in the wrong direction. If anything, Aladdin 2 should downplay the first movie's flaws, not lean into them even more resolutely. Even so, we still prefer more Jafar to more Prince Anders (Billy Magnussen).
A whole new world of story possibilities
By far the biggest reason fans should be thrilled to hear Aladdin 2 will not draw much, if any, inspiration from The Return of Jafar is the freedom it gives the filmmakers. The most problematic element of all these live-action remakes is how slavishly close most of them remain to the original animated classics.
2019's Aladdin struggled with this too but at least introduced a few new story elements and characters, such as Nasim Pedrad's Dalia. Now that the initial story has been told, a sequel has the opportunity to dream without fear of falling short of expectations. Gone is the necessity to hit familiar story beats or integrate beloved tunes. Instead, director Guy Ritchie and his team can create something new using the canvas they brought to life.
The world of Aladdin is one brimming with magic, mythical heroes and villains, and sweeping adventures. A sequel could even continue to borrow story elements from One Thousand and One Nights. Sending Aladdin and Jasmine on a whole new quest, if handled just right, could turn Aladdin into the next Pirates of the Carribean franchise. A series of musical adventures drawn from Middle Eastern folk tales? Yes, please.