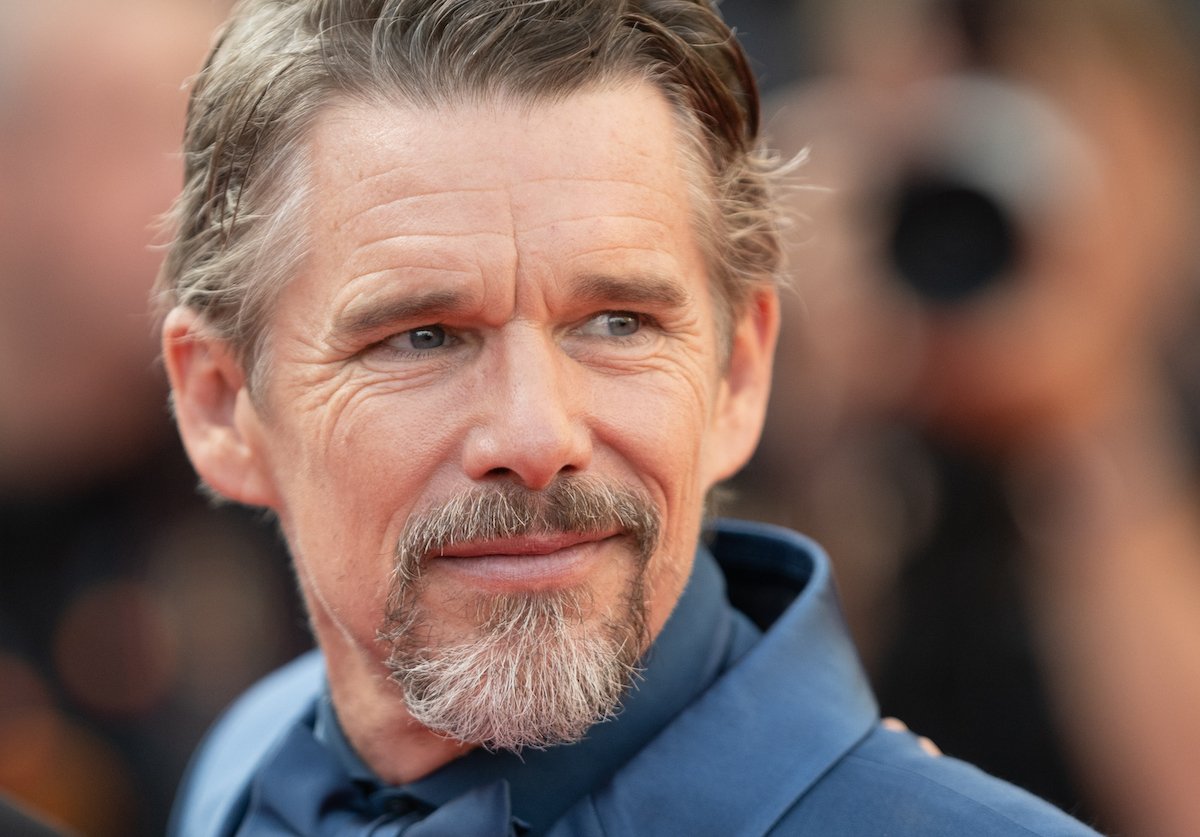 'The Black Phone': Ethan Hawke's Age Led Him to Play a Serial Killer
Here's why 'The Black Phone' star Ethan Hawke said he feels this is the right time in his life to take on more villainous roles.
Horror movies like X, You Won't Be Alone, and Scream gave fans plenty to enjoy in 2022. Of course, the year still has a lot of highly anticipated horror releases on the way. But perhaps one of the most intriguing films is The Black Phone from director Scott Derrickson. The movie stars Ethan Hawke as a serial killer known as The Grabber, a role he felt compelled to take at this point in his life.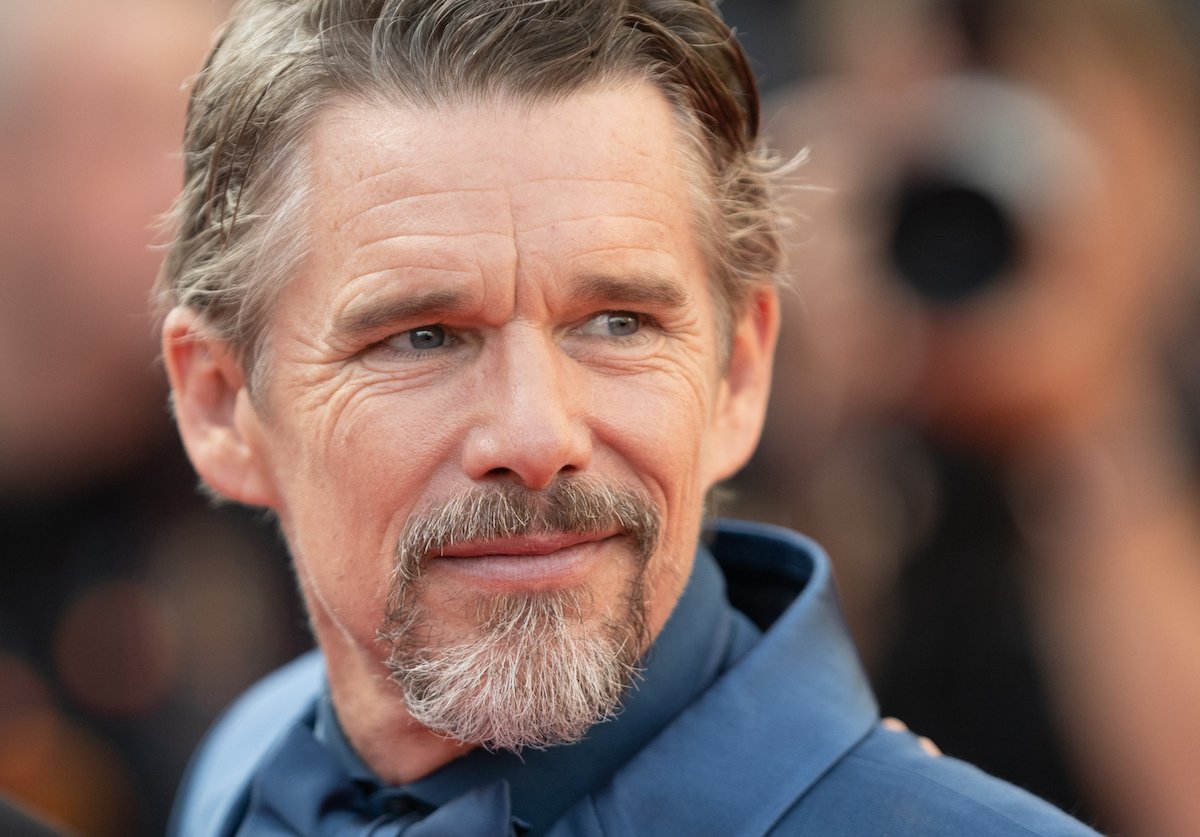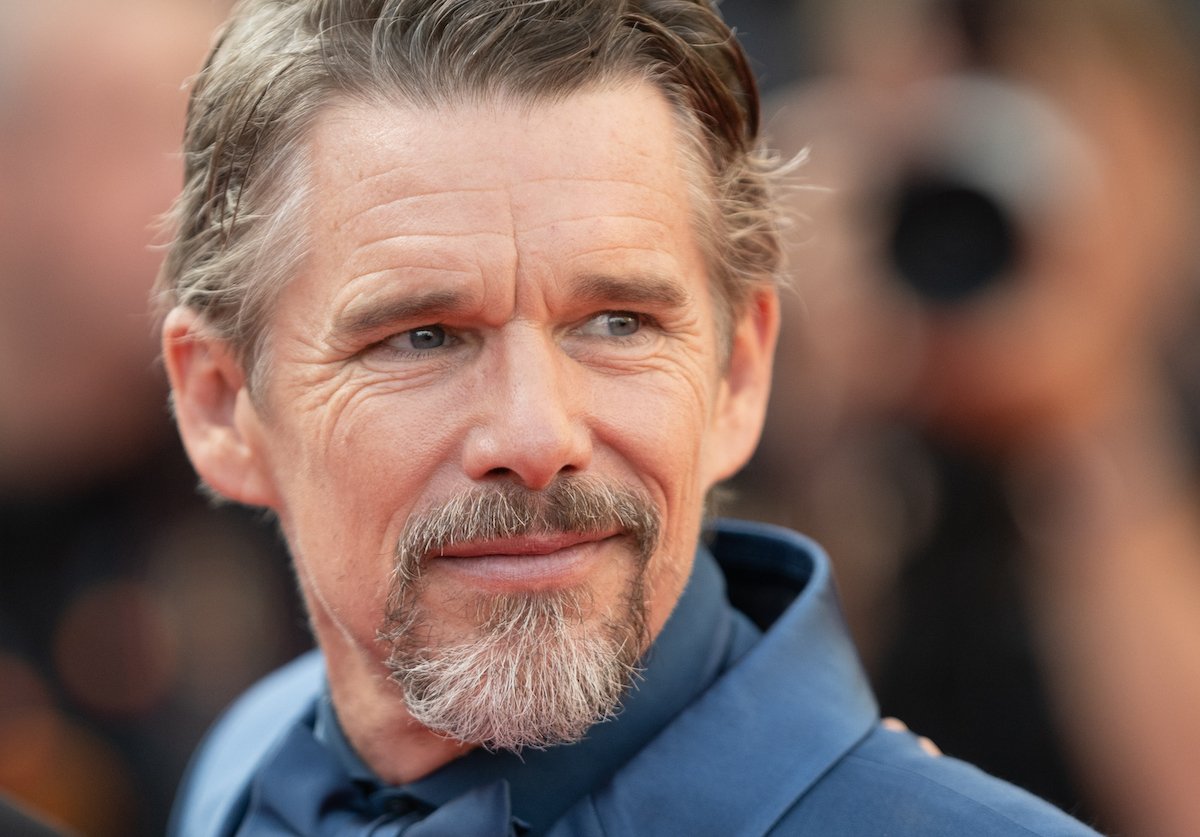 'The Black Phone' happened because of Marvel Studios
The Black Phone reteams Derrickson and Hawke for the first time since 2012's Sinister. That movie became a box office success and even spawned a sequel, which Derrickson produced. But casual moviegoers probably know Derrickson for another film. The director dipped into the Marvel Cinematic Universe to make 2016's Doctor Strange but ultimately didn't return for its sequel.
Although Derrickson is credited as an executive producer on Doctor Strange in the Multiverse of Madness, he vacated the director's chair during pre-production over what seems to be creative differences. But there's a silver lining there, particularly for fans of Derrickson's horror movies. Because of his exit from the MCU, the filmmaker became available to direct The Black Phone. 
Ethan Hawke realized his age made him the perfect villain
Based on the short story by Joe Hill, The Black Phone puts Hawke in perhaps the darkest role of his career. The actor is best known for his work in movies like Training Day, the Before trilogy, and Boyhood. So he's not exactly the first actor one might think would play a serial killer in a horror movie. But Hawke told Entertainment Weekly he had an epiphany about his career.
"I've always had this theory that when you teach an audience how to see the demon inside you, they don't unsee it for the rest of your career," he said. "Jack Nicholson can be playing an accountant, and you're still waiting for him to explode like he did in The Shining. But I realized I'm on the other side of 50, and it's time to put a new tool in the tool kit. Villains might be my future."
To Hawke's credit, he has played less-than-reputable characters in the past. But he is largely still perceived as an endearing screen presence. So it's a big leap to take on something like The Black Phone. And judging by the positive critical reception thus far, Hawke might have chosen wisely.
Ethan Hawke also recently starred as the 'Moon Knight' villain
In a way, 2022 might end up being a year in which Hawke demonstrates just how effective he is at playing villains. After all, the actor recently wrapped up a limited series run as the villainous Arthur Harrow, the main antagonist of the Marvel Disney+ show Moon Knight. Much like The Black Phone, Moon Knight received largely positive reviews. 
Given how open Hawke seems to all kinds of movies, audiences might be surprised by his upcoming appearance in Knives Out sequel Glass Onion. That film is due to release on Netflix in late 2022. Could Hawke's character be the suspect Daniel Craig's Benoit Blanc uncovers? If Hawke's recent projects are any indication, fans might be right to suspect foul play.